Published 07-15-22
Submitted by WSP

Foreword
The way in which we deliver projects is steadily evolving, from hand-drawn to increasingly digital forms of delivery. This applies to all functions of design and construction, from scheduling to note taking and field documentation. Digital technology is overtaking traditional techniques and, as technology continues to accelerate, we are on the verge of a new digital frontier.
People may debate whether Moore's Law, which states that the processing power of computer chips doubles every two years while halving the cost, still holds true, but recent technological advancements in processing power, scanning, and the Internet of Things (IoT) has opened new opportunities in Digital Project Delivery (DPD).
From scans used to survey to construction monitoring, everything can now be integrated into common platforms and environments – known as the Common Data Environment (CDE). This allows for the creation of digital twins of the current state as well as full virtual development of projects. These advances contribute to risk reduction, productivity increase and greater automation.
This, combined with the acceleration of digital platforms and workflows with the COVID pandemic, paves the way to transform the construction industry. According to studies by McKinsey, "global labour productivity growth in construction has averaged only 1 percent a year over the past two decades, compared with growth of 2.8 percent for the total world economy". DPD promises to deliver the greatest gains in the construction industry in a generation.
Furthermore, CDEs also propel collaboration to a new level between all stakeholders, while opening opportunities to reduce carbon emissions throughout the project lifecycle.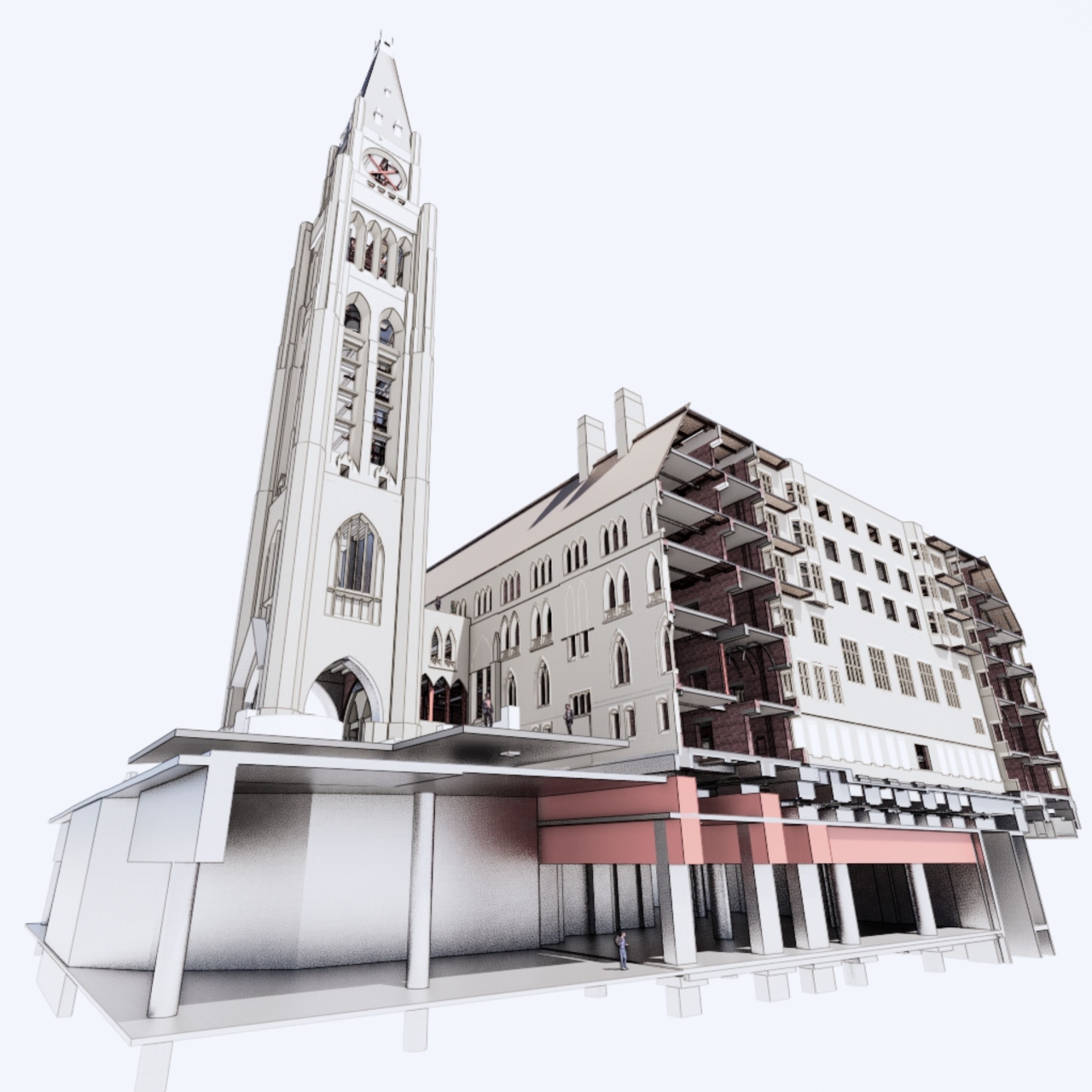 WSP, as a world-leading design and consulting firm, is committed to working with contractors and builders to transform our industry and provide leadership in DPD to enable projects to be built faster and with less risk. This paper explores the current state of the practice, as well as the exciting future of our industry. We look forward to discussing your future project outcomes and how best to apply DPD to achieve them.
In this white paper part 1 we explore:
Global Digital Project Delivery Overview
The construction Industry Is Among The Least Digitized
Case Study: Interstate Bridge Replacement, USA
Delivery Efficiency to Meet Market Demands
What's Next for Digital Project Delivery

WSP
WSP
WSP is among the world's largest environmental, engineering, advisory and sustainability consulting firms, with more than 55,000 professionals worldwide. We design lasting solutions in the buildings, transportation, energy, water and environment markets, and develop equitable, ESG-centered strategies that help organizations and communities adapt to changing conditions and become more resilient. Reckon with the past. Innovate for the future. Learn more at wsp.com.
More from WSP