Published 07-14-22
Submitted by Enbridge Inc.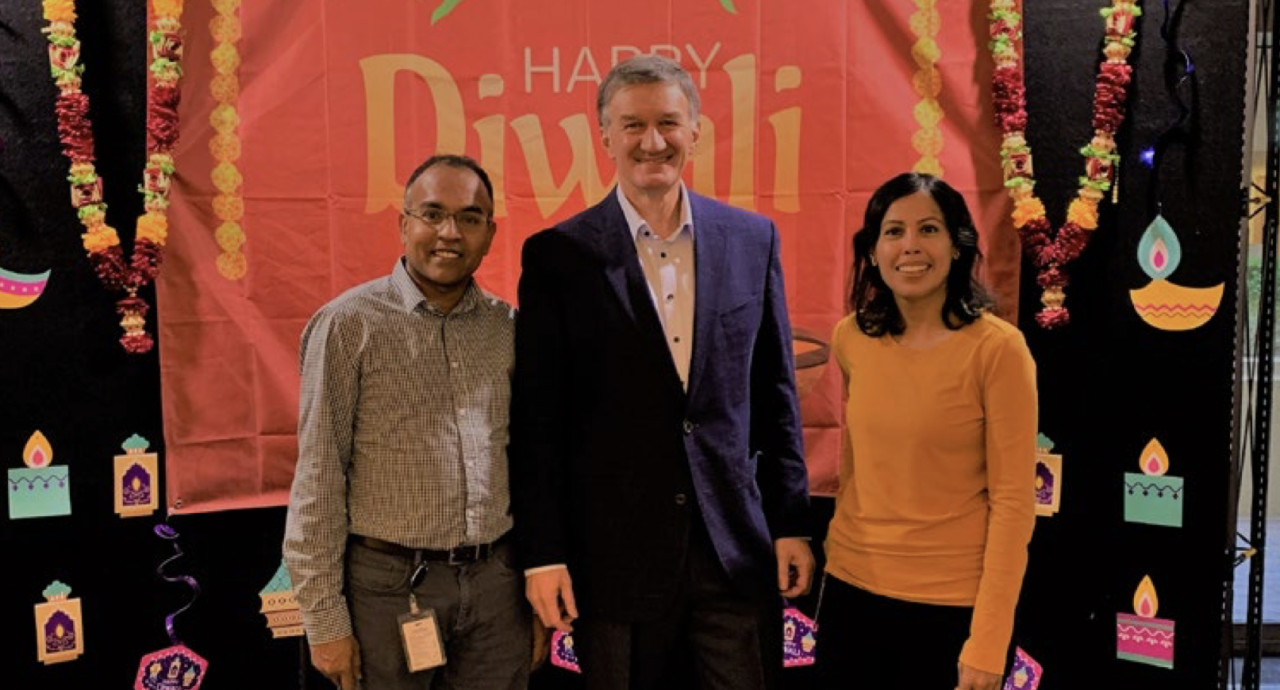 Originally published in Enbridge's 2021 Sustainability Report
At Enbridge, our focus is on tomorrow.
Our mission is to fuel people's quality of life by building a bridge to a cleaner energy future. We are doing this with a two-pronged approach—investing in conventional and low-carbon energy to advance the energy transition.
At Enbridge, our commitment to environmental, social and governance (ESG) leadership has been embedded in our culture and how we operate our business. In this, our 21st annual sustainability report, we share the progress we've made against our ESG goals, and how we're integrating sustainability across our businesses—it's who we are.
Enhancing energy security and affordability
While this report centers on our performance and progress in 2021, we are keenly focused on events in the first half of 2022 which are further reshaping the debate around energy security, affordability and reliability.
It is clear that we are in an energy crisis, which is being caused by an inflection point in energy markets. Among other things, the devastating war in Ukraine has resurfaced questions about where— and from whom—we get our critical energy supplies. Energy security has now been elevated alongside affordability, reliability and sustainability. The war has strained already tight supply and demand balances, pushing up the cost of energy globally, with few shielded from the impacts, particularly the most vulnerable in our society.
Forecasts show that demand for energy will continue to increase as populations grow and developing nations raise their standards of living. Combined with heightened emphasis on energy security, we face the need for even more energy, and importantly, greater diversity and reliability of supply across conventional and renewable sources.
North American energy should be the top choice of global consumers. As an ESG leader with abundant, low-cost and efficient energy supply, well-developed regulatory and legal frameworks, and a deeply integrated infrastructure network, North America is well-positioned to get energy to where it is needed.
Advancing a net zero future
Achieving global and North American climate goals has never been more important.
At Enbridge, we set and met emissions reduction targets in the past and we continue to lead our sector with new targets grounded in science and aligned with goals of the Paris Agreement. We have a focused plan—fully embedded in our operations and capital allocation framework—for achieving the targets and for ensuring resiliency through the transition. To hold ourselves accountable, we've linked incentive pay for the executives and all employees to our ESG goals. We've further integrated our targets into the business with $3 billion in sustainable finance—including the first sustainability-linked loan and bond in our sector.
Given the nature of our business, our planning process places significant emphasis on understanding changes in energy systems and evaluating trends to help inform our approach. As part of that process, we routinely assess business fundamentals under a variety of scenarios which allow us to monitor and react to the pace of the transition. In this year's report, we test the resilience of our businesses with a 1.5 C scenario analysis. We believe the world is moving toward a cleaner energy future and Enbridge is well- positioned to play a key role in the energy transition—supporting the energy needs of people and maintaining a disciplined and deliberate approach to strategic and financial planning. Our ongoing push to modernize our existing footprint to provide safe, reliable and lower- emission services will extend the life of our core businesses while low-carbon opportunities continue to emerge and scale.
It is early days, but we're making strong progress against our ESG goals—our emissions intensity is down 27% since 2018 and absolute emissions are down as well. In this report, we've outlined how we're reducing emissions, from improving efficiency to powering our pipelines with solar energy, as well as the investments we're making in hydrogen blending, renewable natural gas and carbon capture. We also illustrate where we see future progress on the road to net zero.
Advancing inclusion and opportunity
As we focus on meeting energy and environmental needs, we are keeping people at the forefront—reinforcing our commitment to diversity, equity and inclusion, and understanding the social and economic impact of energy transition on people and communities.
In 2021, we enhanced efforts to ensure that our workforce better reflects our communities; further embedded equity into our policies, programs and practices to ensure fairness for all; augmented board diversity; and elevated diverse talent. I was honored to represent the Enbridge team earlier this year in accepting the Catalyst Award recognizing our diversity, equity and inclusion program.
As a company that engages with hundreds of Indigenous nations across North America, we're prioritizing reconciliation. Earlier this year, we shared an update on our efforts to be a leader in our industry in Indigenous engagement, inclusion and awareness. Notable among them, the creation of more than $900 million in Indigenous economic opportunity related to Line 3 replacement, and our innovative partnership with the First Nation Capital Investment Partnership to develop the Open Access Wabamun Carbon Hub—a great example of bridging a cleaner energy future with Indigenous economic reconciliation.
In 2022, Enbridge intends to further outline commitments in 2022 which will form the basis of our plan of action going forward. We produced an updated report in early 2022, which discusses our approach to Indigenous relationships and progress made since 2018.
All of us across the Enbridge team continue to look forward, building a bridge to a cleaner energy future and embracing the opportunity to deliver today's energy needs while we build a stronger foundation for the future. There's no question we'll face challenges; challenges with evolving science and policy, along with technology, economic and geopolitical developments, but we remain committed to continuous improvement and I'm confident our team has the drive and ambition to succeed.
Enbridge is leading the energy transition—we understand energy fundamentals, we have the right strategies and our people are aligned across the organization to make it happen.
Al Monaco
President and CEO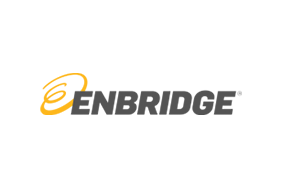 Enbridge Inc.
Enbridge Inc.
About Enbridge
At Enbridge, our name spells out our mission: a bridge to a sustainable energy future. That bridge safely connects millions of people around the world to the energy they rely on every day, fueling quality of life. Whether it's natural gas, oil or renewable power, the energy we deliver through networks spanning North America and our growing European offshore wind portfolio helps to heat homes, feed families, fuel vehicles and power industry. We're investing in modern energy infrastructure to sustain access to secure, affordable energy. We're also building on two decades of experience in renewable energy to advance new low-carbon energy technologies including hydrogen, renewable natural gas and carbon capture and storage. We're committed to reducing the carbon footprint of the energy we deliver, and to achieving net zero greenhouse gas emissions by 2050.
Headquartered in Calgary, Alberta, Enbridge's common shares trade under the symbol ENB on the Toronto (TSX) and New York (NYSE) stock exchanges. To learn more, visit us at Enbridge.com
More from Enbridge Inc.