Published 07-14-22
Submitted by Ørsted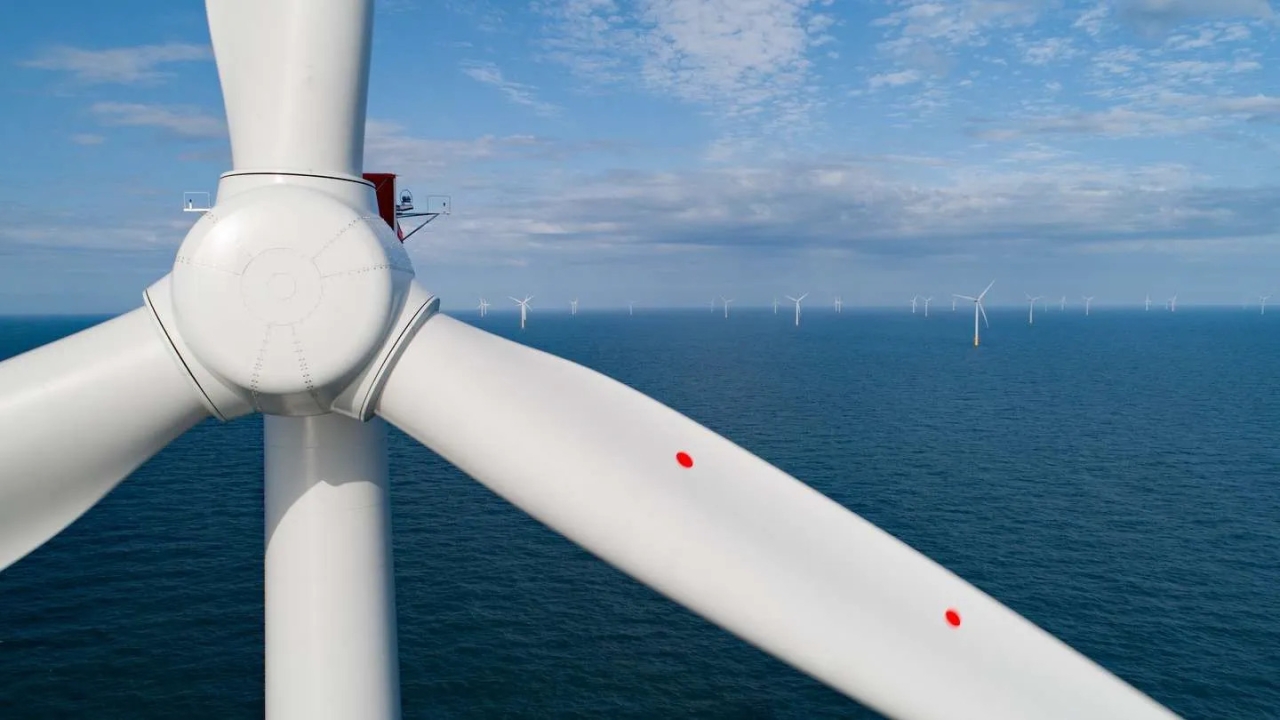 PROVIDENCE, R.I., July 14, 2022 /CSRwire/ - Ørsted and Eversource have announced they are working with Boskalis for the foundation and offshore substations transportation and installation work for the joint venture's South Fork Wind and Revolution Wind projects, as well as scour protection installation contracts for its Revolution Wind and Sunrise Wind projects. The contract for this work was finalized in late 2021. The more than 1.7-gigawatt portfolio of projects serving Rhode Island, Connecticut, and New York is expected to produce enough renewable energy for more than a million homes in the Northeast, with all projects operational by the end of 2025.
As part of the joint venture's commitment to delivering well-paying jobs to the region and to accelerating the development of domestic offshore wind maritime expertise in the U.S., the contracts will support the training and employment of American workers and will utilize a sizable fleet of U.S. vessels. This fleet includes, but is not limited to, protected species observer vessels, platform supply vessels, barges, and tugs.
The contracts will also support the opening of a new Boskalis office located in Providence, Rhode Island, expanding Boskalis's US footprint. The new office will play a key role in serving as Boskalis' renewable energy US business center, supporting, among other projects, the transportation and installation of the project foundations in collaboration with the Boskalis Houston office, and serve as a central connection point for multiple project teams. This new Rhode Island office continues the trend Ørsted and Eversource have established for attracting global suppliers to set up U.S. facilities and create U.S. jobs in order to serve their projects.
Through their joint venture projects, Ørsted and Eversource are supporting the development of a new domestic offshore wind supply chain that will create thousands of jobs for American workers across the country. As part of that commitment, the companies recently announced that work has begun on the first US-built service operations vessel (SOV) and crew transfer vessel charter agreements to support the building of five new vessels in Rhode Island. The companies are also supporting the first Jones Act-qualified wind turbine installation vessel (WTIV), the Charybdis, through a charter agreement with Dominion.
"Ørsted and Eversource are investing in a domestic supply chain to build the American offshore wind industry and deliver new economic opportunity to states across the country," said David Ortiz, Ørsted's Head of Northeast Government Affairs and Market Strategy. " This includes attracting companies like Boskalis to expand their operations in states like Rhode Island, hiring and training local workers, and utilizing U.S. vessels to build our projects."
"We are proud to partner with Boskalis to continue to deliver well-paying jobs and clean, renewable energy to the Northeast," said Mike Ausere Vice President of Business Development at Eversource. "Boskalis global expertise in helping construct offshore wind farms as well as its shared commitment to a clean energy future makes them the perfect partner for this next exciting phase of our project development as we continue to grow the offshore wind industry here in the U.S."
Under the contracts, Boskalis will manage transport and installation of three offshore substations and the XXL monopiles for the South Fork Wind and Revolution Wind projects. Boskalis will also install scour protection for the Revolution Wind and Sunrise Wind projects. Many U.S. vessel operators will play a critical role in the marine transport to and from the installation site, including the transport of the first American-made offshore wind substation from where it is being fabricated in Texas.
"Ørsted and Eversource are helping to realize the development of the US offshore wind industry, providing one of the key clean energy sources for our future," said Jamie Lescinski, Boskalis's Offshore Renewables U.S. Managing Director. "We are excited to help build the South Fork, Revolution and Sunrise wind farms and look forward to contributing to the growth and strength of the U.S. offshore renewables supply chain."
As part of the recently signed National Offshore Wind Agreement with North America's Building Trades Unions, Ørsted and Eversource have committed to using union labor for the construction of their shared portfolio of wind farms in development in the Northeast. For the South Fork Wind, Revolution Wind and Sunrise Wind projects, Boskalis will work with local partners and labor unions for training and support for the construction, installation and logistics.
About Ørsted Offshore North America
The Ørsted vision is a world that runs entirely on green energy. Four years in a row, Ørsted earned recognition as the world's most sustainable energy company by Corporate Knights, including for 2022. The company is a global clean energy leader and has the largest portfolio of offshore wind energy in the world.
In the United States, Ørsted operates the Block Island Wind Farm, America's first offshore wind farm, and constructed the two-turbine Coastal Virginia Offshore Wind pilot project – the first turbines to be installed in federal waters. Ørsted has approximately 5,000 megawatts of offshore wind energy in development in five states and across seven projects. Ørsted Offshore's North American business is jointly headquartered in Boston, Massachusetts and Providence, Rhode Island and employs approximately 250 people. To learn more visit us.orsted.com or follow us on Facebook, Instagram and Twitter (@OrstedUS).
About Eversource
Eversource (NYSE: ES), celebrated as a national leader for its corporate citizenship, is the #1 energy company in Newsweek's list of America's Most Responsible Companies for 2021 and recognized as one of America's Most JUST Companies. Eversource transmits and delivers electricity and natural gas and supplies water to approximately 4.4 million customers in Connecticut, Massachusetts, and New Hampshire. The #1 energy efficiency provider in the nation, Eversource harnesses the commitment of approximately 9,200 employees across three states to build a single, united company around the mission of safely delivering reliable energy and water with superior customer service. The company is empowering a clean energy future in the Northeast, with nationally recognized energy efficiency solutions and successful programs to integrate new clean energy resources like solar, offshore wind, electric vehicles, and battery storage into the electric system. For more information, please visit eversource.com and follow us on Twitter, Facebook, Instagram, and LinkedIn. For more information on our water services, visit aquarionwater.com.
Media Contact
Meaghan Wims
401-261-1641
mwims@duffyshanley.com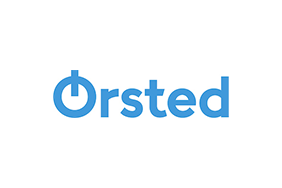 Ørsted
Ørsted
The Ørsted vision is a world that runs entirely on green energy. Ørsted develops, constructs and operates offshore and onshore wind farms, solar farms, energy storage facilities, and bioenergy plants, and provides energy products to its customers. Ørsted ranks #1 in Corporate Knights' 2020 index of the Global 100 most sustainable corporations in the world and is recognised on the CDP Climate Change A List as a global leader on climate action. Headquartered in Denmark, Ørsted employs 6,600 people. Ørsted's shares are listed on Nasdaq Copenhagen (Orsted). In 2019, the group's revenue was DKK 67.8 billion (EUR 9.1 billion).
More from Ørsted