Published 07-14-22
Submitted by Essity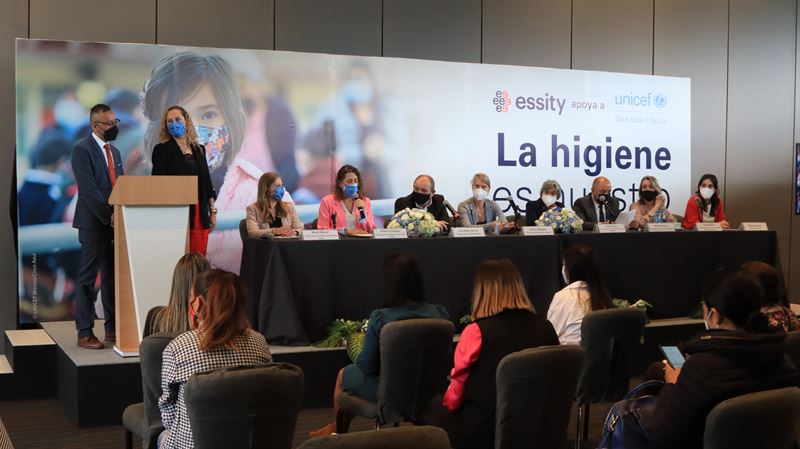 Originally published on Essity News Center
Hygiene and health company Essity and UNICEF in Mexico have signed a new three-year agreement to jointly educate and drive awareness of the importance of good hand hygiene and to break taboos around menstruation. The project, "Hygiene is our right", highlights the rights of children and young people in relation to health, education and gender equality.
According to UNICEF*, 43% of girls and adolescents in Mexico point out that during their period they prefer to stay at home than go to school. The shortage of water and poor hygiene facilities in schools may contribute to higher absenteeism and weaker school results. In addition, the general knowledge of menstruation is considered low, where the need of education, discussion and support is deemed necessary to prevent discrimination and improve women's rights.
Essity and its feminine care brand in Mexico, Saba, have collaborated with UNICEF in Mexico since 2016 to increase dialogue about menstruation and hygiene issues among young people in the country, reaching 7.5 million people. In 2019, the partnership expanded into "Hygiene is our Right", encompassing Essity's Tork brand with the aim to educate pupils and teachers in Mexico City about the importance of good hand hygiene, breaking taboos around menstruation and strengthening standards and guidelines to support good hygiene and health in schools. As part of the program, Saba have also launched a period tracker app for girls to promote menstrual hygiene. Since 2019 an additional 200 000 people, including 42,000 pupils and nearly 3,200 teachers all over Mexico have benefited from the partnership.
"I have seen with my own eyes how Hygiene is our right has contributed to breaking taboos surrounding menstruation by involving both boys and girls in conversations around periods and engaging local municipalities in the improvement of hand hygiene facilities. By extending our partnership with UNICEF for another three years, we are set to increase well-being and equality among children and young people in Mexico even further", says Joséphine Edwall Björklund, Senior Vice President, Communications at Essity.
* Study of Knowledge, Attitudes and Practices on Water (CAP), Sanitation and Hygiene in elementary and secondary schools of the states of Chihuahua, Guerrero, Chiapas and Oaxaca.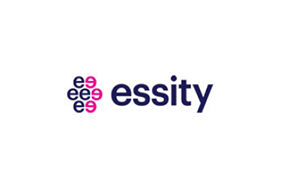 Essity
Essity
Essity is a leading global hygiene and health company that develops, produces and sells Personal Care (Baby Care, Feminine Care, Incontinence Products and Medical Solutions), Consumer Tissue and Professional Hygiene products and solutions. 
Our vision is; Dedicated to improving well-being through leading hygiene and health solutions. The name Essity stems from the words essentials and necessities. Sales are conducted in approximately 150 countries under many strong brands, including the leading global brands TENA and Tork, and other brands, such as Leukoplast, Libero, Libresse, Lotus, Nosotras, Saba, Tempo, Vinda and Zewa. Essity has about 48,000 employees and net sales in 2017 amounted to approximately 12.8 bn USD (SEK 109bn, EUR 11.3bn). The business operations are based on a sustainable business model with focus on value creation for people and nature.
The company has its headquarters in Stockholm, Sweden, and is listed on Nasdaq Stockholm. Essity used to be part of the SCA Group.
About Tork
Tork is a brand of Essity. Essity is a leading global hygiene and health company that develops personal care, professional hygiene and consumer tissue products and solutions. Essity offers Tork paper towels, toilet paper, skin care products, facial tissue,  wipers, wet wipes, napkins and other hygiene products for washrooms, wash stations, healthcare areas, food and beverage handling, food preparation, manufacturing and maintenance. For more information, visit http://www.torkusa.com/
More from Essity