Published 07-14-22
Submitted by Cisco Systems, Inc.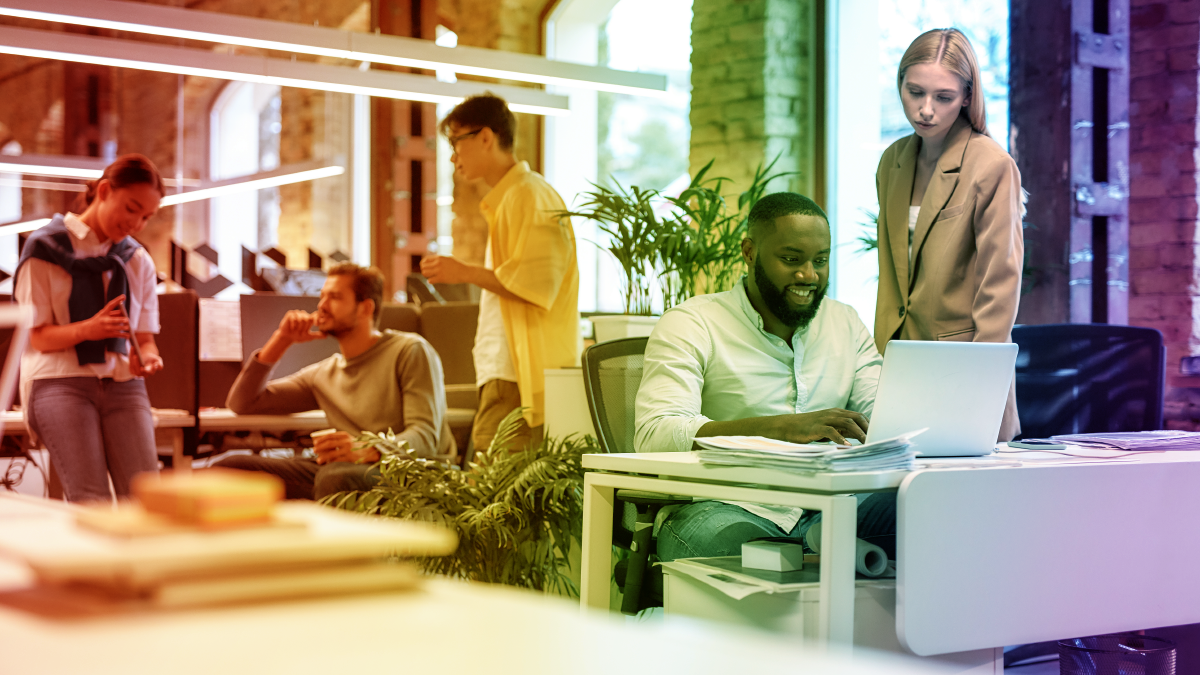 For Pride Month 2022, a look at how the LGBTQ+ community can thrive in their careers — at Cisco and beyond.
It's the most fundamental of workplace rights: to simply be yourself.
But for many in the LGBTQ community, it remains a struggle to reveal their authentic selves.
That's why it's essential for organizations to support inclusivity — so that all workers feel welcomed, accepted, and valued, and to build cultures that benefit from the perspective and dynamism of a diverse community.
But while companies like Cisco are making great strides to cultivate an inclusive culture many organizations continue to lag behind. And even the most inclusive companies can do more.
"We're looking at statistics both globally and across North America where we see less than 45 percent of the LGBTQ community are actually 'out' at work," said Gary O'Connor, a Texas-based senior director for global sales enablement at Cisco. "And the human toll, as well as the business impact of that is just phenomenal."
O'Connor, who was born in Ireland, leads Cisco's Pride Development pillar, which promotes mentorship, sponsorship, and career development opportunities. He recently mediated a roundtable discussion to assess where we stand during Pride Month 2022 — at Cisco and beyond — in promoting general acceptance and career opportunity for the LGBTQ community.
One participant was Sarah Griffiths, a senior director for Cisco legal in the UK. She lauded the company for making her feel comfortable on her first day 15 years ago — even including her partner on her work visa. Nevertheless, from her previous roles, she knows too well what it's like to hide her true self.
"You're holding back or you're not being genuine," she recounted. "You use your energy on this, so you don't have enough energy for yourself, but you're also not able to give the energy out to your colleagues. You dodge conversations and questions, so it makes building professional relationships more difficult."
An accepting culture starts at the top
Of course, no one should experience alienation in a work situation — whatever their orientation or background. Ensuring no one is left out, demands strong, compassionate leadership.
Norm DePeau is vice president of global guilds in Cisco's Commerce Operations organization, as well as the executive sponsor for talent at Pride Development. As a leader, he follows the simple advice of his mother: Always treat others the way you want to be treated.
"Those words have carried me throughout my career," he said, "and being true to these words requires a commitment to seeing each experience through your own eyes as well as the eyes of others."
DePeau added that while inclusion is first and foremost the ethical thing to do, it supports innovation and productivity, as well as talent acquisition and retention.
"You need to create an inclusive space where everybody within the company wants to stay," he explained. "Because it's an environment that resonates with them and allows them to be their true authentic selves. And you want that message to permeate outside the company, so that talented people beat a path to your door because they know they will feel accepted,welcome and included."
One of his team members is Marc Degrelle, a French-born, Barcelona-based senior director in commerce operations.
"Marc is a great example," DePeau continued. "His talent, his value to your organization is hard to overstate. What a drain it would be for him to think, 'I have to be careful what I say, or how much I share.' My job as a leader is to release energy, not create drains on energy."
Senior leaders have a powerful role to play in establishing the tone and principles of a conscious culture. And all participants praised Cisco CEO Chuck Robbins, along with his senior leadership team, for their commitment to powering an inclusive future for all.
"I am amazingly grateful for Chuck Robbins and how outspoken he is about any form of exclusion," Degrelle said. "He's taken stands for Cisco that have been very courageous. He was one of the first CEOs to speak out about Black Lives Matter, along with mental health, homelessness, sustainability, the Ukraine situation. Whatever happens in the world, he says the right thing and sets the tone for the company."
A 22-year veteran at Cisco, Degrelle has seen the evolution of Cisco's culture, towards a firm commitment to openness and acceptance.
"Before I was out in the workplace," he recounted, "I found myself in situations where people would make inappropriate comments. But I didn't feel empowered enough to correct them or guide them to reflect on what they were saying. Now, I feel empowered to step in and try to change that behavior."
Community, opportunity and empowerment
O'Connor is using his role in the Pride Inclusive Community, while also leveraging his role as a senior leader, to continue to build those communities, opportunities and empowerments within Cisco.
"There are great opportunities for community members to grow," he said. "We have our inclusive communities, or EROs; we have the Proud Development Program targeting LGBTQ+ employees, and various other development programs offered at the company level and we're doing a lot of work with our Illuminate Career program to focus on what it means to be inclusive, and to have career conversations with members of the LGBTQ community."
O'Connor is particularly focused on the value of sponsorship for underrepresented individuals, and the Multiplier Effect. Norm DePeau, explained the difference between mentorship and sponsorship.
"All of us value the relationships that we have with mentors," DePeau said. "But sponsorship is different; sponsorship is a deeper commitment. It says that I'm willing to put my full weight behind supporting this person's development and growth. It's active versus passive. When you're a sponsor, you go out of your way to look for opportunities and extend recommendations on their behalf."
Despite progress, there are always more challenges. And all agreed that Cisco should keep expanding its commitment to inclusion, especially in those countries where LGBTQ people are still at risk.
"There are still places where the LGBTQ community can face the death penalty or harsh punishments, just for being themselves," Griffiths stressed. "All of that happens in places where Cisco has people working. So, I think us making sure that we're focused on giving people that space and support is fundamental, no matter where they may be."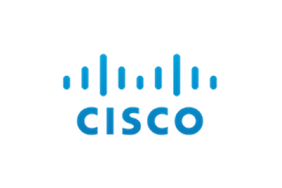 Cisco Systems, Inc.