Published 07-14-22
Submitted by Skys the Limit
OAKLAND, Calif., July 14, 2022 /CSRwire/ - SkysTheLimit.org ("Sky's the Limit"), the digital community transforming the playing field for entrepreneurial success, is pleased to celebrate all the differently abled entrepreneurs who are pursuing their passions and interests by building their business from the ground up.
For many individuals with disabilities of working age, pursuing traditional employment can be a daunting prospect strewn with challenges and uncertainties. Unfortunately, a good number of these relate to whether, in today's jobs market, it will even be possible to gain meaningful employment, given a general lack of awareness around best-practice for workplace disability inclusion.
Even for those able to successfully navigate the recruitment process and get a foot in the door, doubts and insecurities often remain over whether colleagues will be able to understand the day-to-day impact of their disability. Moreover, given that they are entering an established corporate structure with pre-existing protocols, practices and workplace culture, employees with disabilities may rightly harbor concerns over their employer's capacity to flex to meet their changing and often complex needs.
As unfair as it may be, workplace disability inclusion awareness might be growing but still has a long way to go. These are some of the reasons why disabled people start their own businesses at a rate almost twice that of their non-disabled peers, according to the latest U.S. Census. Research shows that there are four primary reasons for disabled entrepreneurs to start their own businesses: economic motives; flexibility and self-determination; avoiding discrimination; and personal development and being able to contribute something.
Whatever their reasons for starting their own businesses, Sky's the Limit is there for entrepreneurs of all abilities. At Sky's the Limit, we celebrate all of you during Disability Pride Month. We invite everyone, of all abilities, to visit our platform at Sky'sthelimit.org and get started today, for free mentoring and coaching, business resources, and funding opportunities. At Sky's the Limit, we believe nothing should hold you back from pursuing your business goals.
About SkysTheLimit.org:
SkysTheLimit.org is a non-profit organization whose platform connects underrepresented entrepreneurs with volunteer business professionals for free one-on-one mentoring. Sky's the Limit's mission is to build a global community where all entrepreneurs and their allies can build meaningful relationships and grow together. The team also provides education and training opportunities to all members as well as monthly funding opportunities.
Media Contact:
For interviews and more information, please contact
Penny Guyon at 323-874-0772 - penny@strutagency.com
Tashion Macon at 818-749-8786 ~ tashion@skysthelimit.org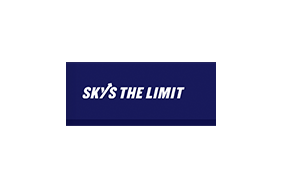 Skys the Limit
Skys the Limit
Our mission is to build a global community where all entrepreneurs and their allies can build meaningful relationships and grow together.
More from Skys the Limit