Published 07-13-22
Submitted by Green Mountain Energy
SARATOGA SPRINGS, N.Y., July 13, 2022 /CSRwire/ - Pitney Meadows Community Farm, Inc. (PMCF) recently added new solar-powered wells and retrofitted existing wells to allow the farm to expand, while reducing its environmental impact thanks to a grant of nearly $50,000 from Green Mountain Energy Sun Club.
PMCF was incorporated in 2016 specifically for the purpose of acquiring and managing a historic 166-acre family farm as a community farming and agricultural resource center. Community gardens, educational partnerships, and a deeper connection to local food pantries have allowed PMCF to expand the area being cultivated and educate the public on regenerative agriculture, healthy food, and good nutrition, including the direct environmental benefits of using organic farming practices.
A lack of resources in recent years, due to the COVID-19 pandemic, led the farm to focus on food sovereignty when its community needed fresh, organically grown produce at its local pantries and meal aggregate sites. While its efforts aided the surrounding communities, the true need on the farm was increased water supply. Without access to offsite power or water utilities, PMCF was previously unable to expand. The new solar-powered wells will significantly reduce the farm's reliance on gas-powered generators and the affordability issues associated with oil prices. These sustainable upgrades will allow the farm to continue to grow and increase food resiliency within its community.
"The new irrigation installation has been a tremendous help to our team and the farm itself," said Lynn Trizna, Pitney Meadows Community Farm executive director. "With this Green Mountain Energy Sun Club grant, we can continue to invest in supporting the future of our land and community through sustainable and efficient resources. The solar installation will enable the farm to feed our community for generations to come."
The solar-powered wells and retrofitting were funded by Green Mountain Energy Sun Club, the renewable energy provider's charitable program. Since 2002, Green Mountain Energy Sun Club has been empowering local communities by donating nearly $11.7 million to 143 nonprofit organizations across the Northeast and Texas.
"We recognize the important work that Pitney Meadows Community Farm is doing to educate and provide resources to its community, and we are excited to play a role in making its impact even greater," said Mark Parsons, Green Mountain Energy vice president. "We are honored to collaborate with the farm to support these sustainable upgrades and use them to inspire others on agricultural education, healthy food production, and recreation."
On Tuesday, July 19, PMCF will once again be celebrating its annual Fire Feast event after a two-year hiatus. The theme of this year's community event is stewardship, in honor of celebrating the farm's fifth year of preserving the land and the farming legacy of Saratoga Springs. Attendees will be able to enjoy a farm-grown feast from local chefs, meander through the community gardens, go on a hayride, and enjoy live music.
To learn more about PMCF and Fire Feast, visit pitneymeadowscommunityfarm.org.
###
About Pitney Meadows Community Farm
Pitney Meadows Community Farm was founded in 2016 to preserve the last operating farm in Saratoga Springs. Our mission is to celebrate and explore agricultural education, healthy food production and recreation on this preserved working farm. We are committed to empowering community members to grow their own produce and educating children of all ages about the vital importance of regenerative agriculture, healthy food and good nutrition. We also aim to support development of new farm enterprises and encourage the growth of a strong local food system in Saratoga Springs, NY.
About Green Mountain Energy Sun Club
Green Mountain Energy is changing the way power is made and advancing sustainable communities through the work of Green Mountain Energy Sun Club. Since its founding in 2002, Sun Club® has donated more than $11 million to 143 nonprofit organizations across Texas and the Northeast. Sun Club collaborates with nonprofit organizations on projects that focus on renewable energy, energy efficiency, resource conservation, and environmental stewardship. To learn more about Green Mountain Energy and Sun Club or to apply for a Sun Club grant, visit greenmountain.com/sunclub.
Media:
Green Mountain Energy
media@greenmountain.com
713-537-5735
Heather Oligny
PMCF Communications and Marketing
heather.oligny@pitneymeadows.org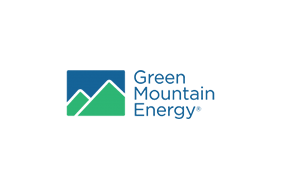 Green Mountain Energy
Green Mountain Energy
Green Mountain Energy Company was founded in 1997 with the mission to change the way power is made. Today, we remain 100% committed to this mission, which makes us the nation's longest serving renewable energy retailer and a clean energy pioneer. We provide customers with electricity products made from renewable resources like wind and solar and carbon offsets that help neutralize carbon emissions.
We live our commitment to sustainability inside and out: Every single product offered by our company has an environmental benefit, and our company operates with a zero-carbon footprint - distinctions that make us proud!
More from Green Mountain Energy