Published 07-13-22
Submitted by Aflac Incorporated
Get a look at the making of the new animated Short Film, "The Park Bench." Hear from the creators and collaborators, and learn more about Aflac's involvement and why care is a central theme of both the short film and the brand's DNA.
This award-winning film, developed with Black creators, tells the story of a family dealing with sickle cell disease and sheds light on the wealth and health gaps that exist across communities. In the film, much like in real life, the Aflac Duck is there to help the family through their recovery.
The film was recently selected for three more prestigious film festivals: The Roxbury International Film Festival, Brooklyn Film Festival's KidsFilmFest and the Charlotte Black Film Festival.
And in case you missed it, Grammy® award-winning artist NAS shared his personal connection to the message behind "The Park Bench" during the BET Awards. Keep an eye out for a familiar face (and voice) during the Stellar Gospel Music Awards on July 16!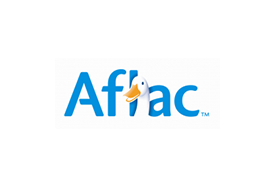 Aflac Incorporated
Aflac Incorporated
Aflac is a Fortune 500 company, providing financial protection to more than 50 million people worldwide. When a policyholder or insured gets sick or hurt, Aflac pays cash benefits fairly, promptly and directly to the insured. For more than six decades, Aflac voluntary insurance policies have given policyholders the opportunity to focus on recovery, not financial stress.
More from Aflac Incorporated