Published 07-13-22
Submitted by Comcast Corporation
KEY TAKEAWAYS
1. MSNBC and Noticias Telemundo will air a bilingual cross-platform town hall on the National Day of Racial Healing on Jan. 17, 2023.
2. NBCU News Group will produce a 14-part digital series
3. The yearlong initiative kicks off at Aspen Ideas Festival with conversations on racial equity.
ASPEN, Colo., July 13, 2022 /CSRwire/ - NBCUniversal News Group and the W.K. Kellogg Foundation (WKKF) have entered into an editorial collaboration to promote the dialogue around racial equity issues and help to advance racial healing.
Relying on WKKF's expansive experience and expertise, the yearlong initiative will introduce racial healing to a broader audience, illustrate how racial healing is already yielding transformative results across the U.S. and inspire everyday people to work towards racial healing and racial equity in their community. It will also rely on the News Group's extensive collection of news outlets and premier journalists to elevate stories focused on racial healing.
Throughout the year, the News Group will engage the nation's leading voices through coverage to promote racial healing, develop yearlong digital content and produce an English and Spanish-language town hall on the National Day of Racial Healing on January 17, 2023.
The annual observance of the "National Day of Racial Healing" was created with and builds on the work and learnings of the W.K. Kellogg Foundation's Truth, Racial Healing & Transformation (TRHT) community partners. TRHT was established in 2017 to promote racial healing as a critical path for ending racial bias and creating a society in which all children can thrive. It is a national and community-based process designed to bring transformational and sustainable change to communities, while addressing the historic and contemporary effects of racism. The National Day of Racial Healing is held each year on the Tuesday following Dr. Martin Luther King Jr. Day.
"We are pleased to collaborate with the W.K. Kellogg Foundation in the effort to recognize the racism that plagues our society and help to build solidarity," said Yvette Miley, SVP, Diversity, Equity & Inclusion, NBCUniversal News Group. "It's a journalistic responsibility to not only inform our audiences but also elevate the resources and tools available to help solve these issues."
"Racial healing is a process that restores individuals and communities to wholeness, repairs the damage caused by racism and transforms societal structures into ones that affirm the value of all people," said La June Montgomery Tabron, President and CEO of the W.K. Kellogg Foundation. "We must reckon with the unignorable and longstanding realities of racial injustice, forged over generations. The collective outcry to change a long-broken status quo, the ongoing racialized violence across the country and the continued disproportionate struggle with the impact of the COVID crisis – highlight the need for racial healing and renewing our commitment to racial equity, together."
Beginning next month, NBC News, MSNBC, CNBC and Noticias Telemundo journalists will explore and report on the subject of racial equity through the lens of racial healing. This will include profiles and investigations through an ongoing 14-part digital series on NBCNews.com. The digital series will explore central themes of racial healing, including the progress individuals and communities make to recognize racism in our history, acknowledge everyday biases, and repair our society by building inclusive relationships and transforming systems and structures.
On the National Day of Racial Healing on January 17, 2023, the News Group will present a town hall featuring a diverse group of community leaders and experts in race relations, public policy, and law. The event will air across MSNBC and Noticias Telemundo platforms in English and in Spanish. CNBC will feature excerpts from the town hall that focus on economic inequality.
The yearlong initiative kicked off today at the Aspen Ideas Festival, where the News Group and WKKF hosted special sessions that examine America's history of individual and systemic racism–as evidenced by the killing of George Floyd and anti-Semitic, anti-AAPI and anti-Latino hate crimes–and explore a path toward bridging communities.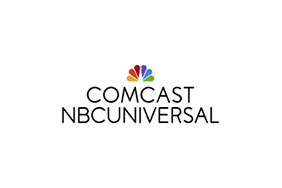 Comcast Corporation
Comcast Corporation
Comcast Corporation (Nasdaq: CMCSA, CMCSK) is a global media and technology company with two primary businesses, Comcast Cable and NBCUniversal. Comcast Cable is one of the nation's largest video, high-speed Internet and phone providers to residential customers under the XFINITY brand and also provides these services to businesses. NBCUniversal operates news, entertainment and sports cable networks, the NBC and Telemundo broadcast networks, television production operations, television station groups, Universal Pictures and Universal Parks and Resorts.
More from Comcast Corporation