Published 07-13-22
Submitted by Rockwell Automation

The U.S. Defense Counterintelligence and Security Agency (DCSA) has named Rockwell Automation (NYSE: ROK) a 2022 James S. Cogswell Outstanding Industrial Security Achievement Award winner.
Twenty-six companies were selected for the award from a pool of approximately 12,500 organizations. The award criterion focuses on principles of industrial security excellence. Factors include establishing and maintaining a security program that far exceeds the basic National Industrial Security Program requirements and providing leadership to other facilities in establishing best practices while maintaining the highest standards for security.
The Cogswell Award is an encompassing security barometer, including physical, cyber and industrial and product security, and the selection process is rigorous. A DCSA Industrial Security Representative may only nominate facilities that have at a minimum two consecutive superior industrial security review ratings and show a sustained degree of excellence and innovation in their overall security program management, implementation, and oversight. Rockwell Automation has six consecutive superior ratings.
Gregory Applegate, facility security officer at Rockwell, created program enhancements that are not required by government auditors but are considered during audits. According to Applegate, "This recognition acknowledges the commitment that Rockwell Automation has to industrial security excellence, across all our facilities, as part of our environmental, social, and governance (ESG) work. In addition, we value our relationships with key business partners, and this is reflective of our commitment to those important relationships as a classified contractor."
Learn more about the Cogswell Award.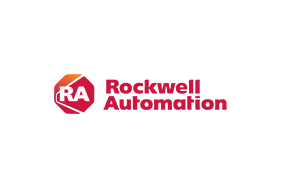 Rockwell Automation
Rockwell Automation
Rockwell Automation, Inc. (NYSE: ROK), is a global leader in industrial automation and digital transformation. We connect the imaginations of people with the potential of technology to expand what is humanly possible, making the world more productive and more sustainable. Headquartered in Milwaukee, Wisconsin, Rockwell Automation employs approximately 26,000 problem solvers dedicated to our customers in more than 100 countries. To learn more about how we are bringing the Connected Enterprise to life across industrial enterprises, visit www.rockwellautomation.com.
More from Rockwell Automation