Published 07-12-22
Submitted by NRG Energy
Originally published on NRG Energy Sustainability
2021 was a year that continued to test our collective strength and resolve. Like many of you, I started the new year with cautious optimism that our new normal would be just that—normal. Yet even through the many challenging circumstances that impacted our lives, I am inspired by the resiliency of our business, our people, and the customers and communities we serve.
One thing was certain, our goal of meeting the needs of customers remained in clear focus. We officially welcomed our new colleagues from Direct Energy and, instantly, expanded our core offerings with more products—like natural gas and home services—to a wider geographic footprint across the U.S. and Canada. Bringing together our two businesses was a critical step in further advancing our best-in-class consumer services platform.
At our investor day, we articulated our ambition to become the first consumer services company in North America dedicated to providing comprehensive energy and home services to both residential and commercial customers. Our strategic roadmap outlines our focus on growing our core energy business while also evaluating how to participate in adjacent and complementary services to meet the increasing needs of consumers. Now more than ever, the home is the center of our lives, and we will build on the trust we have earned with our customers, continuing to advocate for choice in the products and services that best suit their values and lifestyle, delivered affordably and with increasing sustainability attributes.
We also thoughtfully navigated a return to the workplace for our office-based employees. While not easy and never perfect, we welcomed back our colleagues across the country to a hybrid work environment with an eye toward maximizing flexibility and fostering collaboration. This means our workplace today looks much different than it did two years ago, and with that comes both opportunities and challenges. For me personally, it has been very rewarding to visit with our teams, connect in person once again, and see leaders mentoring new members of our team.
At the same time, it is critical that we continue elevating all voices and providing a place where everyone feels valued and has a path for advancement. We remain committed to advancing our diversity, equity, and inclusion (DE&I) platform through programs that are measurable in areas such as employee education, talent recruitment, and development.
NRG once again achieved top-decile safety performance, reflecting our teams' diligence in looking out for one another each and every day. I am also proud of how we came together to support non-profit organizations with more than 750 donations through our philanthropic arm, positiveNRG, and focused our volunteer efforts on food security through food donations and packaging meals for those in need.
We are making meaningful progress in creating a more sustainable business as we continue our path to net-zero by 2050. The Science-Based Targets initiative (SBTi) certified our carbon reduction goals as consistent with reductions needed to limit global warming to 1.5 degrees Celsius. We are the first and only North American company in our sector to receive this certification and the first in North America to issue a sustainability-linked bond, which ties our emissions reductions to interest rate benefits. Since 2019, our revenue carbon intensity has decreased by 64%, and coal generation represents less than 5% of our total revenues, which not long ago made up almost one-third.
In addition, we reimagined how to participate in the development of renewable energy. To date, we have contracted close to 2.6 GW of wind and solar generation with developers, effectively enabling them to access financing and begin construction of these projects. These accomplishments are important, but there is much work to do, and we will continue to push forward in decarbonizing our business.
While there was a tremendous amount of positive momentum in 2021, it is impossible to reflect on the year without acknowledging Winter Storm Uri in Texas. As we committed to all of you, NRG engaged with legislators, regulators, and numerous market participants to introduce and implement comprehensive, competitive solutions to harden the entire energy ecosystem. To assist our communities in Texas, NRG pledged $10 million in support of immediate community needs, financial relief for customers, and aid for affected employees. We continue to work with all stakeholders to ensure a reliable energy system that serves the needs of our customers and communities.
At NRG, we understand the significance of the responsibilities we have to you, our stakeholders. Whether supporting our employees and customers in the communities where we live and operate, caring for the environment, or being good stewards of shareholder capital, we will never hesitate to set ambitious goals. And importantly, we will continue to achieve them.
Core to that success is our comprehensive approach to sustainability, as it is central to not only our purpose but also our growth agenda as a consumer services company. I am incredibly excited for the next chapter in our evolution, and we are grateful for your continued interest, collaboration, and support.
Sincerely,
Mauricio Gutierrez
President and Chief Executive Officer | NRG Energy, Inc.
To learn more about NRG Energy's commitments to sustainability, download the 2021 Sustainability report here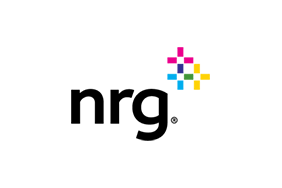 NRG Energy
NRG Energy
At NRG, we're bringing the power of energy to people and organizations by putting customers at the center of everything we do. We generate electricity and provide energy solutions and natural gas to millions of customers through our diverse portfolio of retail brands. A Fortune 500 company, operating in the United States and Canada, NRG delivers innovative solutions while advocating for competitive energy markets and customer choice, working towards a sustainable energy future.
More from NRG Energy