Published 07-12-22
Submitted by Expedia Group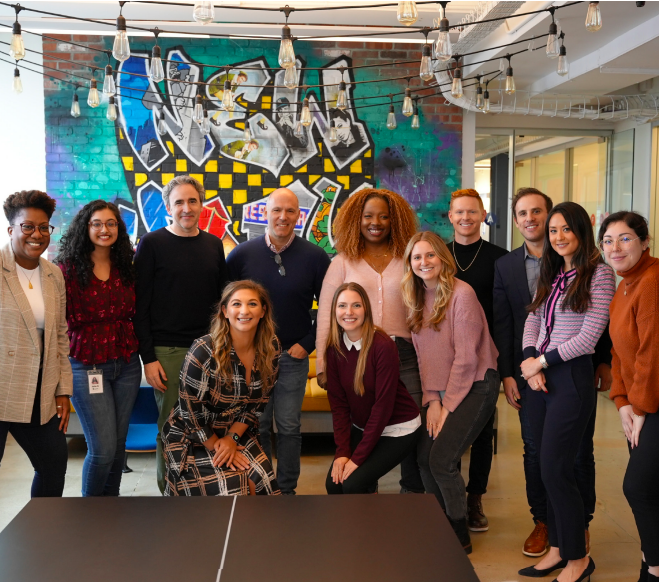 Expedia Group 2021 Inclusion & Diversity Report
We are working to transform the travel industry, starting at home.
Expedia Group's mission is to power global travel for everyone, everywhere. In order to help realize this vision, we started by looking inward to ensure that we are reflecting the diversity of our travelers and modeling the inclusive mindsets that make travel a force for good.
A year ago, when we released our first Inclusion & Diversity Report, our company, industry, and world were undergoing significant transformations. We realized that we could not stay the same. We needed to radically shift the way we think about and do business by putting our travelers first— and core to that was putting inclusion and diversity at the center.
As a company, we set goals that pushed us beyond our comfort zone and piloted new strategies to begin shifting our culture. With this approach, we saw success in some areas such as integrating Ally Skills into our onboarding program to ensure allyship is core to our culture, launching our first global SelfID+ survey to better support our global workforce, and strengthening and recognizing our Inclusion Business Groups. At the same time, we fell short on other goals including our U.S. external hiring goal for underrepresented identities.
What fuels us now is a refusal to be fearful of failure. We will continue to challenge ourselves, set bold goals, and test new ideas because it takes big thinking to create bigger change.
I am so inspired by the passion and commitment of our nearly 14,000 Expedians and am confident that when we empower them with the right skill sets and tools, the possibilities are limitless. We can continue to advance representation, inclusion, and equity—we just have to do the work together
Read on for more about some of the steps we're taking, our learnings along the way, and what's ahead as we continue to expand our boundaries in inclusion and diversity.
Best,
Michael Davis Velasco
Chief Inclusion & Diversity Officer
Travel Leadership Team Commitment
Within Expedia Group, Inclusion and Diversity (I&D) is not the responsibility of a singular department. It is the responsibility of each of us and all of us. It starts with a leadership team dedicated to learning, evolving, and driving change.
Our commitment to I&D requires transparency. We share our second report, which demonstrates our progress over the last year—and our recognition of the ongoing journey we are on to transform awareness to action. We are proud of the work of our global team and the efforts they make every day and look forward to championing and driving the continued, collaborative progress in the years to come.
View the full Expedia Group 2021 Inclusion & Diversity Report

Expedia Group
Expedia Group
Expedia Group, Inc. companies power travel for everyone, everywhere through our global platform. Driven by the core belief that travel is a force for good, we help people experience the world in new ways and build lasting connections. We provide industry-leading technology solutions to fuel partner growth and success, while facilitating memorable experiences for travelers. The Expedia Group family of brands includes: Expedia®, Hotels.com®, Expedia® Partner Solutions, Vrbo®, Egencia®, trivago®, Orbitz®, Travelocity®, Hotwire®, Wotif®, ebookers®, CheapTickets®, Expedia Group™ Media Solutions, Expedia Local Expert®, CarRentals.com™, and Expedia Cruises™.
More from Expedia Group