Published 07-12-22
Submitted by GoDaddy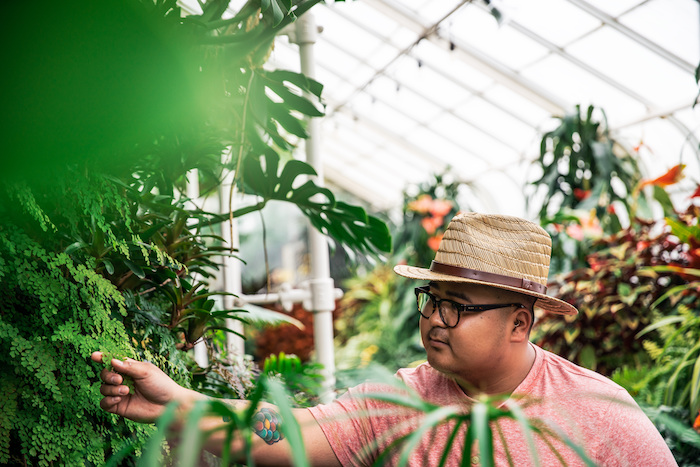 Originally published on GoDaddy For Good
We operate with the future in mind.
We are privileged to have a global reach, and with that reach comes global responsibility. We are committed to an environmentally sustainable future, and we hold ourselves to a high standard of stewardship in areas where we have the greatest impact and influence. We push ourselves to operate efficient spaces, use resources responsibly, decrease waste and reduce our greenhouse gas (GHG) emissions.
Climate change strategy
We recognize that climate change is a rapidly growing threat to humanity, with the potential to impact nearly every aspect of our lives. The Sixth Assessment Report from the Intergovernmental Panel on Climate Change (IPCC) makes it clear that climate change is already affecting every inhabited region across the globe. We have a short window to dramatically reduce GHG emissions to avoid catastrophic consequences. Everyone has a critical role to play in addressing this urgent challenge.
That's why GoDaddy is sharpening our focus on environmental actions, including accounting for and disclosing our GHG emissions.
In 2021, we conducted our first GHG inventory to calculate our scope 1, 2 and 3 emissions to identify the sources of emissions in our operations, as well as indirect emissions in our value chain. The results of our inventories have informed key areas where we can begin to make progress and reduce our emissions while continuing to evaluate our operations.
We're proud to announce our commitment to reduce our scope 1 and 2 GHG emissions by at least 50% by 2025, and we are actively working on a longer-term goal.
While GoDaddy's GHG inventory and targets are new, our commitment to an environmentally sustainable future is not. Here are some other actions we've already taken to reduce our GHG emissions footprint, minimize waste and operate sustainably.
The impact of our data centers
Our data centers are the primary driver of our scope 1 and 2 emissions. To mitigate these impacts, we set a goal to begin simplifying our data center operations by running a smaller number of larger data centers within our different regions. This way, we reduce overall energy use and increase the energy efficiency per workload.
In 2020, we migrated 15 of our smallest data centers into larger data center sites. In 2021, we consolidated our global data center landscape further and migrated 12 more data center locations into larger footprints.
We continue to focus on rightsizing our infrastructure, increasing rack and room density, and consolidating workloads into larger sites. To formalize this effort, we added key performance indicators around our efforts to increase footprint density.
In addition, we proactively replaced inefficient infrastructure, installed energy-efficient fixtures and procured Guarantees of Origin (GOs) — something we'll continue to work on. We are also continuing our efforts to test and implement state-of-the-art, resource-efficient technology. For example, in our France data center, we use groundwater for cooling, which significantly reduces energy use.
For our global owned and operated data centers we are currently investigating our options for procuring renewable energy. We engaged in an external energy audit for our largest sites and, at the time of printing, are awaiting results. We will use those results to identify additional opportunities for improvement.
Since 2019, all of our EMEA data centers and select EMEA offices use 100% renewable energy through purchasing Guarantees of Origin.
The impact of our workspaces
Even when working remotely, we continue to minimize our environmental impact
in offices and workspaces by promoting resource efficiency, encouraging recycling and leveraging sustainable products.
Office space
Our headquarters was designed with sustainability in mind, with features such as:
Energy-efficient HVAC systems
LED lighting
Low-flow plumbing
Recycling programs
Solar arrays
Reclaimed water facilities used for landscaping
EV charging stations
With the introduction of a new Hub-Club-Home hybrid work model, the accompanying real estate strategy enables us to enhance the employee experience by creating flexible workspace solutions while prioritizing capital and reducing our GHG emissions footprint and operating costs.
As a result of our ongoing real estate optimization efforts, over the course of two years, we have reduced our active corporate real estate footprint by 55%. The optimization efforts will continue into 2022 as we leverage new data to make informed real estate decisions.
Food services
Meanwhile, our food services team inTempe achieved level 3 certification from
the Green Restaurant Association, an organization that identifies eight critical categories for sustainability metrics as part of their certification standards: water, waste, goods and building materials, food, energy, disposables and reusables, chemicals, and transparency and education. Level 1 represents their lowest rating, progressing through levels 2, 3, 4 and then SustainaBuild.
Our Tempe, Arizona site, which serves all of GoDaddy Arizona, achieved the level 3 rating through initiatives that include eliminating Styrofoam and other plastic foam products, providing biodegradable containers, using low-flow faucets and fixtures, offering a comprehensive recycling/waste program, and incorporating more vegan/vegetarian dishes.
GoDaddy Green
Founded in 2020 and featuring 350+ members, GoDaddy Green engaged in a wide variety of ambitious projects in 2021. Here are a few highlights:
We donated $10,991 to The Canopy Project to fund the planting of a tree for every single GoDaddy employee, contractor and vendor across the globe.
Sustainability coach Gwen Larned led a compost and zero-waste workshop.
We hosted an interactive plant-based cooking class featuring guest chef Arianna Garella.
In honor of Earth Day, we held a member share-and-tell session where employees shared best practices and personal sustainable practices.
We dedicated GoDaddy Green ERG spotlight months that featured virtual learning events for members.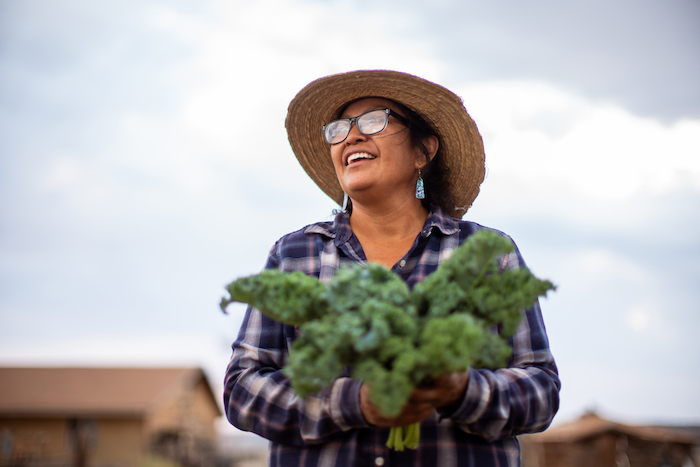 Photo: Cherilyn Yazzie — COFFEEPOTFARMS.COM
Download the 2021 GoDaddy Sustainability Report here
About This Report
Unless otherwise noted, GoDaddy's 2021 Sustainability Report covers the company's environmental, social and governance strategies, activities, progress, metrics and performance for the fiscal year that ended December 31, 2021. This report references the Global Reporting Initiative (GRI) Standards and the Sustainability Accounting Standards Board (SASB) Standards for the Internet Media and Services sector. GoDaddy is committed to regular, transparent communication of our sustainability progress, and to that end, we will share case studies, updates and articles on an ongoing basis through our website and other key resources. We intend to continue providing updates about our sustainability journey by publishing an annual sustainability report.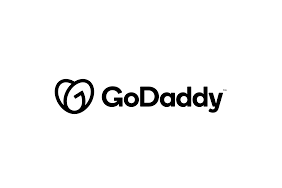 GoDaddy
GoDaddy
GoDaddy is empowering everyday entrepreneurs around the world by providing all of the help and tools to succeed online. GoDaddy is the place people come to name their idea, build a professional website, attract customers, sell their products and services, and manage their work. Our mission is to give our customers the tools, insights and the people to transform their ideas and personal initiative into success. To learn more about the company, visit www.GoDaddy.com.
GoDaddy focuses on making opportunity more inclusive for all in the communities where we work, live and play across the globe. We rally behind inclusive entrepreneurship and other critical local needs that empower people to succeed through philanthropic and in-kind donations, volunteerism, strategic partnerships and advocacy.
Empower by GoDaddy is GoDaddy's global community and philanthropic program equipping entrepreneurs in underserved communities with training, tools and peer networks to accelerate their journeys. GoDaddy rallies behind entrepreneurs in underserved communities by building their confidence and skills to strengthen their small business' digital presence.  Entrepreneurs engage in customized learning experiences, work 1-1 with GoDaddy volunteer coaches and local mentors, and gain access to wrap-around services, in-kind products and networks boosting their small businesses success.
More from GoDaddy