Published 07-11-22
Submitted by Whirlpool Corporation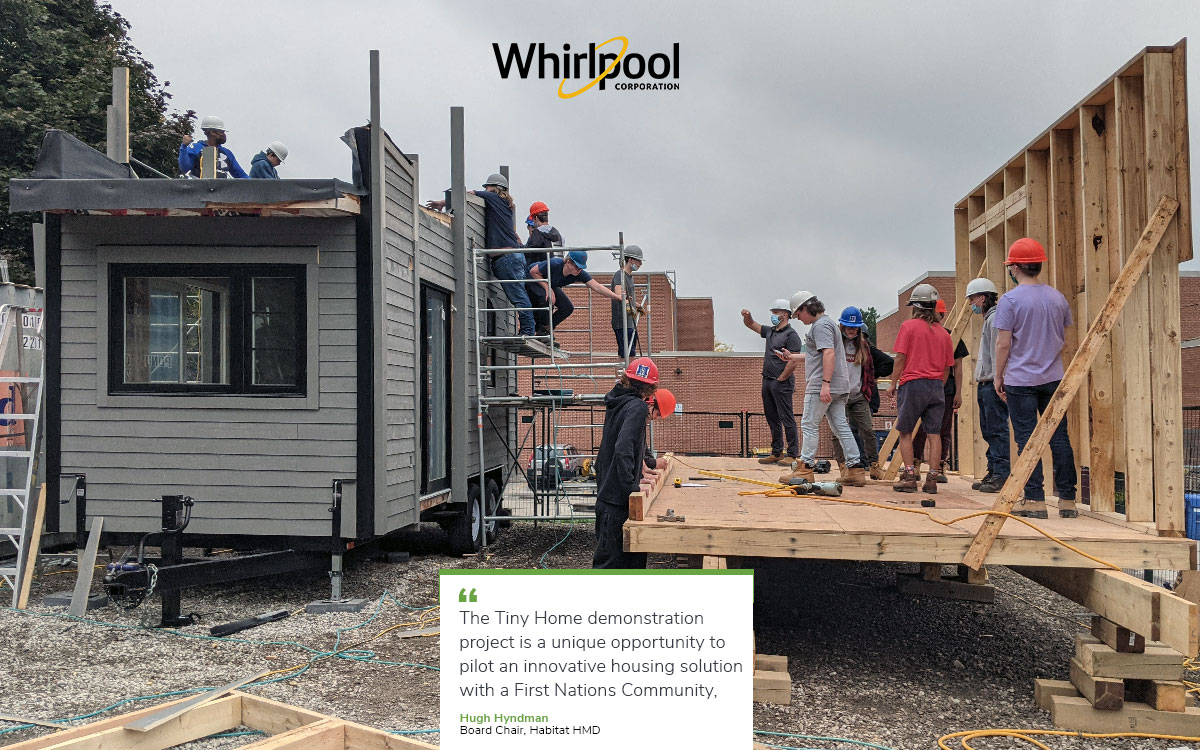 The tiny house trend has become a growing social movement, as many are choosing to downsize their living spaces, simplify, and live with less. Likewise, as the tiny house movement has become more mainstream, tiny houses are now viewed as viable affordable housing options that in turn support underserved communities.
To help address the affordable housing crisis in Canada, Habitat for Humanity Halton-Mississauga-Dufferin (Habitat HMD) teamed up with Whirlpool Corp. and launched its distinctive Tiny Home pilot program. Habitat HMD partnered with the Chippewas of Nawash Unceded First Nation and Habitat Grey Bruce, to establish affordable housing options for Indigenous community members. Habitat created an Indigenous Housing Partnership, which connects and works alongside Indigenous communities to provide a foundation for families to thrive.
"As an organization that builds homes, Habitat is known for putting a spotlight on community needs and community-based solutions. The Tiny Home demonstration project is a unique opportunity to pilot an innovative housing solution with a First Nations Community," explained Hugh Hyndman, Board Chair, Habitat HMD.
Whirlpool Corp. is one of the proud sponsors of this life-changing project. "Whirlpool has collaborated with Habitat for Humanity for over 22 years, donating appliances to every Habitat home in Canada and the U.S., and investing volunteer hours in local builds. Our corporate mission is to help improve life at home, so it's fitting that we partner with an organization like Habitat for Humanity who helps make homeownership more affordable for Canadians. We are thrilled this year to contribute to their Tiny Homes project to help First Nations communities build emergency shelter and short-term housing solutions." said Stephen Stewart, Whirlpool Canada's Director Consumer Services & Supply Chain Operations.
As the builder, Habitat HMD brought skilled trades students, corporate collaborators like Whirlpool Corporation and the community together to build five tiny homes – two serving as emergency shelters and three offering affordable housing solutions for individuals and small families. All five tiny homes will be relocated to the Chippewas of Nawash in late summer/early fall, and the Tiny Home Village will be fully operated by the Chippewas community as part of their housing strategy to increase their available housing stock.
The five homes in the pilot include two "Dragonfly" units of 162 square feet of living space designed for emergency shelter and short-term housing, plus three new models offering more than 230 square feet of maximized, efficient, more permanent living space. Through the generosity of Habitat HMD partners, schools and classes participating are provided with all materials, designs and interior finishings to build homes over the 2021-2022 school year.
By engaging youth, Habitat HMD is educating young people about the need for affordable housing, empowering them to take action in their communities, and providing them with the opportunity to gain real-life work experience under the instruction of trained industry professionals. In collaboration with the Halton District School Board (HDSB), over 100 students in secondary school skilled trades classes gained hands-on experience building tiny homes as part of their high school curriculum throughout the school year under the direction of their faculty and Habitat's Tiny Home project lead.
This program launched across multiple schools in September, 2021 and continued through June, 2022:
MM Robinson High School, Burlington built one tiny home
Milton District High School, Milton built two tiny homes
Georgetown District High School, Georgetown built one tiny home
Additionally, Notre Dame Catholic High School in Burlington joined the program in November 2021 and helped complete a home. Through Notre Dame, members from Mohawk College have also participated in the build, earning dual credit, while Garth Webb High School students in Oakville supported the Tiny Home Village by building custom cabinetry for the two Dragonfly units.
Closing ceremonies to celebrate the completion of the homes will be held at the end of June across the Halton region. Stephen Stewart, Whirlpool Canada's Director Consumer Services & Supply Chain Operations will join Habitat HMD staff, supporters, and student volunteers to celebrate the end of construction. By the beginning of September, the homes will be transported to the Chippewas of Nawash community.
Given the success of this pilot project, Habitat HMD has announced that it will begin construction on six additional Tiny Homes in September 2022. Whirlpool Canada will continue to support the second phase of the project.
View original content here.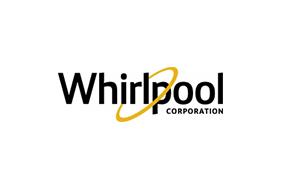 Whirlpool Corporation
Whirlpool Corporation
About Whirlpool Corporation: 
Whirlpool Corporation (NYSE: WHR) is committed to being the best global kitchen and laundry company, in constant pursuit of improving life at home. In an increasingly digital world, the company is driving purposeful innovation to meet the evolving needs of consumers through its iconic brand portfolio, including Whirlpool, KitchenAid, Maytag, Consul, Brastemp, Amana, Bauknecht, JennAir, Indesit and Yummly. In 2021, the company reported approximately $22 billion in annual sales, 69,000 employees and 54 manufacturing and technology research centers. Additional information about the company can be found at WhirlpoolCorp.com.
More from Whirlpool Corporation