Published 07-11-22
Submitted by GoDaddy
Originally published by Impact Hub Baltimore
By Jane Slaughter
On June 24th, 2022, over two hundred small-business owners gathered at Impact Hub Baltimore for a Small Business Mini-Summit. The day consisted of various panels, workshops, and resources for small-business owners in Baltimore. The Empower Baltimore panel, in particular, featured insights from select program alumni about the structure and benefits of the program.
At the conclusion of the Empower Baltimore panel, Q Ragsdale, Impact Hub Baltimore's Director of Acceleration, exclaimed, "We did not pay them to say any of these things. But also we're like, they're saying all the right things!" His disclaimer was warranted, as over the course of this hour-long panel, select Empower alumni continually raved about the strengths of the Empower Baltimore program, describing how it has been instrumental in helping them strengthen their web presence and microbusiness, as well as build a vibrant new community of business owners.
The Empower Baltimore program is a part of a larger drive to catalyze economic development in Baltimore's communities and neighborhoods through building stronger digital infrastructure for local businesses and underinvested entrepreneurs. Derived from a partnership between Impact Hub Baltimore and GoDaddy, the program aims to support microbusinesses following the global pandemic through a free six week cohort open to microbusinesses which have been in existence for at least two years. By focusing on ventures which fall in this category, the program aims to address and alleviate a deficit that exists in the Baltimore entrepreneurial landscape: the lack of investment in resources for existing businesses in comparison to startups, which generally benefit from access to greater funding and opportunities.
The first two weeks of the Empower program are spent helping participants build a persona profile. Participants learn how to expand their customer base by reaching out to their customers individually. Tyron Harper of Harp Vision, a body care business that promotes self care, describes this as his biggest takeaway from Empower. He recounts how his research allowed him to "really get to know my customer- to ask what are their needs, what are their fears, what are their greatest accomplishments. What do they need from me and what can I provide?" This persona research allowed Harp Vision to shift their customer base from females between the ages of 25 and 49 to all caregivers, or more specifically, "people who care for others who forget to care for themselves." Q Ragsdale explains that this persona research is vital because it is the foundation of any business and serves as the starting point for the curation of an effective website.
Of course, Empower also provides the necessary digital and technological help necessary to construct a website. Participants are given access to the GoDaddy website builder as well as a few other necessities that will allow them to leverage their website as a resource for their business. Susan Clayton of WhitePaws RunMitts, a company that sells mittens designed for walkers, runners, and people who enjoy the outdoors, expresses how the magic of the Empower program became apparent to her through the translation of technical jargon "into a language everyone could understand." She describes how Empower was "such a safe place" where everyone felt completely comfortable to ask questions. Every participant enters the program with different levels of technological understanding, but there is no judgment within the space. Empower's website support strongly benefits long standing businesses that have been suffering in recent years due to the pandemic causing consumers to rely more heavily, if not completely, on online interactions with businesses. Olivia Fields of Olivia & Co states that she joined the Empower Baltimore program because, "I felt like I was suffering and drowning out here in a high-tech world and just continuing to sink into a lack of understanding what to do and how to do it. I felt a little embarrassed just because I had been in business for so long." However, the support from the Empower Baltimore program has given her a comprehensive guide for how to approach digital infrastructure and create her own website. Graduates leave the Empower program with a knowledge of Google Analysis and Search Engine Optimizations (SEOs), as well as access to Canva tools and expert branding knowledge.
While throughout this panel participants emphasized the tangible skills that the program taught them, the most evident benefit that seemed to electrify and characterize most of the conversation was the positive energy of the program. Harper details how the incredible first day of the program made him conclude, "If I could bottle this up and sell it, I would be a millionaire." Ragsdale leads the beginning of each class, usually relying on some form of dance, meditation, or movement to set the intention for the three hour class period. Fields describes the inherent benefit of this, mentioning "We forget about ourselves in business, we really do. But, it starts with us taking care of ourselves first." Through the creation of this positive learning atmosphere, a community of motivated business owners is facilitated. Intentional community building is a foundation of the program. Empower Baltimore is a place where all participants should be able to feel vulnerable within the space. Harper recounts how the other program participants became "Family outside of my bloodline." Microbusiness owners that know the sacrifice, struggle, and drive that goes into operating a microbusiness foster a community within the Empower Baltimore space. Clayton describes how at the end of the program everyone could not believe that it was already over. She expresses that, "after the six weeks we were like.. .We're done? I don't want to be done!"
The Empower Baltimore Program is still accepting applications for their Fall 2022 cohorts. The application deadline is July 1st, so get yours in today to create, improve, or reboot your website! Join a community of Baltimore microbusiness owners today! Further information and resources about Impact Hub Baltimore and the Empower Baltimore program are featured below.
Empower Baltimore — Empower Program- Apply by July 1 for Fall Cohorts!
Impact Hub Newsletter — Subscribe now!
​​Empower Baltimore — YouTube — Follow us on Youtube to hear more accounts from Empower Baltimore alumni!
@impacthub_baltimore- Follow us on Instagram!
WhitePaws RunMitts — WhitePaws RunMitts, Susan Clayton's website!
Harp Vision — Harp Vision, Tyron Harper's website!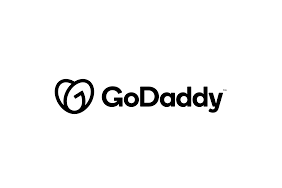 GoDaddy
GoDaddy
GoDaddy is empowering everyday entrepreneurs around the world by providing all of the help and tools to succeed online. GoDaddy is the place people come to name their idea, build a professional website, attract customers, sell their products and services, and manage their work. Our mission is to give our customers the tools, insights and the people to transform their ideas and personal initiative into success. To learn more about the company, visit www.GoDaddy.com.
GoDaddy focuses on making opportunity more inclusive for all in the communities where we work, live and play across the globe. We rally behind inclusive entrepreneurship and other critical local needs that empower people to succeed through philanthropic and in-kind donations, volunteerism, strategic partnerships and advocacy.
Empower by GoDaddy is GoDaddy's global community and philanthropic program equipping entrepreneurs in underserved communities with training, tools and peer networks to accelerate their journeys. GoDaddy rallies behind entrepreneurs in underserved communities by building their confidence and skills to strengthen their small business' digital presence.  Entrepreneurs engage in customized learning experiences, work 1-1 with GoDaddy volunteer coaches and local mentors, and gain access to wrap-around services, in-kind products and networks boosting their small businesses success.
More from GoDaddy