Published 07-08-22
Submitted by DraftKings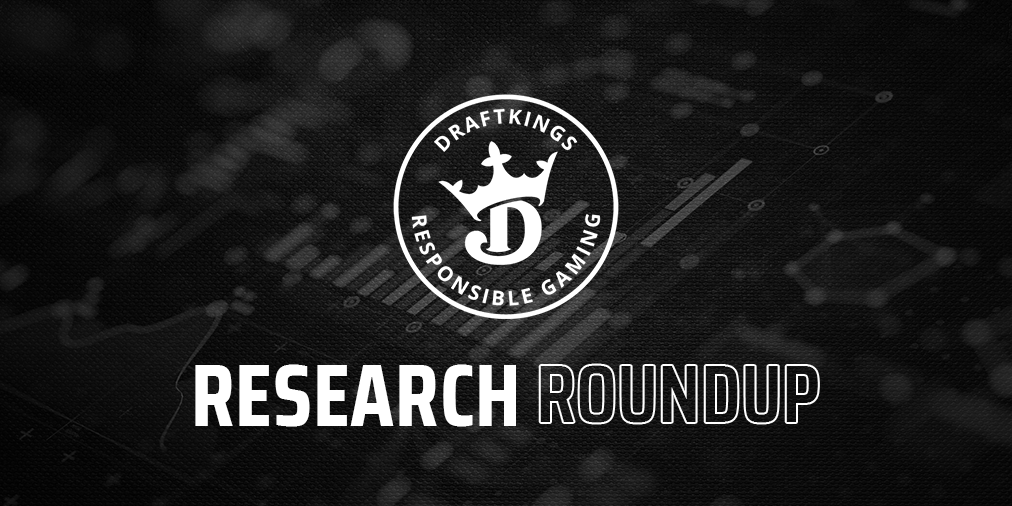 As Americans coast to coast celebrated July 4, our country's independence, and those who serve to protect our freedoms, top of mind for me is how to better understand U.S. veterans' gaming-related activities as distinct from other populations. Through recent research, we are exploring the ways in which gaming operators, as well as the academic and research communities, can better serve this population.
As Senior Responsible Gaming Manager at DraftKings, a large focus of my work is continuously improving the company's responsible gaming training program, with the view that the best-informed staff will translate into the best-informed customers who are then able to play safely and responsibly. Ensuring that the training curriculum is grounded in the latest scientific research is a priority for DraftKings and our consultants at the Harvard Medical School affiliated Cambridge Health Alliance (CHA), Division on Addiction.
I'm proud that as part of the corporate social responsibility program DraftKings S.E.R.V.E.S., DraftKings is supporting the advancement of evidence-based, peer-reviewed research on veterans and responsible gaming. DraftKings announced its financial support of the Kindbridge Research Institute's (KRI) 50x4 Vets Project in December 2021, which allowed KRI to embark on a national study of veterans and responsible gaming.
While there have been some studies in the past specific to this population, in general, there is a significant lack of research in this area – in fact, the namesake of the 50x4 Vets Project refers to the dearth of research in the last fifty years. The 50x4 Vets Project seeks to bridge this research gap and is distinct from existing research in that it is based on an innovative approach: incorporating into the research actual, lived experience of individual veterans who seek inpatient treatment in the U.S. for a gaming-related problem. Without solving for the lack of information about problem gaming among veterans, stakeholders, including operators, are challenged in providing solutions.
Previous research in Massachusetts has indicated that one in five individuals with, or at-risk of, a gaming-related problem are veterans (Freeman, Volberg and Zorn, 2020). This study further observed that veterans who are at-risk for, or have, a gaming-related problem participate in more types of gaming than recreational players, and are more likely to have friends and family involved in gaming. While the research conducted by Freeman and colleagues drew its population source as Massachusetts residents, the DraftKings-backed 50x4 Vets Project plans to base its findings on research in veterans across the United States. We look forward to reviewing KRI's research to better understand how to serve veterans and continue to innovate in responsible gaming.
The 50x4Vets Project seeks to provide a permanent, long-term solution to the lack of research on problem gaming through a multi-pronged approach:
Leveraging Existing Treatment Infrastructure:
KRI has planned partnerships with researchers and clinicians to create multiple research centers that leverage this existing infrastructure. The research centers each receive funding for three years to boost research capabilities while ensuring the highest quality staff and care for patients. Treatment will also be made available to veterans who are unable to seek in-person treatment through KRI's partnership with Kindbridge Inc., a telehealth company comprised of a large network of therapists.
Supporting Multiple Research Centers:
The landscape of treatment for problem gaming among veterans is diverse. By funding multiple research centers, we believe that the researchers can create and test treatment modalities in different settings and share knowledge about what works between the centers, and we believe this collaboration will exponentially increase the speed, quality, and utility of the research being conducted.
Nathan Smith, PhD, Founding Executive Director, KRI, remarked that "teaming up with DraftKings to launch the 50x4 Vets Project, which seeks to improve treatment for veterans, stands to advance the field in multiple ways, including closing the gap in comprehensive research and literature in this area. Our hope is that this work will make a difference in the experience of veterans while building a knowledge base that will make an impact on researchers and advocates across the country."
To learn more about research designed to improve the lives of veterans, please refer to the related DraftKings and Kindbridge Research Institute press release. Further, as part of our commitment at DraftKings to serving veterans, our Tech for Heroes initiative offers veterans and their spouses free training in high tech skills – allowing this population to have access to training in an engaging classroom format that is relevant for individuals that want to know what a career in tech is like, or upskill in their current role. Learn more about Tech for Heroes.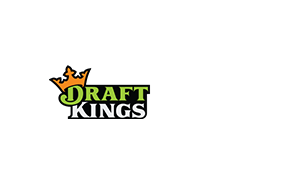 DraftKings
DraftKings
DraftKings Inc. is a digital sports entertainment and gaming company created to fuel the competitive spirit of sports fans with products that range across daily fantasy, regulated gaming and digital media. Headquartered in Boston, and launched in 2012 by Jason Robins, Matt Kalish and Paul Liberman, DraftKings is the only U.S.-based vertically integrated sports betting operator. DraftKings' mission is to make life more exciting by responsibly creating the world's favorite real-money games and betting experiences. DraftKings Sportsbook is live with mobile and/or retail sports betting operations pursuant to regulations in 22 states and in Ontario, Canada. The Company operates iGaming pursuant to regulations in 5 states and in Ontario, Canada under its DraftKings brand and pursuant to regulations in 3 states under its Golden Nugget Online Gaming brand. DraftKings' daily fantasy sports product is available in 44 states, certain Canadian provinces and the United Kingdom. DraftKings is both an official daily fantasy and sports betting partner of the NFL, NHL, PGA TOUR and UFC, as well as an official daily fantasy partner of NASCAR, an official sports betting partner of the NBA and an authorized gaming operator of MLB. Launched in 2021, DraftKings Marketplace is a digital collectibles ecosystem designed for mainstream accessibility that offers curated NFT drops and supports secondary-market transactions. In addition, DraftKings owns and operates Vegas Sports Information Network (VSiN), a multi-platform broadcast and content company. DraftKings is committed to being a responsible steward of this new era in real-money gaming with a Company-wide focus on responsible gaming and corporate social responsibility.
More from DraftKings