Published 07-08-22
Submitted by DOW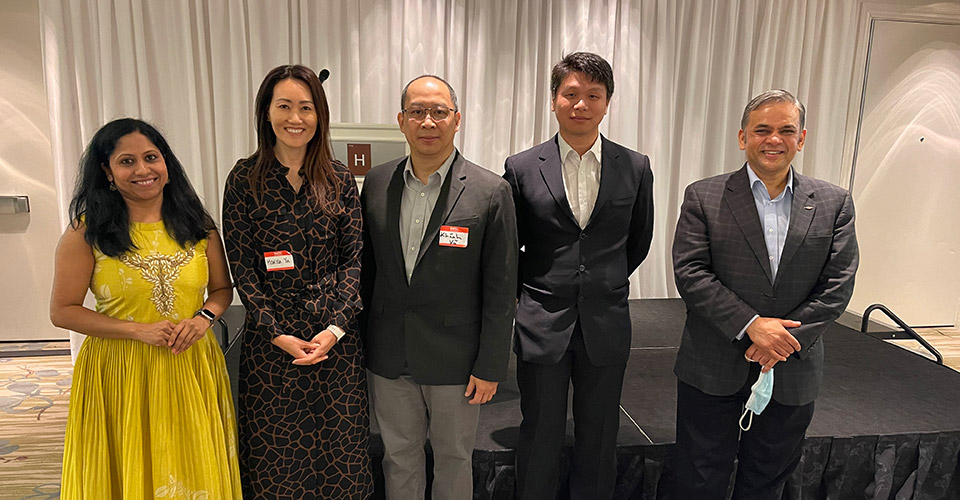 May is Asian American and Pacific Islander Heritage (AAPI) Month and an opportunity to celebrate and reflect on the diverse Asian heritage that can be found across Dow. As we celebrate Dow's 125th anniversary this year, I imagine a better, more equitable future for all. To get there, I really believe that true diversity and inclusion must be cultivated every day. And I'm glad and proud that this has always been and will always be deeply embedded in Dow's culture and practices. But, we can always do more as we face new or changing developments in society.
Through the Asian Diversity Network (ADN), one of 10 Dow Employee Resource Groups, we are continually helping create a culture that fosters inclusion and open-mindedness, give our members a voice to create the change they want to see, and develop new leadership and career skills. Let me share some examples of how we are doing this:
Connecting members of the AAPI community and allies to share challenges, listen, encourage and support each other. AAPI Data's 2022 American Experiences with Discrimination Survey showed that 1 in 6 Asian American adults surveyed said they had experienced a hate crime or hate incident in 2021 or the first three months of 2022. During times of racial injustice, open conversations are some of the most powerful tools to bring people together. That's why ADN hosted "A Day of Understanding," in which nearly 750 ERG participants, including Dow leaders, took part in the conversation around anti-Asian sentiment. The conversation covered topics such as bias, microaggressions and ways to become an effective advocate – providing a safe and brave space for people to share their stories, fears and hopes.
Celebrating and promoting the unique cultures, voices and viewpoints of the AAPI community. By celebrating the traditions of a number of AAPI cultures, we demonstrate that it helps raise the collective literacy of Dow people around the immense diversity of the AAPI community. In 2021, members hosted celebrations around cultural events as diverse as Ramadan, Diwali and the Lunar New Year.
Coaching and counseling members in career development and networking. Although Asian Americans have the highest rate of educational attainment among all demographics in the United States, where Dow is headquartered, and a high rate of employment, Asian Americans make up a comparatively small amount of business leaders. The model minority myth, which paints Asian Americans as silent, diligent and obedient workers, can actively prevent Asian Americans from becoming leaders. To help cultivate career skills and leadership opportunities, ADN launched Champions for Change, a sponsorship program designed to advance the careers of Dow Asian talent. The 18-month, U.S. pilot paired 18 participants with senior-level leaders, or champions, to provide coaching and guidance to overcome systemic and personal barriers and to foster skills for advancement into future leadership roles.
As global chair of ADN, I know first-hand how becoming involved in an ERG can help build confidence and career skills. None of this happened overnight. When I first started my career at Dow, I was an introvert. Through the years, ADN has given me a safe and comfortable place to come out of my shell, network across the company, and practice "soft skills" that didn't always come naturally to me – all skills that are important in my current role as a production leader. The mentorship, the support, the honest conversations – they all contributed to my personal and professional growth. That's something I want to pass along to the next generation of leaders at Dow.
Weber Ng, Dow production leader and global chair of the Asian Diversity Network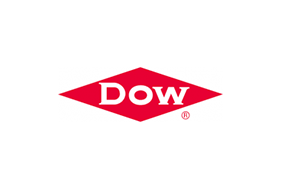 DOW
DOW
Dow (NYSE: DOW) combines global breadth; asset integration and scale; focused innovation and materials science expertise; leading business positions; and environmental, social and governance leadership to achieve profitable growth and help deliver a sustainable future. The Company's ambition is to become the most innovative, customer centric, inclusive and sustainable materials science company in the world. Dow's portfolio of plastics, industrial intermediates, coatings and silicones businesses delivers a broad range of differentiated, science-based products and solutions for its customers in high-growth market segments, such as packaging, infrastructure, mobility and consumer applications. Dow operates manufacturing sites in 31 countries and employs approximately 37,800 people. Dow delivered sales of approximately $57 billion in 2022. References to Dow or the Company mean Dow Inc. and its subsidiaries.  For more information, please visit www.dow.com or follow @DowNewsroom on Twitter.
More from DOW