Published 07-07-22
Submitted by AllianceBernstein
NASHVILLE, Tenn., July 7, 2022 /CSRwire/ - Leading global investment manager AllianceBernstein L.P. ("AB") (NYSE: AB) announced that the firm has established a strategic partnership with Impact Engine, a private equity and venture capital investment firm with a ten-year history of exclusively investing with an impact lens.
The new partnership will enhance impact investment offerings for the AB's private wealth business, Bernstein Private Wealth Management. The partnership will specifically focus on purpose-driven investments to further environmental sustainability, economic opportunity, and health equity across venture capital, growth equity and buyout managers.
"This differentiated and exciting partnership with Impact Engine will enable Bernstein Private Wealth to provide access to innovative impact-driven private companies, something a growing roster of our clients is seeking, and we could not provide without this partnership," said Beata Kirr, Co- Head of Investment Strategies at Bernstein Private Wealth Management. "After searching for the right partner to grow with in this space, we are looking forward to syncing up with the team at Impact Engine to generate attractive returns for our clients through investments that can also make a real, positive impact in the world."
Founded in 2012 with the goal of demonstrating the power of generating financial returns while driving positive impact outcomes, the Chicago-based, women-owned and led firm has invested across venture capital and private equity, and into both direct company investments and funds. Impact Engine is also recognized as an educator and field builder in the impact investing industry.
"We are excited to partner with Bernstein Private Wealth Management to offer a private market impact investment solution," said Priya Parrish, Partner & Chief Investment Officer of Impact Engine. "This strategic relationship supports our mission as a Public Benefit Corporation to engage more investors, entrepreneurs, and advisors in a market where financial returns are linked to positive social impacts, and it will also contribute to the growth and diversification of the impact investing industry."
"Over the last year, our firm's Portfolios with Purpose AUM was $29 billion, which was up 37 percent year-over-year," said AB's Chief Responsibility Officer Michelle Dunstan. "This significant growth represents a strong desire from our clients to have their investments generate positive, tangible change in addition to financial returns. Our firm recognizes that making an impact through investments cannot be done alone; this partnership with Impact Engine reflects our global focus on creating a better future while generating the financial outcomes our clients desire."

About AllianceBernstein
AllianceBernstein is a leading global investment management firm that offers high-quality research and diversified investment services to institutional investors, individuals, and private wealth clients in major world markets. As of May 2022, AllianceBernstein had $687B in assets under management. Additional information about AB may be found on our website, www.alliancebernstein.com.
About Impact Engine
Impact Engine is a women-owned and led, Chicago-based venture capital and private equity firm investing exclusively in funds and companies driving positive impact in economic
opportunity, environmental sustainability, and health equity. Additional information about Impact Engine may be found at www.theimpactengine.com.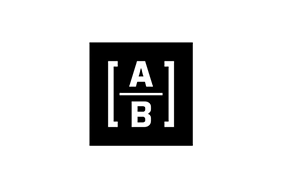 AllianceBernstein
AllianceBernstein
AllianceBernstein (AB) is a leading global investment management firm that offers high-quality research and diversified investment services to institutional investors, individuals, and private wealth clients in major world markets. We believe corporate responsibility, responsible investing and stewardship are intertwined. To be effective stewards of our clients' assets, we strive to invest responsibly—assessing, engaging on and integrating material issues, including environmental, social and governance (ESG), and climate change considerations in most of our actively managed strategies. We also believe that being a responsible firm allows us to be more responsible investors. Our stewardship practices, investment strategy and decision-making are guided by our purpose, mission and values.
Our purpose—pursue insight that unlocks opportunity—inspires our firm to act responsibly. While opportunity means something different to each of our stakeholders; it always means considering the unique goals of each stakeholder that go beyond the desire for financial returns. AB's mission is to help our clients define and achieve their investment goals, explicitly stating what we do each day to unlock opportunity for our clients. We became a signatory to the Principles for Responsible Investment (PRI) in 2011. This formalized our commitment to identify responsible ways to unlock opportunities for our clients through ESG integration in most of our actively managed equity and fixed-income client accounts, funds and strategies.
Because we are an active manager, our differentiated insights drive our ability to deliver alpha and design innovative investment solutions. ESG and climate issues are key elements in forming insights and in presenting potential risks and opportunities that can have an impact on the performance of the companies and issuers that we invest in and the portfolios that we build.
Our values provide a framework for the behaviors and actions that deliver on our purpose and mission. Values align our actions. Each value emerges from the firm's collective character—yet is also aspirational. Each value challenges us to become a more responsible version of AB.
Invest in One Another means that we have a strong organizational culture where diversity is celebrated and mentorship is critical to our success. When we invest in one another, we empower our employees to reach their potential, so that they can help our clients realize theirs. This enables us to partner with clients to design and deliver improved investment outcomes.
Strive for Distinctive Knowledge means that we collaboratively identify creative solutions to clients' economic, ESG and climate- related investment challenges through our expertise in a wide range of investment disciplines, close collaboration among our investment experts and creative solutions.
Speak with Courage and Conviction informs how we engage our AB colleagues and issuers. We seek to learn from other parts of our business to strengthen our own views. And we engage issuers for insight and action by sharing ideas and best practices.
Act with Integrity—Always is the bedrock of our relationships and has specific meaning for our business. Unlike many other asset managers, we're singularly focused on providing asset management and research to our clients. We don't engage in activities that could be distracting, or create conflicts—such as investment banking, insurance writing, commercial banking or proprietary trading for our own account. We are unconflicted and fully accountable.
As of December 31, 2022, AB had $646B in assets under management, $445B of which were ESG-integrated. Additional information about AB may be found on our website, www.alliancebernstein.com.
More from AllianceBernstein