Published 07-07-22
Submitted by Duke Energy

Along with Juneteenth picnics, parades and other celebrations, museums around the country are taking the opportunity to educate and inspire people about freedom and justice.
The Harvey B. Gantt Center for African-American Arts + Culture in Charlotte joins another museum in Duke Energy's service area – the Underground Railroad Freedom Center in Cincinnati – and other institutions to commemorate Juneteenth through BLKFREEDOM.org and the second annual Virtual Juneteenth celebration.
These institutions have each produced short films interpreting the meaning of "We the People," from the preamble to the U.S. Constitution.
In We the People, each museum chose a theme for their film. The Freedom Center selected "Persevere" as its theme. The Gantt Center partnered with South Carolina-based visual artist Frankie Zombie to produce a film around the theme of "Create," which shows how the process of creating art represents freedom for him and opportunity for all people.
Juneteenth takes its name from the date in summer of 1865 (June 19) when Union Gen. Gordon Granger arrived in Galveston, Texas, and informed the state's 250,000 black slaves they were free. It was 2½ years after President Abraham Lincoln signed the Emancipation Proclamation freeing slaves held in the Confederate states and two months after Gen. Robert E. Lee's surrender to Gen. Ulysses S. Grant ended the Civil War.
Juneteenth was initially recognized in Texas. "Freedom Day" became a federal holiday in 2021.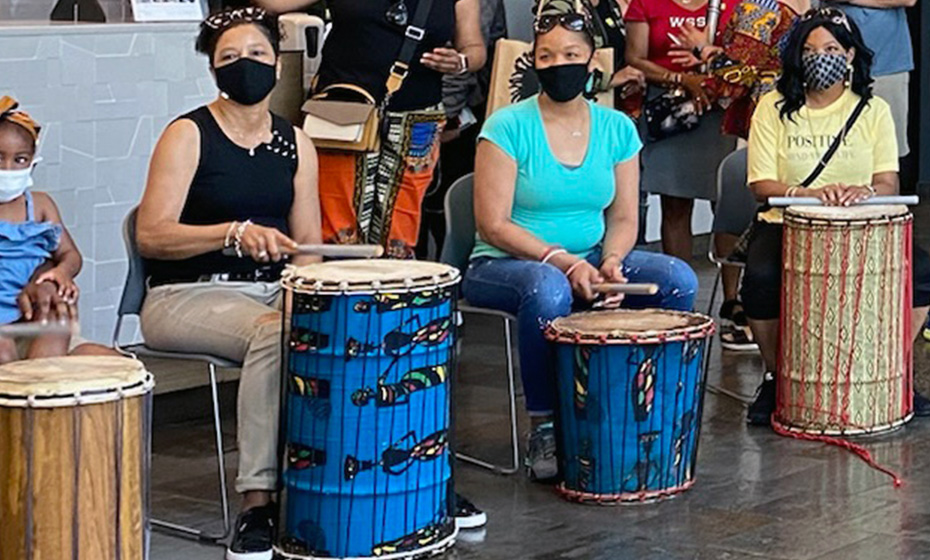 "Engaging communities around Juneteenth is important part of American history and American culture," said Afeni Grace, educational initiatives and public programs manager at the Gantt Center.
"The holiday is a symbol of freedom, liberty and justice, which are all at the foundation of American ideals. It is beautiful example of celebrating that and remembering that what true freedom is."
Duke Energy's employee resource group, Advocates for African Americans, encourages teammates to attend events in their area to participate. Chief Diversity and Inclusion Officer Cameron McDonald said: "As a company, our vision is to create a culture of inclusion and belonging. We believe it's important to support our local communities, and our employee resource groups play a big role in connecting and reflecting the communities we serve."
Grace said the lessons from Juneteenth are as still important today.
"The current issues we see in our communities with social justice are rooted in this history," said Grace. "Juneteenth allows us as an American people to reflect on what freedom truly is and how freedom is not simply reserved for a certain type or class of people – but for all of us."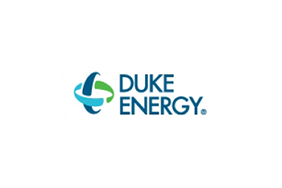 Duke Energy
Duke Energy
Duke Energy (NYSE: DUK), a Fortune 150 company headquartered in Charlotte, N.C., is one of the largest energy holding companies in the U.S. It employs 30,000 people and has an electric generating capacity of 51,000 megawatts through its regulated utilities and 3,000 megawatts through its nonregulated Duke Energy Renewables unit.
Duke Energy is transforming its customers' experience, modernizing the energy grid, generating cleaner energy and expanding natural gas infrastructure to create a smarter energy future for the people and communities it serves. The Electric Utilities and Infrastructure unit's regulated utilities serve approximately 7.7 million retail electric customers in six states – North Carolina, South Carolina, Florida, Indiana, Ohio and Kentucky. The Gas Utilities and Infrastructure unit distributes natural gas to more than 1.6 million customers in five states – North Carolina, South Carolina, Tennessee, Ohio and Kentucky. The Duke Energy Renewables unit operates wind and solar generation facilities across the U.S., as well as energy storage and microgrid projects.
Duke Energy was named to Fortune's 2019 "World's Most Admired Companies" list and Forbes' 2019 "America's Best Employers" list. More information about the company is available at duke-energy.com. The Duke Energy News Center contains news releases, fact sheets, photos, videos and other materials. Duke Energy's illumination features stories about people, innovations, community topics and environmental issues. 
More from Duke Energy