Published 07-05-22
Submitted by The Hershey Company

Bethany Fitzgerald, Director, Responsible Sourcing & Katie Morison, Manager, Responsible Sourcing
Key Takeaways:
Our newly launched ESG (environmental, social and governance) Report states, for the first time, our current numbers and goals to increase supplier diversity.
By 2030, we are seeking to quadruple our spend with diverse suppliers, reaching $400 million.
By making it a priority to partner with businesses owned by people of color, women, veterans, LGBTQ+ and people living with a disability, we are striving to better reflect our consumers and build a better enterprise for all.
At Hershey, we believe that when our team and our external partners reflect the makeup of our consumers, everybody benefits. This is more than a business imperative. It's a mandate from President and CEO Michele Buck, and it's shaping the work across the entire Hershey organization, including our Supplier Diversity Program.
In Hershey's newly launched 2021 ESG Report, we've made a formal commitment to quadruple our current spend with diverse suppliers by 2030. In 2021, we spent $92 million with 139 diverse suppliers, including businesses owned by people of color, women, veterans, LGBTQ+ and people living with a disability. We are committed to spending $400 million with diverse supplier partners by 2030.
Supplier diversity is a critical component of our holistic diversity, equity and inclusion (DEI) strategy, The Pathways Project, which launched in 2020 after we set ambitious goals to create a more diverse and inclusive business. By publishing this supplier diversity goal for the first time, we're committing to transparency and to holding ourselves accountable to make a greater impact.
Here are the steps we're taking to accomplish this goal:
We're making the most of technology. In 2021, we brought in a new data partner to strengthen our systems for tracking diverse supplier spend and provide us with an improved tool to identify and vet new diverse suppliers.
We're networking and learning from others. We joined two groups — the National Minority Supplier Development Council and the Women's Business Enterprise Center East — in order to learn and grow, while also tapping into their diverse supplier networks and supporting their development of diverse businesses.
We're enlisting diversity champions across our organization. To amplify our message internally, we engaged all executive officers and their teams in 2021. Each business group nominated supplier diversity champions, who work with procurement to spearhead these efforts.
We're educating our teams. In 2022, we'll be launching a new e-learning course on supplier diversity so that all employees understand their role in our supplier diversity commitments. The program will highlight the importance of supplier diversity and share actionable steps for team members across the organization.
We're sharing our expectations with suppliers. We are seeking to increase diversity in both the first and second tiers of our supply chain, that is, with the suppliers with whom we directly conduct business (Tier 1) as well as vendors who support our direct suppliers (Tier 2). We want our Tier 1 suppliers to embrace our diversity goals, so we've enhanced our supplier diversity language in contracts to support an expansion of our Tier 2 program in 2022 — thus creating change beyond our walls and throughout our value chain.
Improving supplier diversity has been a goal for Hershey since the early 2000s, when the company first established a formal supplier diversity program. We've set ambitious goals throughout the years, and in 2020, we achieved our best supplier diversity performance to date.
Still, we know we can do better. Based on our own benchmarking, our 2020 performance was about average when compared with other similar businesses. Still, it lagged behind the CPG industry at large, if you include restaurants and retailers. If we can reach our 2030 goal of $400 million in diverse supplier spending, we hope to measure at the center or even at the front of the industry at large.
These kinds of initiatives aren't easy at any time — it takes times to identify, evaluate and onboard new vendors. But right now, with ongoing supply chain disruptions amid high demand for our products, there's an added risk in switching to new vendors. We understand that a push for supplier diversity, like other ESG initiatives, can easily fall to the back burner at times like these. However, we are fully committed to continuous improvement and achieving all of our ESG goals.
By increasing the representation of diverse suppliers, we have the opportunity to empower businesses and lift up families and even communities that have too often been left out of the conversations and contracts. We believe that when we can support a more inclusive economy, we're building a stronger business that truly delivers for all of our stakeholders. And there's never been a better time for that.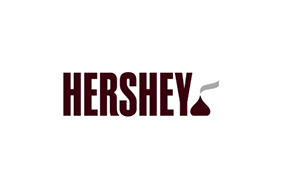 The Hershey Company
The Hershey Company
The Hershey Company is headquartered in Hershey, Pa., and is an industry-leading snacks company known for bringing goodness to the world through its iconic brands, remarkable people and enduring commitment to help children succeed. Hershey has approximately 19,700 employees around the world who work every day to deliver delicious, quality products. The company has more than 100 brand names in approximately 80 countries around the world that drive more than $10 billion in annual revenues, including such iconic brand names as Hershey's, Reese's, Kit Kat®️, Jolly Rancher and Ice Breakers, and fast-growing salty snacks including SkinnyPop, Pirate's Booty and Dot's Pretzels.
For more than 125 years, Hershey has been committed to operating fairly, ethically and sustainably. Hershey founder, Milton S. Hershey, established The Hershey Chocolate Company in 1894 and created Milton Hershey School in 1909 which offers a cost-free education to students of need. The Hershey Company's growth and success over the years has directly benefited the students of the Milton Hershey School as well as children across the United States and around the world through the company's philanthropic partnerships focused on helping children succeed.
To learn more about Hershey visit www.thehersheycompany.com.
More from The Hershey Company