Published 07-07-22
Submitted by 3BL Media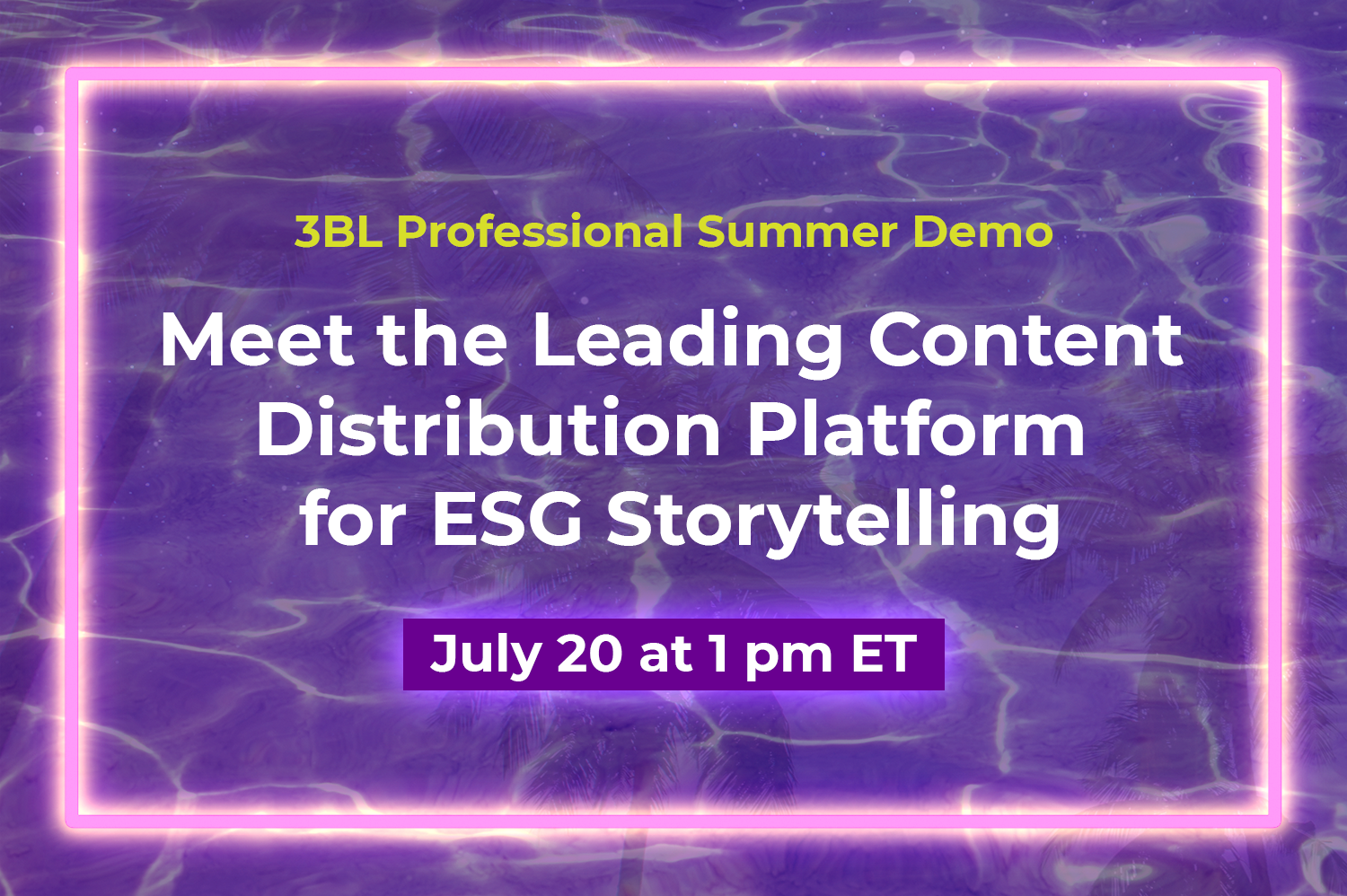 Your company has a story to tell about your environmental, social and governance (ESG) initiatives. Creating compelling content is important — but that's only one part of the equation. To truly maximize your company's ESG initiatives, you need to ensure your content is reaching the right audiences.
3BL Professional can help with that. Our flagship distribution platform provides targeted distribution of your ESG news and stories to a global audience of investors, mainstream media, consumers, employees, ratings & rankings agencies and more key stakeholders.
With our platform, you can tell your story the way you want, whether that be through press releases, blogs, photos, videos, infographics or another medium. Plus, a subscription to our platform provides you with unlimited distribution, so you can share as often as you'd like, at no extra cost.
These benefits are just the start. To learn more about how we can help you maximize the ROI of your ESG communications, join our team on July 20 at 1 p.m. ET. In this overview of 3BL Professional, you'll learn how to:
Seamlessly reach stakeholders across mainstream media sites, ESG-focused affiliate websites, social media and newsletter distribution.

Target your messaging to investors, journalists, executives and more.

Track and assess your content's performance with advanced analytics and benchmarking tools.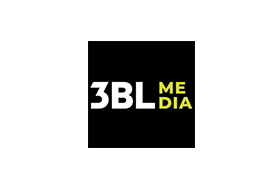 3BL Media
3BL Media
3BL Media is the world's leading communications partner for purpose-driven organizations. Through content distribution, multi-media promotion and hands-on learning experiences, we connect organizations to an unrivaled network of sustainability professionals, journalists, bloggers, investors, academics, policymakers and influencers who are passionate about engaging on topics like education, environment, community involvement, supply chain and circular economy, volunteering and the Sustainable Development Goals.
More from 3BL Media