Published 07-05-22
Submitted by Yum China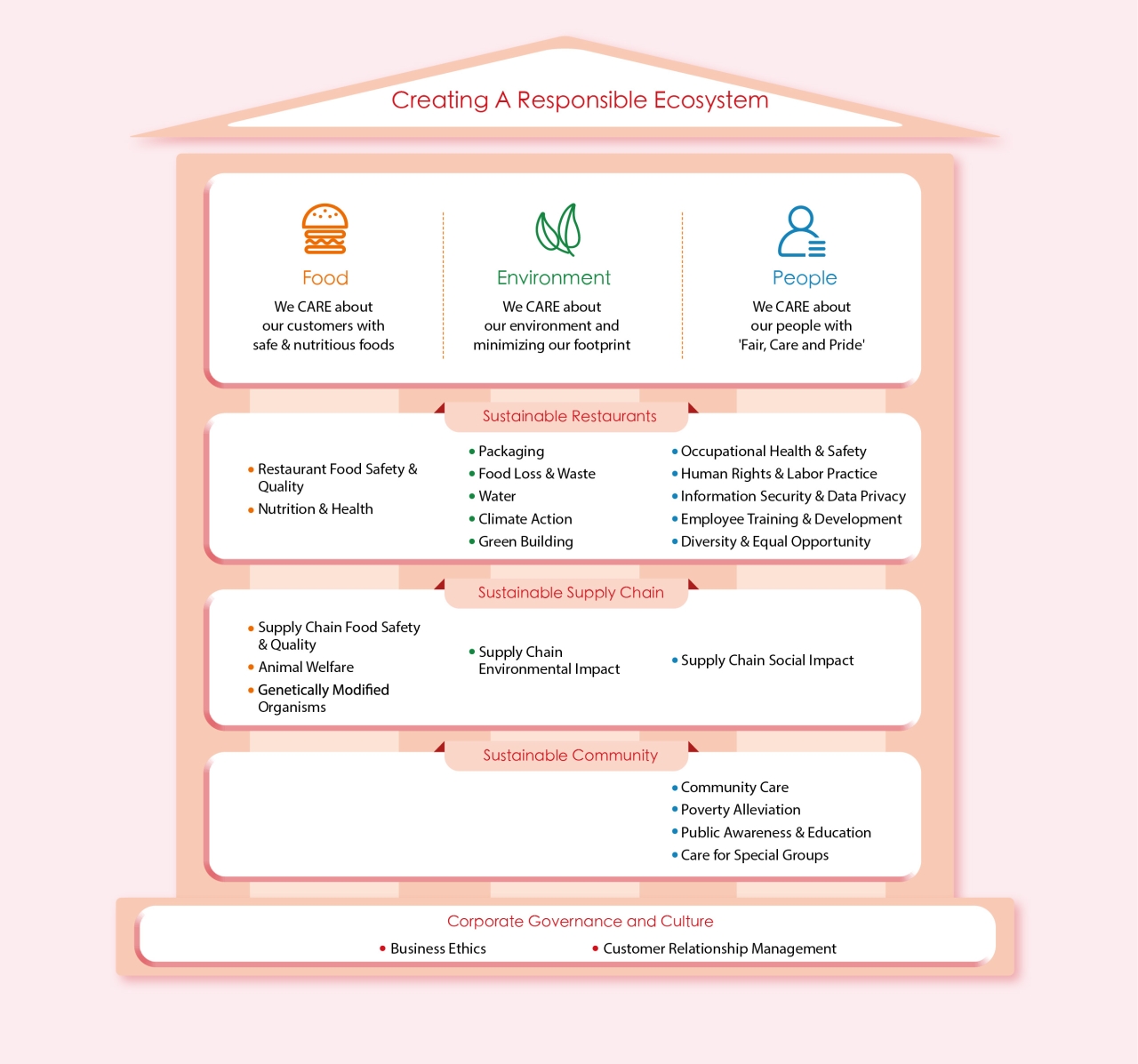 As the largest restaurant company in China, Yum China knows that its operations have a substantial economic, social, and environmental impact. It attaches great importance to corporate social responsibility and sustainable development and strives to reduce its environmental impact. The company has incorporated principles of sustainability across its operations and is actively doing its part to address pressing global challenges, such as climate change, plastic pollution, and food safety. At the same time, the company remains dedicated to providing its customers with safe and nutritious food while giving back to the community. Yum China's contributions toward a sustainable ecosystem are reflected in the commitments and initiatives within its three strategic pillars of Food, Environment, and People.
Yum China has an established governance mechanism for corporate sustainability stretching from the Board of Directors to Operational Teams. For instance, its Food Safety and Sustainability Committee assists the Board in its oversight of sustainability practices, including environmental protection, supply chain, and food quality. At the management level, the Sustainability Committee is responsible for evaluating risks and monitoring the implementation of key initiatives. The Sustainability Committee members meet quarterly to track the implementation of material topics and develop risk management strategies and measures. Yum China's Sustainability Task Force effectively assists the Sustainability Committee in monitoring current and emerging climate-related regulations, developing sustainability action plans, and promoting the implementation of key sustainability initiatives. Finally, Yum China's Operations Teams are responsible for implementing projects and initiatives which support the company's sustainability strategy by fostering the development of sustainable restaurants, supply chains, and communities.
In addition to its Sustainability Management Structure, stakeholder engagement is essential to Yum China's timely adoption of constructive suggestions and prioritization of critical issues. Yum China engages with different stakeholders and incorporates their feedback into the future direction of the company's sustainability efforts, constituting an important part of its materiality assessment. This assessment is Yum China's principal tool for sustainability disclosure. Every year, Yum China aligns its material issues with its stakeholders' concerns through a meticulous, multiple-step process.
Yum China's sustainability strategy is focused on "creating a responsible ecosystem" and is fully integrated into the company's long-term business growth plan. In the words of Yum China's CEO Joey Wat, "we will continue to make meaningful progress toward a more sustainable future."
To learn more about Yum China's commitment to sustainability and progress towards its sustainability goals download Yum China's 2021 Sustainabiluty report here.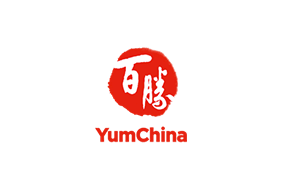 Yum China
Yum China
About Yum China Holdings, Inc.
Yum China Holdings, Inc. is a licensee of Yum! Brands in mainland China. It has exclusive rights in mainland China to KFC, China's leading quick-service restaurant brand, Pizza Hut, the leading casual dining restaurant brand in China, and Taco Bell, a California-based restaurant chain serving innovative Mexican-inspired food. Yum China also owns the Little Sheep, Huang Ji Huang, East Dawning and COFFii & JOY concepts outright. In addition, Yum China has partnered with Lavazza to explore and develop the Lavazza coffee shop concept in China. The Company had over 12,000 restaurants in over 1,700 cities at the end of February 2022.
In 2021, Yum China ranked # 363 on the Fortune 500 list and was named to TIME100 Most Influential Companies list. Yum China has also been selected as member of both Dow Jones Sustainability Indices (DJSI): World Index and Emerging Market Index. In 2022, the Company was named to the Bloomberg Gender-Equality Index and was certified as a Top Employer 2022 in China by the Top Employers Institute, both for the fourth consecutive year. For more information, please visit http://ir.yumchina.com.
More from Yum China