Published 07-01-22
Submitted by Workiva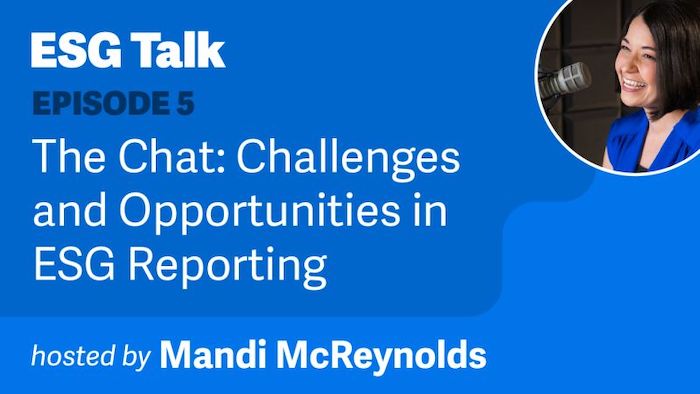 Originally published on Workiva
ESG Talk: Challenges and Opportunities in ESG Reporting
Welcome to The Chat. To help us keep up with the fast pace of ESG news, research, and authors, we're having quick 5-10 minute coversations about hot topics and giving you information to make practical simple decisions for your business.
Today we're chatting about the Workiva ESG Reporting Global Insights 2022 report that was just released. We dive into the survey results and share how 1,300 ESG practitioners are tackling the challenges and opportunities around ESG reporting.
Findings show 72% of senior decision makers say they lack confidence in the ESG data currently being reported to their stakeholders. This may at first seem concerning, but the findings also revealed that the continued commitment to ESG transparency has already translated into positive business outcomes, including recruitment, cost savings, investor/stakeholder engagement, and risk reduction.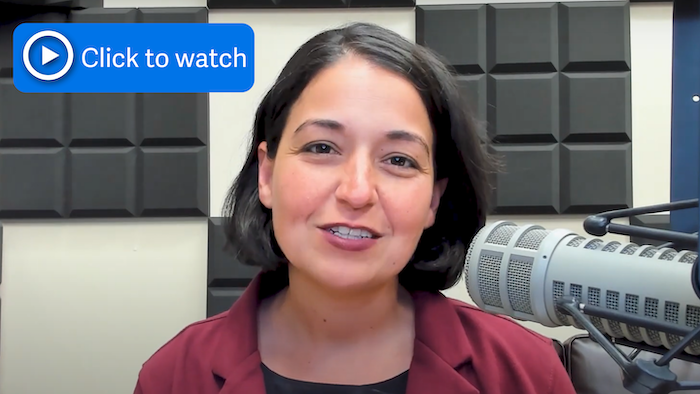 Every month, ESG Talk, hosted by Mandi McReynolds, holds candid conversations with Environment, Social, and Governance leaders on how to transform complex ESG topics into simple and practical opportunities for both business and society.
A bit more about the host–Mandi McReynolds is an award-winning author and practitioner-scholar with 15+ years of leadership experience building corporate responsibility and ESG divisions across four different industries. Currently, serving as the Head of Global ESG at Workiva, Mandi helps companies and executives around the globe drive business value and societal impact through transparency, accountability, and innovation.
Join ESG Talk with host Mandi McReynolds for the latest ESG trends, topics, and tips. Together we will transform complex ESG topics into simple and practical opportunities for both business and society. Let's talk.
Click here to listen to the fifth episode of ESG Talk and Subscribe to ESG Talk wherever you get your podcasts.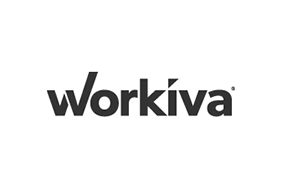 Workiva
Workiva
Workiva Inc. (NYSE:WK) is on a mission to power transparent reporting for a better world. We build and deliver the world's leading regulatory, financial and ESG reporting solutions to meet stakeholder demands for action, transparency, and disclosure of financial and non-financial data. Our cloud-based platform simplifies the most complex reporting and disclosure challenges by streamlining processes, connecting data and teams, and ensuring consistency. Learn more at workiva.com.
More from Workiva