Published 06-30-22
Submitted by Hormel Foods Corporation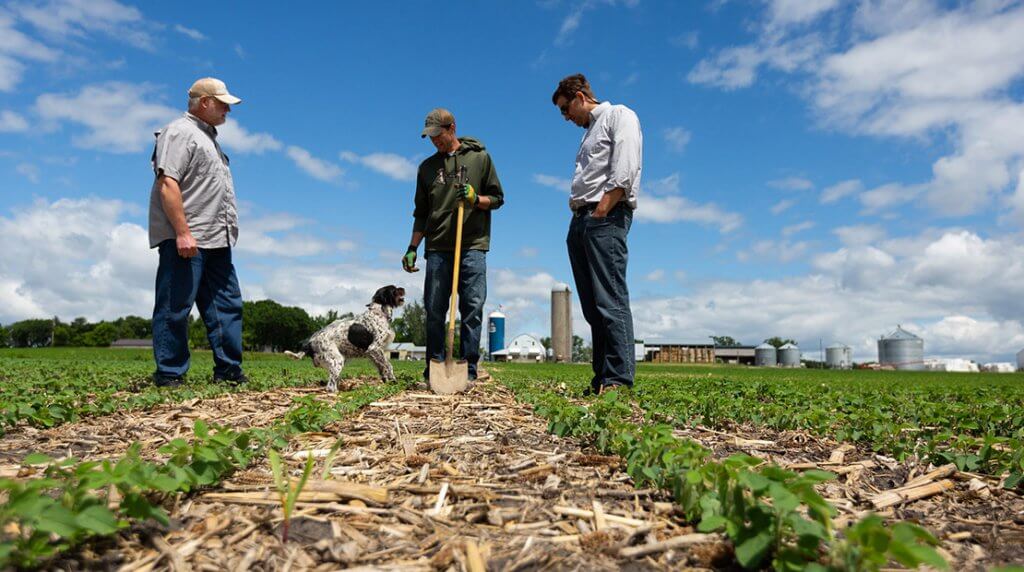 MINNEAPOLIS, June 30, 2022 /CSRwire/ - Hormel Foods, and Target along with MBOLD, a coalition of Minnesota-based food and agriculture business leaders and innovators, have joined forces to support an innovative agriculture pilot project. The project will focus on advances in soil health practices to improve water and air quality, sequester greenhouse gasses and increase farmland profitability. MBOLD served as the catalyst to bring the organizations together.
Collectively, Hormel Foods and Target will provide $1.7 million for farmers to participate in the pilot and adopt practices such as cover cropping, reduced tillage and nutrient management. The goal is to enroll up to 50,000 acres.
The pilot is part of the Ecosystem Services Market Consortium's (ESMC) effort to launch a nationwide marketplace for agricultural carbon and water credits in 2022. Led by The Nature Conservancy (TNC), the Minnesota pilot is actively signing up farmers on a first-come, first-served basis. The program builds engagement with prospective purchasers of carbon and water credits to measure and demonstrate the impact of soil health practices on water, air and carbon sequestration.
"We will show how farmers, food companies and consumers can advance regenerative farming practices in a quantifiable and economical way," said Leif Fixen, agriculture strategy manager for TNC in Minnesota. "There is increased demand across the supply chain for soil health practices as these changes are required to sustain our ag economy and environment into the future."
Programs that make soil health practices more financially accessible to farmers are especially important as food systems across the globe become increasingly stressed. Widespread adoption of practices like edge-of-field, reduced tillage and cover crops has the potential to significantly improve air and water quality, carbon sequestration and, importantly, farm profitability.
The investments from Hormel Foods, the lead sponsor, and Target, a participating sponsor, will demonstrate how companies with shared supply chains can team up to accelerate the adoption of soil health practices. This benefits agricultural producers who want to make their operation more economically and environmentally sustainable as the corporate buyers source products from improved climate change practices.
"Hormel Foods is eager to support and engage with growers to accelerate the adoption of regenerative agriculture practices and help strengthen Minnesota's economy, environment and quality of life," said Mark Coffey, group vice president of supply chain for Hormel Foods. "We are committed to protecting water quality, reducing water use and improving our renewable energy sources, as we recognize the importance of these actions in helping to mitigate climate change."
According to a report from TNC, Minnesota's farms have the potential to sequester as much as 10.5 million metric tons of CO2e per year — the equivalent of taking more than two million cars off the road. That presents a big opportunity for both producers and credit buyers just in Minnesota.
As an ecosystem service market program, as opposed to strictly a carbon market, this effort also has the potential to improve the health of Minnesota's rivers, lakes and streams. For example, cover crops have the potential to improve a farm's water storage potential while reducing erosion and nutrient runoff — yet currently, only four percent of Minnesota farms are using them. This investment can help change that.
Bold commitments by industry leaders like Hormel Foods and Target are important for innovation in Minnesota's agricultural sector. With more than half of the state's lands in agricultural production and an annual economic impact of more than $112 billion, Minnesota's farmers and ranchers are well-positioned to lead in markets focused on environmental sustainability.
"MBOLD helped unite participants across multiple sectors behind this important investment. By partnering across the value chain from grower to food company to retailer, we can support agricultural innovations that work for farmers, businesses and our environment," said JoAnne Berkenkamp, managing director of the MBOLD coalition. "It's a great example of how Minnesota leaders are working together to tackle major challenges facing food and agriculture."
Other funding partners in the Minnesota pilot, which was launched by ESMC and The Nature Conservancy in 2020, include the Natural Resources Conservation Service, Minnesota Department of Agriculture, and several other ag and conservation-focused organizations. The pilot provides a unique and low-risk pathway for farmers to explore carbon and other ecosystem service market payments as they implement new soil health practices. Trusted farm advisors, agronomists and conservation planners are actively assisting producers with enrollment in the program, as well as providing connection to resources and technical assistance. Interested farmers can visit acresforwater.com/ESMC to learn more and get connected with an enrollment specialist.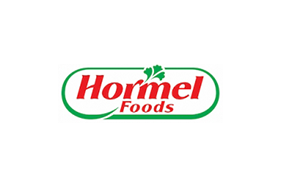 Hormel Foods Corporation
Hormel Foods Corporation
About Hormel Foods – Inspired People. Inspired Food.™
Hormel Foods Corporation, based in Austin, Minn., is a global branded food company with over $9 billion in annual revenue across 75 countries worldwide. Its brands include SKIPPY®, SPAM®, Hormel® Natural Choice®, Applegate®, Justin's®, Wholly Guacamole®, Hormel® Black Label® and more than 30 other beloved brands. The company is a member of the S&P 500 Index and the S&P 500 Dividend Aristocrats, was named one of "The 100 Best Corporate Citizens" by Corporate Responsibility Magazine for the ninth year in a row, and has received numerous other awards and accolades for its corporate responsibility and community service efforts. In 2016, the company celebrated its 125th anniversary and announced its new vision for the future - Inspired People. Inspired Food.™ - focusing on its legacy of innovation. For more information, visit www.hormelfoods.com and https://csr.hormelfoods.com/.
More from Hormel Foods Corporation