Published 06-29-22
Submitted by GoDaddy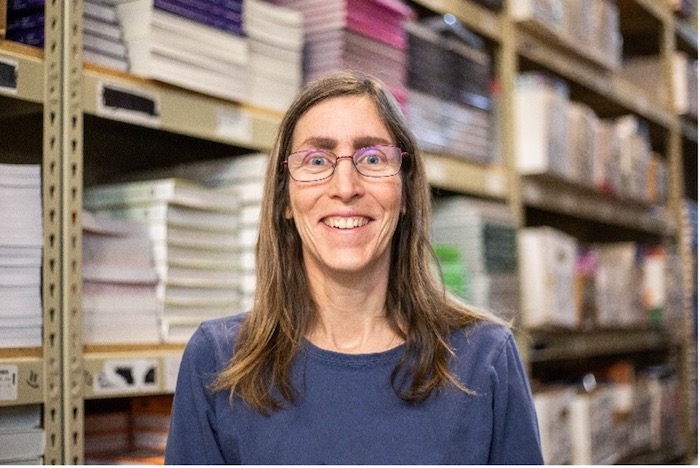 Empower by GoDaddy equips entrepreneurs in underserved communities with training, tools and peer networks to accelerate their journeys. Entrepreneurs receive customized training, work one-on-one with GoDaddy volunteer coaches and local mentors, and gain access to wraparound services, in-kind products and networks boosting their small businesses success and strengthening their digital presence.
To date, Empower by GoDaddy has assisted 5,000 entrepreneurs across the globe and aims to support 10,000 by the end of 2022. One such entrepreneur is Tempe, Arizona-based Susan Walker, founder of Walker Bookstore. Since 2005, Walker Bookstore has provided quality books to schools, teachers, students and parents around the world. The company distributes online but also directly to local schools, with contracts to sell and purchase new and used books nationwide.
Originally from Las Vegas, Susan never thought she would own her own business, but when a health condition resulted in her having to work from home on a regular basis, she was forced to think creatively about her next career move. Susan's initial goal was to make an extra $100 a month, so she and her husband began selling books out of their garage. Eventually, what started as a side-hustle turned into Susan's full-time job. Today, Walker Bookstore is well-known across the Tempe community.
Susan applied and joined Empower at the height of the pandemic, when schools pivoted to online learning and challenged the very core of her business. Her connection to Empower was made through her involvement with the Better Business Bureau Serving the Pacific Southwest (BBB). GoDaddy partners with organizations locally, like the BBB, to better meet the needs of each unique community.
"When the pandemic hit, I felt like I needed the extra motivation to help me keep rocking," Susan shared. "We were dealing with a lot and the whole market was in crisis. We were trying to expand our direct sales, but everyone was so hard to reach. I remember wanting something to ground me and keep me focused on the more important things we could do to continue growing our business... something to connect me locally."
She continued, "We were in the process of refocusing our website and updating our marketing efforts. Empower by GoDaddy really helped me to pinpoint our key messaging and develop a good handle on how to target the people we most wanted to do business with, especially during a time when there was so much uncertainty."
Susan explains that her involvement with the BBB and Empower has been good for business. In addition to remaining connected to the local community – where she often hires Arizona State University students seasonally – the bookstore has earned several community awards and recognitions. Most recently, Walker Bookstore was honored with a Success Award from the Arizona Small Business Association. The company was also selected as a finalist for both the Tempe Chamber of Commerce's Business Excellent Awards and BBB Torch Awards for Ethics.
"What makes Empower unique is the variety of businesses that participate in the program," said Susan. "From side-hustles to fully established businesses and everything in between, I saw how GoDaddy could provide a meaningful program to entrepreneurs at all stages of business. It was a time for me to both learn and reflect on the opportunities around me."
Empower by GoDaddy is celebrating five years of supporting entrepreneurs in local communities across the globe. Learn more about the program and Susan's story here: https://yourvalley.net/tempe-independent/stories/godaddy-program-empowers-small-businesses,307438
Empower by GoDaddy Spotlight Series: By partnering with diverse local nonprofits around the world, Empower by GoDaddy aims to reach those who haven't otherwise had access by offering skills training, resources, and mentoring to help accelerate their business journeys. This article is part of the Empower by GoDaddy spotlight series that shines a light on the individuals who make this unique initiative possible.   
Learn more about Empower by GoDaddy here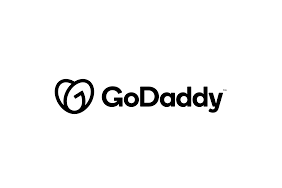 GoDaddy
GoDaddy
GoDaddy is empowering everyday entrepreneurs around the world by providing all of the help and tools to succeed online. GoDaddy is the place people come to name their idea, build a professional website, attract customers, sell their products and services, and manage their work. Our mission is to give our customers the tools, insights and the people to transform their ideas and personal initiative into success. To learn more about the company, visit www.GoDaddy.com.
GoDaddy focuses on making opportunity more inclusive for all in the communities where we work, live and play across the globe. We rally behind inclusive entrepreneurship and other critical local needs that empower people to succeed through philanthropic and in-kind donations, volunteerism, strategic partnerships and advocacy.
Empower by GoDaddy is GoDaddy's global community and philanthropic program equipping entrepreneurs in underserved communities with training, tools and peer networks to accelerate their journeys. GoDaddy rallies behind entrepreneurs in underserved communities by building their confidence and skills to strengthen their small business' digital presence.  Entrepreneurs engage in customized learning experiences, work 1-1 with GoDaddy volunteer coaches and local mentors, and gain access to wrap-around services, in-kind products and networks boosting their small businesses success.
More from GoDaddy