Published 06-29-22
Submitted by Keysight Technologies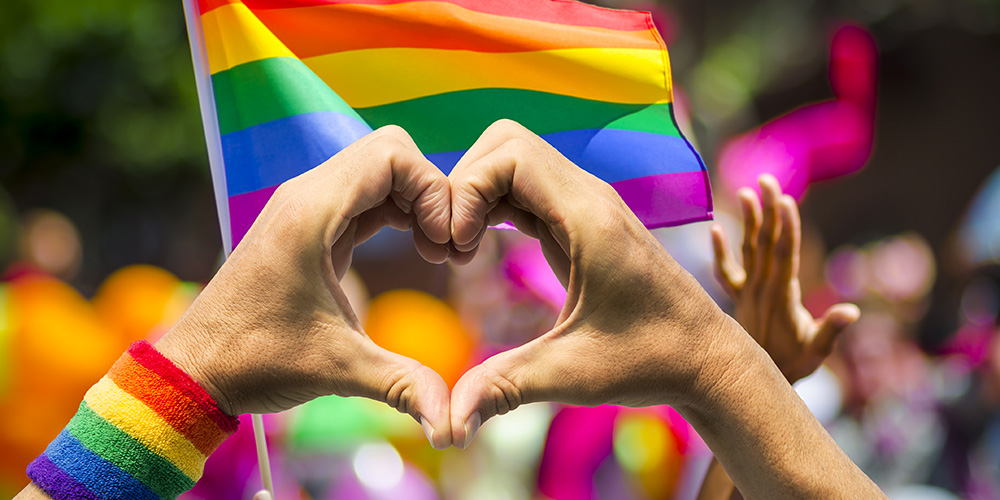 June is Pride month, and as the sponsor of Keysight's LGBTQA+ employee networking group (our employee network group for Lesbian, Gay, Bisexual, Transgender, Queer, Allies, and more), I couldn't be prouder of the amazing contributions our people are making to their local LGBTQA+ communities and causes around the world. I'm inspired by their sensitivity, creativity, and initiative in finding ways to use their strengths to serve others.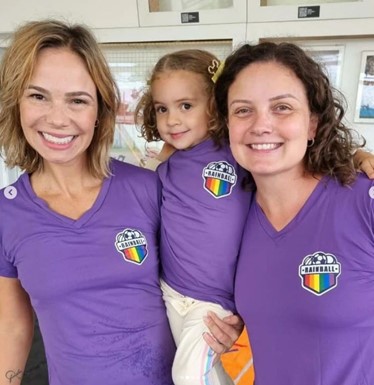 Changing one system from within
Jack Clews is a service tech on the Keysight Global Services team in Australia. They run an online discussion forum for professionals and hobbyists interested in quality assurance, metrology, and test and measurement. It's a safe and friendly place to chat about the industry and the science behind it.
Jack worked to install a series of buttons into the interface that would allow users to add an unobtrusive pronoun label to their presence in the chat, so other users could see it without having to ask and to avoid the potentially awkward misuse of people's pronouns. This is such a thoughtful way to enhance inclusion in a predominantly cis-male community, especially because the opt-in system protects those who aren't comfortable identifying their pronouns. According to Jack, "I did not want to pressure those who are closeted or feel like the options offered were insufficient to self-identify in order to participate."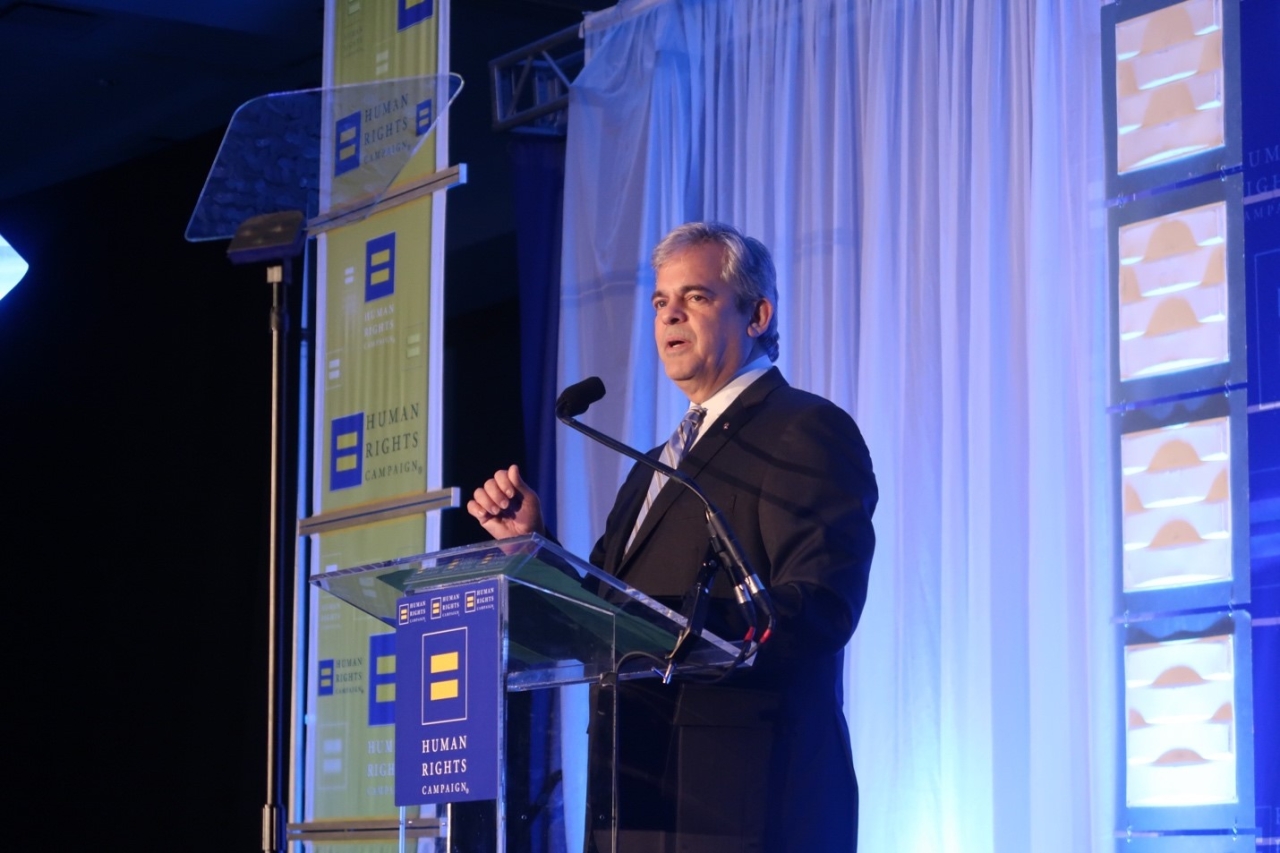 Creating community during the pandemic
Another clever Keysight employee, an engineer in Milan, used technology to extend outreach to "ace" (short for asexual) people during the pandemic. Most of the resources in Italy regarding LGBTQA+ subjects are in English. Through articles written in Italian and online events on topics such as LGBTQA+ history, she was able to help other ace people feel less alone and build LGBTQA+ culture in Italy. She said, "Volunteering helped me feel part of a community even during times of isolation caused by the pandemic. And it was great to know I helped people feel happier because they were part of a community." She also said this work helped her build skills like project management and public speaking that she can use in her career. Such a great payback for helping others!
Supporting transgender families at home and at school
As a mom myself, I like to see family support for LGBTQA+ causes. José Luis Pino is a software architect in southern California who started a local PFLAG (Parents, Families, and Friends of Lesbians and Gays) support group for parents of transgender youth. The group helps families find the inner strength and resources needed to support their transgender family members. José Luis acknowledged, "Some family members can feel quite shaken when they learn their loved one is transgender."
He also volunteers on his local school district's Equity Task Force (ETF) and with the LGBTQ+ Working Group. The ETF provides professional development, training, and oversight to ensure student success and an inclusive and safe learning environment for all. Within the ETF, the LGBTQ+ Working Group specifically serves the LGBTQ+ community. They developed a student success plan template to support transgender students and influenced prom planning to be more LGBTQ+ friendly.
Building community with food and fun
Further south in Brazil, Renata Galindo, a logistics manager, is supporting families through play. She co-founded a group that now numbers over 70 families, most with kids who have two moms. They meet monthly to play soccer or beach tennis. The kids play while the parents put together a barbeque. Renata says, "It's a safe space to interact, share and learn from each other's daily challenges, like how schools are dealing with kids from LGBTQ+ families, what to tell kids about their situation, etc." Renata also wins the best group name award. They call their team "Rainball." I love it!
Spreading pride and joy
Music is the universal language, and parades are a community expression of joy. For more than 15 years, Michael Johnson, product manager for Eggplant testing software in Atlanta, GA has played in and conducted volunteer marching bands that perform at gay pride parades, AIDS walks, AIDS vaccine fundraisers, as well as local holiday and patriotic parades from Minnesota to Georgia. These performances foster the connection between LGBTQA+ members with the broader community through the delightful medium of music.
Michael declares, "Performing music is a wonderful opportunity to be an ambassador and give back to the local society while putting a face on folks from the LGBTQA+ community." Over the years, Michael has seen more pride bands spring up around the country and evolve beyond marching bands to jazz bands, concert bands, swing bands, and small combos, all performing at a variety of venues. It's gratifying and an interesting indicator of the growing acceptance of LGBTQA+ communities.
Show me the money
People giving their time is so important for any community to thrive. Above and beyond that, organized advocacy requires money, too. I am very impressed that one of our staffers in Austin, TX helped raise over half a million dollars for the Human Rights Campaign (HRC), the largest LGBTQA+ non-profit political advocacy organization in the United States.
Every year, local HRC chapters host a formal gala to advance HRC's equality efforts locally and nationally. As part of the Austin event, which typically brings more than 1,000 enthusiastic guests from the area, Greg formed a corporate relations sponsorship team to garner the financial support of local businesses. Local businesses help fund the Austin gala dinner and HRC's efforts to increase equality in Texas and involve guests like Austin mayor, Steve Adler, who spoke at Austin's most recent gala. Greg is happy that "with the pandemic easing, HRC is resuming many gala dinner events, so we can continue the good work. The HRC Austin family is an inspiring group of dedicated, intelligent, and compassionate volunteers and allies."
Some of these folks admit that juggling volunteer time with responsibilities at work and home can be challenging, but they all report that it's worth it. I'm so proud of them, as well as Keysight for being a company that supports LGBTQA+ issues, causes, and people. The passion and drive that so many of our employees have shown in pursuit of a more diverse, equitable, and inclusive environment for everyone is what gives me Pride.

About the Author
Marie Hattar is Chief Marketing Officer of Keysight Technologies. Marie has more than 20 years of marketing leadership experience spanning the security, routing, switching, telecom and mobility markets. Before becoming Keysight's CMO, she was Chief Marketing Officer at Ixia and at Check Point Software Technologies where she reestablished those companies as leaders in their industries. Prior to that, she was Vice President at Cisco where she led the company's enterprise networking and security portfolio and helped drive the company's leadership in networking. Marie received a master's degree in Business Administration in Marketing from York University and a bachelor's degree in Electrical Engineering from the University of Toronto.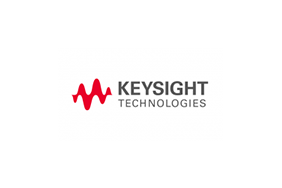 Keysight Technologies
Keysight Technologies
At Keysight (NYSE: KEYS), we inspire and empower innovators to bring world-changing technologies to life. As an S&P 500 company, we're delivering market-leading design, emulation, and test solutions to help engineers develop and deploy faster, with less risk, throughout the entire product lifecycle. We're a global innovation partner enabling customers in communications, industrial automation, aerospace and defense, automotive, semiconductor, and general electronics markets to accelerate innovation to connect and secure the world. Learn more at Keysight Newsroom and www.keysight.com.
More from Keysight Technologies