Published 06-28-22
Submitted by Enbridge Inc.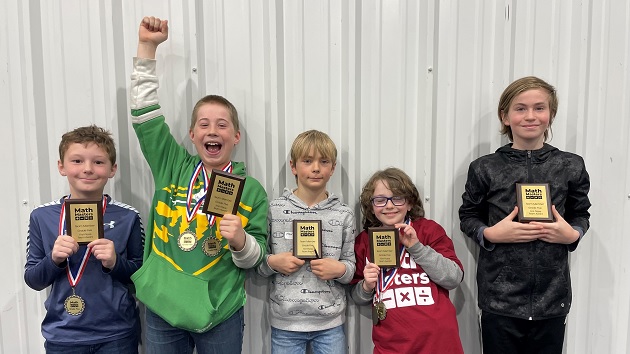 Fourth, fifth and sixth graders in Minnesota who are passionate about math need to look no further than Math Masters to hone their skills and have some fun with numbers.
Math Masters started in Austin, MN as a single event in 1989, where 150 fifth graders from around the state were invited to participate in a skills-building math competition for teams and individuals. Today, the organization has grown to serve over 5,500 students each year from fourth to sixth grade—with dozens of tournament-style competitions held throughout the state.
"The competition program is meant to augment classroom learning," says Mary Detloff, executive director of Math Masters. "Top-placing students receive awards, but all participants are learning important interpersonal skills like teamwork and communication as they compete."
March and April can officially be considered math season in Minnesota, as competitions overseen by either a teacher or coach are held throughout these months. Practice materials are available so students and coaches can prepare for the multi-round competition.
While competition day certainly has a feeling of excitement after a year's worth of anticipation, the atmosphere is generally calm, cool and collected.
"When everyone arrives for competition day, it's not super buttoned-up and actually quite casual," says Detloff. "These are young kids—we want them to have fun and meet new people along the way."
Depending on the area, competitions throughout the state can be as small as 60 to 70 kids and get as large as 200. While some students might excel in decimals and others in order of operations and statistics, everyone is generally there for one shared reason.
"Most of the kids that get involved really love math and do it for fun."
This year, Enbridge made a $5,000 Fueling Futures donation to Math Masters as part of our commitment to building sustainable communities near our operations. The funding supports all things competition-related, from paying test writers to printing competition materials to purchasing T-shirts for student competitors.
"Having financial contributions from organizations like Enbridge help us keep registration fees low, which in turn enables more schools, students, families and communities to participate," says Detloff. "It would be unfortunate if students did not register because they can't afford to participate; thankfully that hasn't happened, due in part to the generous support of our partners and sponsors."
Partner support and individual donations help Math Masters keep its program participation accessible, with current registration fees at $45 for an individual competitor and $105 for a team of four to five.
With Math Masters returning to in-person competitions in 2022, the excitement has been palpable for everyone involved.
Detloff is proud of her involvement in Math Masters and the program's celebration of students for their academic achievement in a competitive format, similar to one often found in sports or other physical activities.
"Not every community or school district is able to offer the opportunities for kids to participate in programs like Math Masters, where there might be a student who is really excelling at math and needs some extra opportunity to apply those skills and advance," she says. "We are here to change that."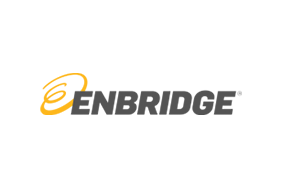 Enbridge Inc.
Enbridge Inc.
About Enbridge
At Enbridge, our name spells out our mission: a bridge to a sustainable energy future. That bridge safely connects millions of people around the world to the energy they rely on every day, fueling quality of life. Whether it's natural gas, oil or renewable power, the energy we deliver through networks spanning North America and our growing European offshore wind portfolio helps to heat homes, feed families, fuel vehicles and power industry. We're investing in modern energy infrastructure to sustain access to secure, affordable energy. We're also building on two decades of experience in renewable energy to advance new low-carbon energy technologies including hydrogen, renewable natural gas and carbon capture and storage. We're committed to reducing the carbon footprint of the energy we deliver, and to achieving net zero greenhouse gas emissions by 2050.
Headquartered in Calgary, Alberta, Enbridge's common shares trade under the symbol ENB on the Toronto (TSX) and New York (NYSE) stock exchanges. To learn more, visit us at Enbridge.com
More from Enbridge Inc.