Published 06-27-22
Submitted by Boston Scientific
I'm pleased to sign my name on behalf of Boston Scientific to Thrive and SHRM's Mental Health Pledge and reaffirm our commitment to employee mental health and well-being.

At Boston Scientific, we prioritize the health and well-being of our employees and their families. We have relied on what we are hearing from our employees through surveys and open conversations to enhance our mental health and well-being resources during these challenging and uncertain times. From providing our managers with tools to support overall employee wellness to offering telehealth mental health care options, webinars led by licensed clinicians, a resource-rich virtual community that facilitates information sharing and more, we're taking actions to help our employees feel supported.

Though these are meaningful ways to serve our employees, we can do more. That's why we're committed to listening, learning and expanding our offerings in this critical area so our employees--and their families--are happy and healthy.

Learn more and join us in taking the pledge today: pledge.thriveglobal.com.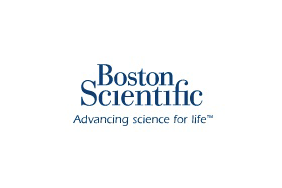 Boston Scientific
Boston Scientific
Boston Scientific transforms lives through innovative medical solutions that improve the health of patients around the world.  As a global medical technology leader for 40 years, we advance science for life by providing a broad range of high performance solutions that address unmet patient needs and reduce the cost of healthcare. For more information, visit www.bostonscientific.com and connect on Twitter and Facebook.
More from Boston Scientific