Published 06-27-22
Submitted by Whirlpool Corporation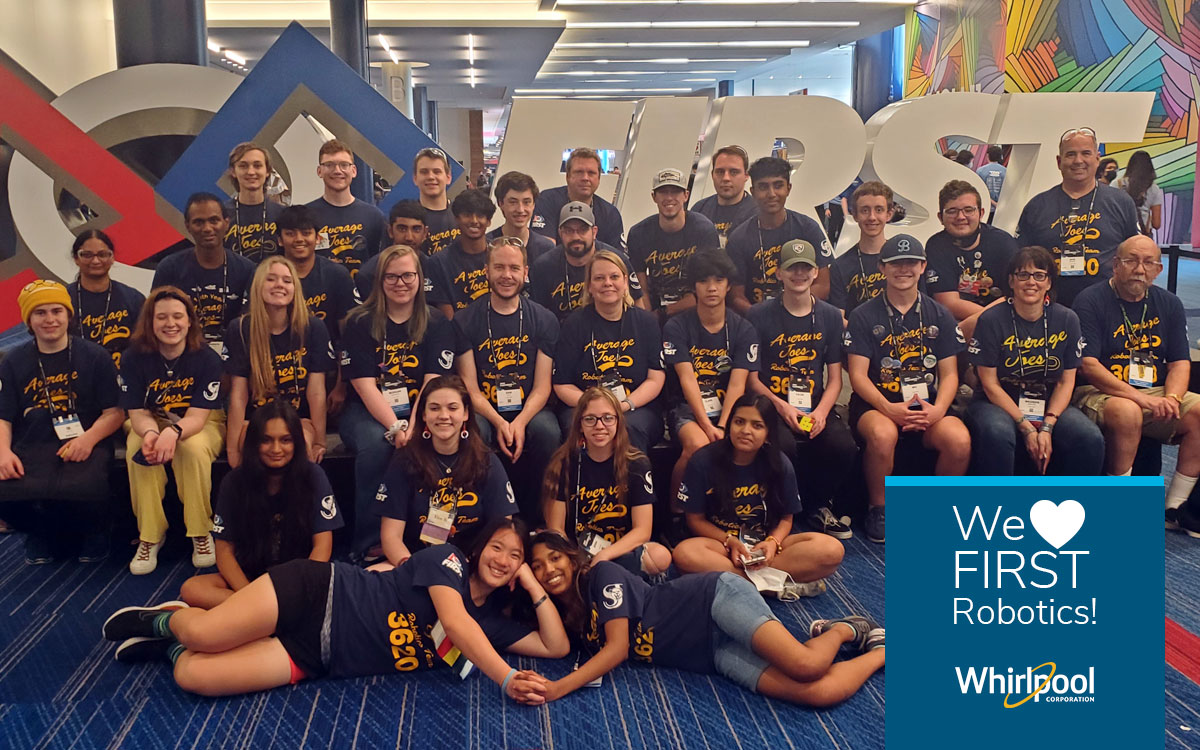 After a couple of quiet years due to COVID-19, Whirlpool Corporation's local FIRST Robotics teams were back with a full season of competition. Whirlpool supports seven different teams in its headquarters community with funding, coaching and mentoring.
One of those stand-out clubs is the Benton Harbor High School Tech Tigers. The Tech Tigers won the contest at Battle Creek, paired with two other teams—the Royal Oak Ravens and the very successful Stryke Force team from Kalamazoo.
"Stryke Force chose us based on our defense," said Joseph Taylor, a Whirlpool employee and one of the Benton Harbor coaches. "We're glad they did, because we finally won a district championship for the first time in our 17 year history." The Tech Tigers is one of the oldest teams competing in the state.
"In addition to this year's District Championship, we have a banner from 2019 when we won the Chairman's Award, which is the second biggest award they give out," said Taylor. "So now we have two banners, and it should help us recruit even more kids to the program."
Another outstanding team supported by Whirlpool, the St. Joseph High School "Average Joes" competed at the State Championship in Saginaw and went on to the World Championship in Houston. The Joes went 6-4 and finished 21st out of 76 teams on their field at the Worlds.
The team was super-excited about going to Worlds in Houston," said Technical Coach Dan Aust, Whirlpool Corp. employee. "We talked with teams from all over the world learning about their designs and design processes. Overall, this has been a great opportunity to learn and to represent our school, our community and our sponsors."
"The coaches and mentors are so proud of this team," said Carrie Brunsting, the Average Joes' head coach. "The Joes have had an incredible season. While in Houston, students not only competed, but had the opportunity to visit the Innovation Faire where they could see new technology demonstrations and participate in fun, hands-on activities. Students also attended classes taught by other FIRST team members and coaches, and learned from colleges about their programs and FIRST scholarships. It's a very busy four days, but an opportunity like no other."
Click here to view a short video of this year's game, or watch and see one of the Average Joe's best matches at States, and one of the best matches at Worlds. Whirlpool Corp.'s model shop helped the team with parts of the turret and shooter system.
Additional teams mentored, sponsored or coached by Whirlpool and its employees include Lakeshore High School's "Team Lance-A-Bot", Berrien Springs High School's "GreengineerZ", Coloma High School's "CW Tech Robotarians", South Haven Public Schools' "Ramageddon", and the "Excel" team (not affiliated with any one high school). Whirlpool Corp. is proud to be involved, supporting students pursuing studies and careers in STEM (Science, Technology, Engineering, Math).
But support doesn't end when students graduate. Gershon Clay was a co-valedictorian on the Tech Tigers in 2019, and is currently in the Journeyman's program with the model shop at Whirlpool Corp. while attending college.
"First Robotics taught me a lot," said Clay. "It made me realize how important teamwork is and why it leads to success. Without First Robotics, I wouldn't know how to network with others to achieve goals. I was involved for three years on team 1940 Tech Tigers, and this was my sport in high school. Oftentimes, people asked me why I chose First over another sport, and I tell them this program is an investment in my future."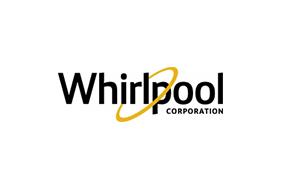 Whirlpool Corporation
Whirlpool Corporation
About Whirlpool Corporation: 
Whirlpool Corporation (NYSE: WHR) is committed to being the best global kitchen and laundry company, in constant pursuit of improving life at home. In an increasingly digital world, the company is driving purposeful innovation to meet the evolving needs of consumers through its iconic brand portfolio, including Whirlpool, KitchenAid, Maytag, Consul, Brastemp, Amana, Bauknecht, JennAir, Indesit and Yummly. In 2021, the company reported approximately $22 billion in annual sales, 69,000 employees and 54 manufacturing and technology research centers. Additional information about the company can be found at WhirlpoolCorp.com.
More from Whirlpool Corporation