Published 06-27-22
Submitted by Arrow Electronics, Inc.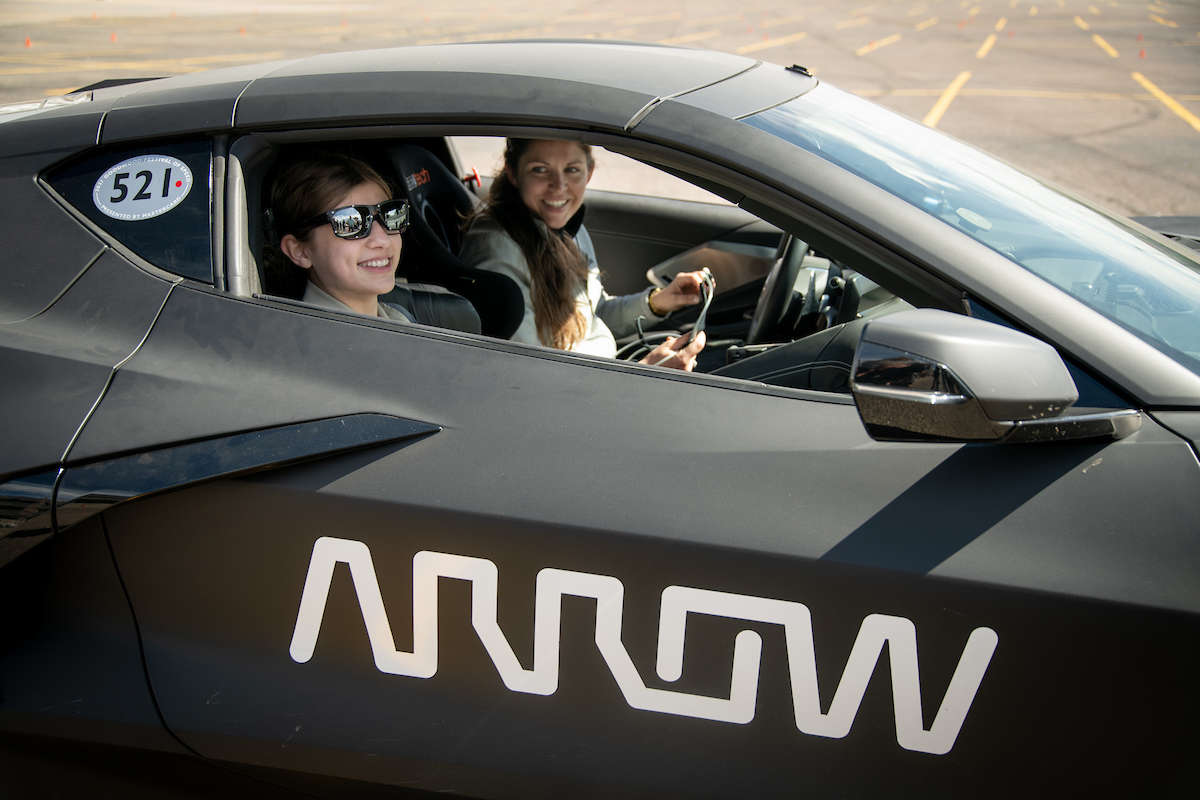 CENTENNIAL, Colo., June 27, 2022 /CSRwire/ – Arrow Electronics has a well-established reputation of teaming with the world's top innovators to improve life and inspire change. Now the company can add a Colorado 12-year-old to that list.
Girl Scout Myla Clemetsen captured the top prize in the Arrow-sponsored Cookie Box Innovation Challenge - a competition that encouraged members of the Girls Scouts of Colorado to use recycled materials to develop prototypes to improve the world around them. Clemetsen created a magnetically powered glove that helps people lacking fine motor skills draw, write, eat or even just hold a piece of paper. She dubbed the invention, the "Helping Hand Glove."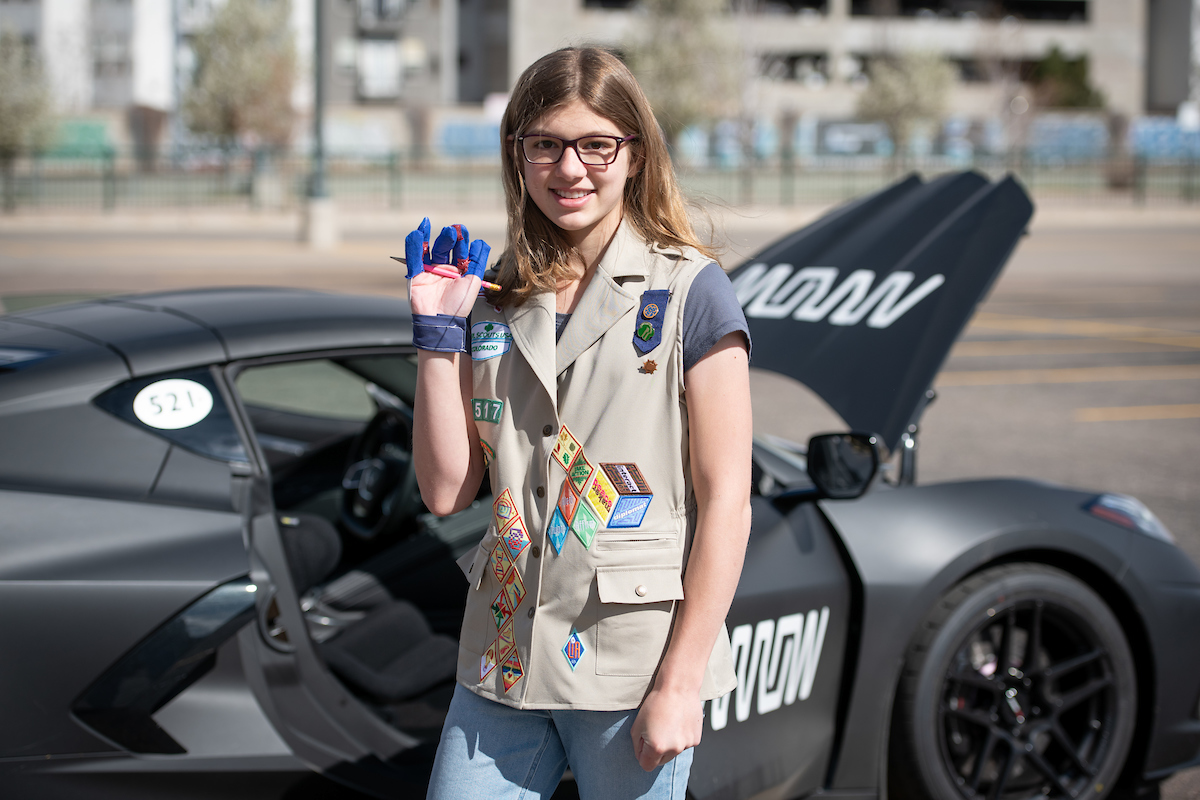 "It's inspiring to see the type of innovations these Girl Scouts have designed, and we're excited to see what they continue to create in the future," said Arrow's Global Corporate Social Responsibility Director Joe Verrengia.
To honor Clemetsen's ingenuity, Arrow provided her with the opportunity to drive its Semi-Autonomous Motorcar, or SAM Car, which, like the Helping Hand Glove, was developed to help provide members of the disabled community with more control and independence. Arrow designed the car for former IndyCar driver Sam Schmidt, who was paralyzed from the shoulders down after a racing accident in 2000. The modified Chevrolet Corvette is a smart, connected vehicle that Schmidt operates using head controls and voice commands.
Clemetsen got to test out the car's unique controls when she took a guided lap at Denver's Coors Field on April 23, 2022.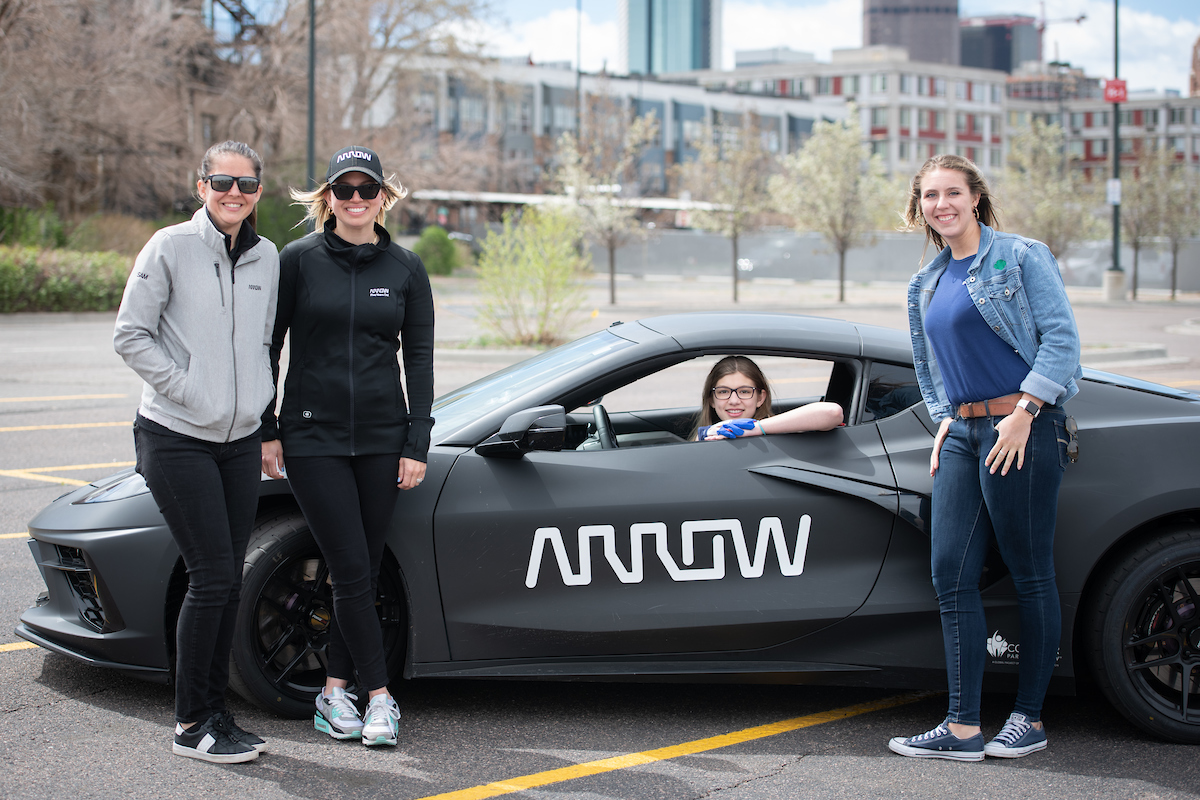 "Seeing how the idea of the SAM Car became a reality, it is inspiring to know that my idea can do the same. It was a great experience to make my idea into a product that is so helpful to others. Maybe one day it can change lives like the SAM car has," said Clemtsen.
Arrow is also hoping to inspire other Girl Scouts to follow Clemetsen's example with the Arrow Innovation Challenge, which rewards projects that tap technology to make life better. The company will award cash prizes for Gold-, Silver- and Bronze-award winning projects.
The company has worked with Girl Scouts of Colorado in the past to help its members earn technology-oriented badges, including hosting robotic workshops at its Denver-area headquarters.
About Girl Scouts of Colorado:
Girl Scouts bring their dreams to life and work together to build a better world. Through programs from coast to coast, Girl Scouts of all backgrounds and abilities can be unapologetically themselves as they discover their strengths and rise to meet new challenges—whether they want to climb to the top of a tree or the top of their class, lace up their boots for a hike or advocate for climate justice, or make their first best friends. Backed by trusted adult volunteers, mentors, and millions of alums, Girl Scouts lead the way as they find their voices and make changes that affect the issues most important to them. To join us, volunteer, reconnect, or donate, visit girlscoutsofcolorado.org. 
About Arrow Electronics
Arrow Electronics guides innovation forward for over 220,000 leading technology manufacturers and service providers. With 2021 sales of $34 billion, Arrow develops technology solutions that improve business and daily life. Learn more at fiveyearsout.com.
###

Arrow Electronics, Inc.
Arrow Electronics, Inc.
Arrow Electronics' Corporate Social Responsibility (CSR) program guides today's innovators to a better tomorrow. With our help, our partners will transform their ideas into real and influential achievements that will help people and the communities in which Arrow works.And just as technology touches all facets of our lives, we intend to foster new, cross-cutting collaborations between Arrow, CSR partners, customers and suppliers, so efforts yield astonishing and unforeseen results. Working together, we can make the world a better place — now and Five Years Out.
Learn more at www.fiveyearsout.com.
More from Arrow Electronics, Inc.