Published 06-24-22
Submitted by The Home Depot

Originally published on Built From Scratch
Brian is an Air Force veteran with four years of service and severe mobility issues. Until recently, he had been sleeping on his front porch in St. Cloud, Florida, because it was the only accessible area of the house. His home badly needed new flooring, wheelchair-accessible ramps, a new air conditioning unit, roof repairs and insulation in the attic.
The Home Depot Foundation and the Osceola Council on Aging recently teamed up to perform the repairs for Brian. They also installed an ADA-compliant toilet, grab bars in the bathroom, and other items to make his home safer, more accessible and more comfortable.
Eco-friendly products such as Energy Star and Watersense certified appliances and lighting were intentionally used throughout the renovation to help lower utility bills and ensure Brian can move independently and safely throughout his home.

Team Depot, The Home Depot's associate volunteer force, was on-site helping with painting, landscaping and other finishing touches.
The Home Depot Foundation and Meals on Wheels America, along with local programs like the Osceola Council on Aging, made critical home repairs and modifications to help over 1,900 veterans age comfortably in their homes. The Foundation recently announced a $2.3 million grant to Meals on Wheels America that will serve 275 senior veterans across the country.
Giving back to veterans is personal to The Home Depot, as more than 35,000 of the company's associates are veterans or military spouses. Since 2011, The Home Depot Foundation has invested $400 million in veteran causes. Over the past 10 years, The Home Depot Foundation has helped renovate and enhance more than 50,000 veteran homes and facilities, ensuring more of our nation's heroes have a safe, comfortable place to call home that fits their individual needs.
To learn more about The Home Depot Foundation, visit HomeDepotFoundation.org.
Keep up with all the latest Home Depot news! Subscribe to our bi-weekly news update and get the top Built from Scratch stories delivered straight to your inbox.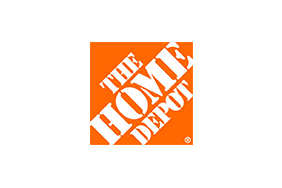 The Home Depot
The Home Depot
About The Home Depot
We are the world's largest home improvement specialty retailer with stores in all 50 states, the District of Columbia, Puerto Rico, U.S. Virgin Islands, 10 Canadian provinces, and Mexico.
More from The Home Depot