Published 06-24-22
Submitted by Aflac Incorporated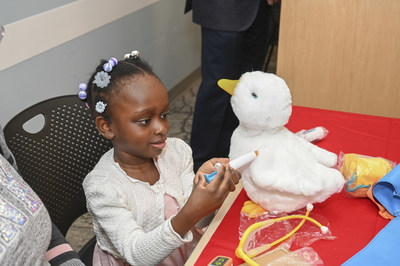 Originally published on ADVFN.com
NEW YORK, June 24, 2022 /CSRwire/ — This World Sickle Cell Awareness Day, Mediaplanet is proud to announce its collaboration with Aflac — a leader in supplemental health insurance — on its cross-platform campaign, "Black Health in America."
Approximately 100,000 Americans suffer from sickle cell disease, including an astounding 1 in every 365 babies born to Black or African American parents. To help the families and children impacted by this disease, Aflac adapted their feathery companion, My Special Aflac Duck®. This soft and cuddly social robot, originally designed to help children through their journey with cancer now also helps kids with sickle cell prepare for medical procedures, communicate their feelings, practice distraction techniques and more. My Special Aflac Duck helps families all over the country and is free of charge.
"Children can practice some of the procedures they are going through, and My Special Aflac Duck helps them feel less afraid," explains Buffy Swinehart, senior manager, Aflac Corporate Responsibility. "It also comes with seven different 'feeling cards' — when you tap the duck's chest with one, it acts out the feelings — because children often have a hard time expressing their emotions."
My Special Aflac Duck also has a companion app where children can visit virtual planets and escape to their "happy place". The duck can even become a sound machine to help children sleep in a noisy hospital setting.
This is just one of the many things Aflac does to help patients and their parents. They have also donated over $160 million to childhood cancer and blood disorder research and made it their mission to help support the sickle cell community.
To request or learn more about My Special Aflac Duck, please visit myspecialaflacduck/sicklecell. 
Press Contact:
Danielle Elbert
Mediaplanet
danielle.elbert@mediaplanet.com
Aflac | WWHQ | 1932 Wynnton Road | Columbus, GA 31999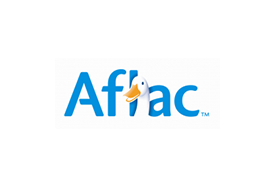 Aflac Incorporated
Aflac Incorporated
Aflac is a Fortune 500 company, providing financial protection to more than 50 million people worldwide. When a policyholder or insured gets sick or hurt, Aflac pays cash benefits fairly, promptly and directly to the insured. For more than six decades, Aflac voluntary insurance policies have given policyholders the opportunity to focus on recovery, not financial stress.
More from Aflac Incorporated