Published 06-23-22
Submitted by Black & Veatch
As calls for sustainability create need for clean, decarbonized energy solutions, green hydrogen adoption is on the rise. With applications as a clean fuel, energy source and more, green hydrogen's potential to support decarbonization efforts reaches far and wide. Where green hydrogen really shines, however, is in its potential as an energy storage medium, explains Rajiv Menon, country manager and managing director of Black & Veatch's India business, in a recent interview with T&D India.
Green hydrogen produced through electrolysis with 100-percent renewable energy offers a decarbonized energy storage solution for excess renewable energy because it can be easily stored, transported, and converted back into energy as needed. While traditional battery storage options generally offer up to eight hours of storage, hydrogen storage offers much longer duration, allowing for the seasonal load shifting potential that will increase reliability of renewables.
"Hydrogen surpasses the physical limitations of current mineral-based battery technologies to provide essentially infinite duration storage and backup power," said Menon to T&D India.
It is, in part, this long-term storage potential that has spurred massive hydrogen projects around the world, including the ACES-Delta project in the United States. Black & Veatch will be providing EPC services for the project, which will center around storing compressed hydrogen in the salt caverns of the area.
Not only is this project a step forward for the global hydrogen economy, Menon believes it will positively impact Black & Veatch's role in the field of green hydrogen.
"The ACES-Delta project will be the world's largest industrial green hydrogen production and storage facility. Providing EPC services on such a project means our global execution teams will gain invaluable knowledge, said Menon to T&D India. "Resolving specific challenges around the commissioning and execution of the project will help us refine best practices to better serve our future clients. The experience will also help to fine-tune risk mitigation strategies for future project executions."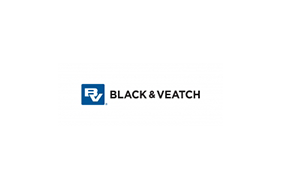 Black & Veatch
Black & Veatch
Black & Veatch is an employee-owned engineering, procurement, consulting and construction company with a more than 100-year track record of innovation in sustainable infrastructure. Since 1915, we have helped our clients improve the lives of people in over 100 countries through consulting, engineering, construction, operations and program management. Our revenues in 2018 were US$3.5 billion. Follow us on www.bv.com and in social media.
More from Black & Veatch