Published 06-23-22
Submitted by Keysight Technologies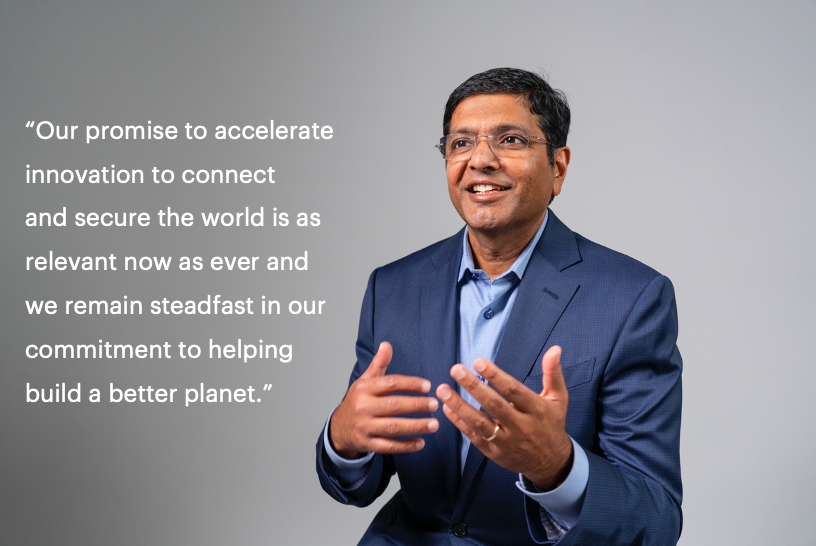 Originally published in Keysight's 2021 Corporate Social Responsibility Report
As we release this 2021 CSR Report, I am humbled and honored to assume the role of Keysight President and Chief Executive Officer. Under Ron Nersesian's leadership over the last 7.5 years Keysight has delivered exceptional results for customers, employees, shareholders, and the global community. We are proud of our impact on society through technology acceleration and furthering our Corporate Social Responsibility (CSR) initiatives.
Moving forward, we are excited to build on our momentum. Keysight will continue to execute against our strategy and deliver results for all stakeholders. CSR remains a key value of the company and positive societal impact continues to be core to who we are.
In 2021, the world navigated a continued pandemic response, weather-related events, supply chain constraints, and other challenges. Through it all, Keysight remained resilient, focusing on keeping our employees safe, the company strong, and helping impacted communities. It was a record year for the company, as we delivered 17 percent revenue growth and 45 percent earnings per share growth and made a formal commitment to achieve net zero emissions in company operations by 2040 and announced our first publicly communicated diversity goals — both of which we made progress on during the year.
Our goal for net zero emissions in company operations exemplifies Keysight's strategic intent to help mitigate the worst impacts of climate change. We have announced our commitment to the Science Based Targets initiative (SBTi) and our plan to develop approved science-based targets (SBTs) that utilize this framework to develop, track, and report progress in this important space.
Diversity, equity, and inclusion remain a key company priority that has been embraced by employees. In 2021, we published a Keysight Diversity and Inclusion brief that describes our long-standing philosophy, strategy, and goals. We publicly established hiring goals for women globally and underrepresented minorities in the U.S. and are taking actions to improve diversity and gender balance across the organization. We are committed to developing the next generation of engineers from diverse backgrounds through company sponsorships and employee-led programs for K-12 and university programs. This past year, we expanded our relationships with historically black colleges and universities (HBCUs), offering scholarships and grant programs to engineering students and departments. I am proud of our many employees who volunteer their time with organizations such as Rewriting the Code, after school STEM programs, and the Society of Women Engineers.
In addition to newly defined goals and progress in CSR, Keysight's solutions and services continue to enable customers to meet their own environmental, social, and governance goals while helping bring purposeful technology to the global community. Our solutions and services employ core principles of a circular economy that build sustainability into our product lifecycle. At the same time, our solutions and services help customers develop innovations to support a more sustainable future in areas such as clean technology, positive social impact, wellness, and safety and security.
I want to thank our more than 14,000 employees worldwide for their commitment to customers and delivering end market innovations, despite the challenges we have faced. Their tenacity and resilience are inspiring! Looking forward, I am optimistic about what is ahead for Keysight and our ability to continue creating value for customers, employees, shareholders, and the global community. Along with Keysight's employees, I derive deep meaning and purpose from the work that we do at Keysight. Our promise to accelerate innovation to connect and secure the world is as relevant now as ever and we remain steadfast in our commitment to helping build a better planet.
Read more in Keysight's 2021 Corporate Social Responsibility Report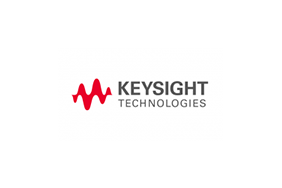 Keysight Technologies
Keysight Technologies
At Keysight (NYSE: KEYS), we inspire and empower innovators to bring world-changing technologies to life. As an S&P 500 company, we're delivering market-leading design, emulation, and test solutions to help engineers develop and deploy faster, with less risk, throughout the entire product lifecycle. We're a global innovation partner enabling customers in communications, industrial automation, aerospace and defense, automotive, semiconductor, and general electronics markets to accelerate innovation to connect and secure the world. Learn more at Keysight Newsroom and www.keysight.com.
More from Keysight Technologies