Published 06-22-22
Submitted by GoDaddy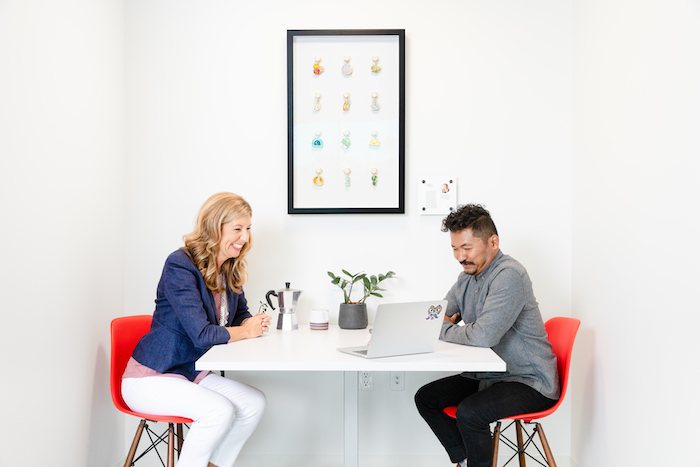 Originally published on GoDaddy For Good
We embrace individuality as we grow together.
Nurturing a culture of diversity, equity, inclusion and belonging is woven into the fabric of GoDaddy. Our employees' unique experiences enrich everything we do, and we know we have a responsibility to create an environment where everyone feels accepted and valued.
We also want our workforce to reflect and embrace the diversity of our customers — the everyday entrepreneurs around the world who are pursuing their passions. We continue to take steps to assemble and embolden a more diverse global team that fosters togetherness, trust and belonging — giving each member of our team the space to be inspired by and focused on our mission.
Stronger through transparency and education
Through intentional internal and external efforts, we strive for inclusion and equality for all our employees. We've taken several actions to bring these values to life over the years, including:
Active transparency: We were among the first companies to announce and publish our pay parity results, and we have achieved both gender (globally) and ethnicity (U.S.) pay parity1 in nearly all areas of our business.
Unconscious bias training: We partnered with The Clayman Institute at Stanford University to reduce unconscious bias in our people processes, including our performance reviews and promotions.
Despite these achievements, we are not complacent. We are proud of the steady progress we have made but we know there is more work to be done. We are committed to being a leader in the pursuit of creating an inclusive workforce. We know we need to hold ourselves accountable — and that it's important to do so publicly, so we will continue to share our progress and our learnings in reports like this one.
Notable Achievements
In 2021, our notable diversity, inclusion and belonging achievements included:
We achieved pay parity2 for women (global) and ethnicities (U.S.) for the seventh year in a row.
We scored 100% on the Human Rights Campaign's Corporate Equality Index (CEI) for the third year2 in a row.
Approximately 37% of our hires globally were women, and approximately 50% of our hires in the U.S. were minorities.
Our awards and recognition reflect our focus on building and investing in a culture that embraces the differences among us and champions people for who they are.
2021 U.S. Ethnic Diversity
60.2% White
13.3% Asian
11.1% Hispanic
5% Two or More Races
4.2% Black/African American
0.6% American Indian/Alaska Native
0.4% Native Hawaiian/Other Pacific Islander
5.2% Not Declared
Inclusive recruitment practices
Over the years, we've worked hard to reduce unconscious bias in all our practices and systems. We've invested in teaching our interviewers about unconscious bias, and we believe we've seen meaningful gains in our efforts to hire new employees at the right level and provide them with competitive pay and consistent promotion opportunities.
We employ a few key strategies that help us maintain a diverse talent pipeline and promote inclusive practices, including:
Reviewing job descriptions with an AI algorithm to reduce gendered language bias.
Posting all non-confidential jobs on internal job boards to encourage mobility within the company.
Fostering inclusivity by allowing applicants to choose their preferred pronouns at the time of scheduling an interview.
Demonstrating inclusive behaviors by providing applicants the option to record the correct pronunciation of their name at the time of scheduling an interview.
Requiring unconscious bias training for interviewer certification.
Equipping interviewers with the guidance needed to consistently evaluate talent based on objective capabilities and behaviors.
Identifying employees for promotion to ensure underrepresented groups are not overlooked.
We're also grateful for partnerships that help us fill our pipeline with top talent. Our partnerships include AfroTech, AnitaB.org and its annual Grace Hopper Celebration, Fairygodboss, the Professional Diversity Network, Ada Developers Academy, Code2040 and an Engineering Bootcamp Pilot with Howard University.
In 2021, we launched a new talent acquisition job marketing campaign in diverse and talentrich markets such as Atlanta, Detroit, Chicago, Houston, Austin and Washington, D.C., to raise awareness around GoDaddy's brand.
Employee resource groups (ERGs): diversity, equity and inclusion
GoDaddy employees come from varied backgrounds and live all over the world. One way we foster our diverse community, even when we're physically separated, is through our employee resource groups, which help bridge the gaps and are critical to fostering our culture of empowering inclusivity and belonging.
We have 11 employee-led ERGs to support our employees of all different racial and ethnic backgrounds, genders, sexual orientations, and abilities. Importantly, ERG membership is open to all employees united around a common mission, whether they identify as being part of that group or want to support as an ally.
The impact our ERG members have is not confined to the company. They also do good work with the community and organize events that make an impact. For example:
GoDaddy recognized a company-wide holiday for our U.S.-based teams in remembrance and celebration of Juneteenth. As part of our Juneteenth celebrations, GoDaddy's Black in Tech (GDBIT) ERG hosted a virtual volunteer event with the Black Student Fund (BSF) organization, which supports academically motivated African American and other underserved students to facilitate their access, admission, and successful matriculation and graduation from member schools.
GDBIT members met with K-12 students to showcase the opportunities that exist in tech, with the team taking the time to answer questions about entrepreneurship and their careers at GoDaddy. BSF students enjoyed the event and learning about the opportunities that GoDaddy creates — even beyond Science, Technology, Engineering, and Math (STEM).
These types of events aim to boost the spirits of our ERG members and the people in their communities, and we couldn't be prouder of the impact our ERGs have inside and outside the company.
Download the 2021 GoDaddy Sustainability Report here
About This Report
Unless otherwise noted, GoDaddy's 2021 Sustainability Report covers the company's environmental, social and governance strategies, activities, progress, metrics and performance for the fiscal year that ended December 31, 2021. This report references the Global Reporting Initiative (GRI) Standards and the Sustainability Accounting Standards Board (SASB) Standards for the Internet Media and Services sector. GoDaddy is committed to regular, transparent communication of our sustainability progress, and to that end, we will share case studies, updates and articles on an ongoing basis through our website and other key resources. We intend to continue providing updates about our sustainability journey by publishing an annual sustainability report.
1 We define achievement of pay party as pay that is equal to, or a few cents on either side of, a dollar. Please read our 2021 Diversity and Parity Annual Report for more information.
2 HRC announces the Corporate Equality Index each January for the current year. In January of 2021, GoDaddy was awarded 100% for the third time. In January of 2022, GoDaddy was awarded 100% for the fourth time.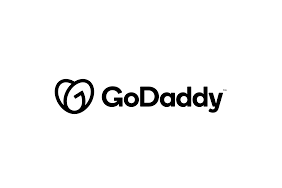 GoDaddy
GoDaddy
GoDaddy is empowering everyday entrepreneurs around the world by providing all of the help and tools to succeed online. GoDaddy is the place people come to name their idea, build a professional website, attract customers, sell their products and services, and manage their work. Our mission is to give our customers the tools, insights and the people to transform their ideas and personal initiative into success. To learn more about the company, visit www.GoDaddy.com.
GoDaddy focuses on making opportunity more inclusive for all in the communities where we work, live and play across the globe. We rally behind inclusive entrepreneurship and other critical local needs that empower people to succeed through philanthropic and in-kind donations, volunteerism, strategic partnerships and advocacy.
Empower by GoDaddy is GoDaddy's global community and philanthropic program equipping entrepreneurs in underserved communities with training, tools and peer networks to accelerate their journeys. GoDaddy rallies behind entrepreneurs in underserved communities by building their confidence and skills to strengthen their small business' digital presence.  Entrepreneurs engage in customized learning experiences, work 1-1 with GoDaddy volunteer coaches and local mentors, and gain access to wrap-around services, in-kind products and networks boosting their small businesses success.
More from GoDaddy