Published 06-22-22
Submitted by Carol Cone ON PURPOSE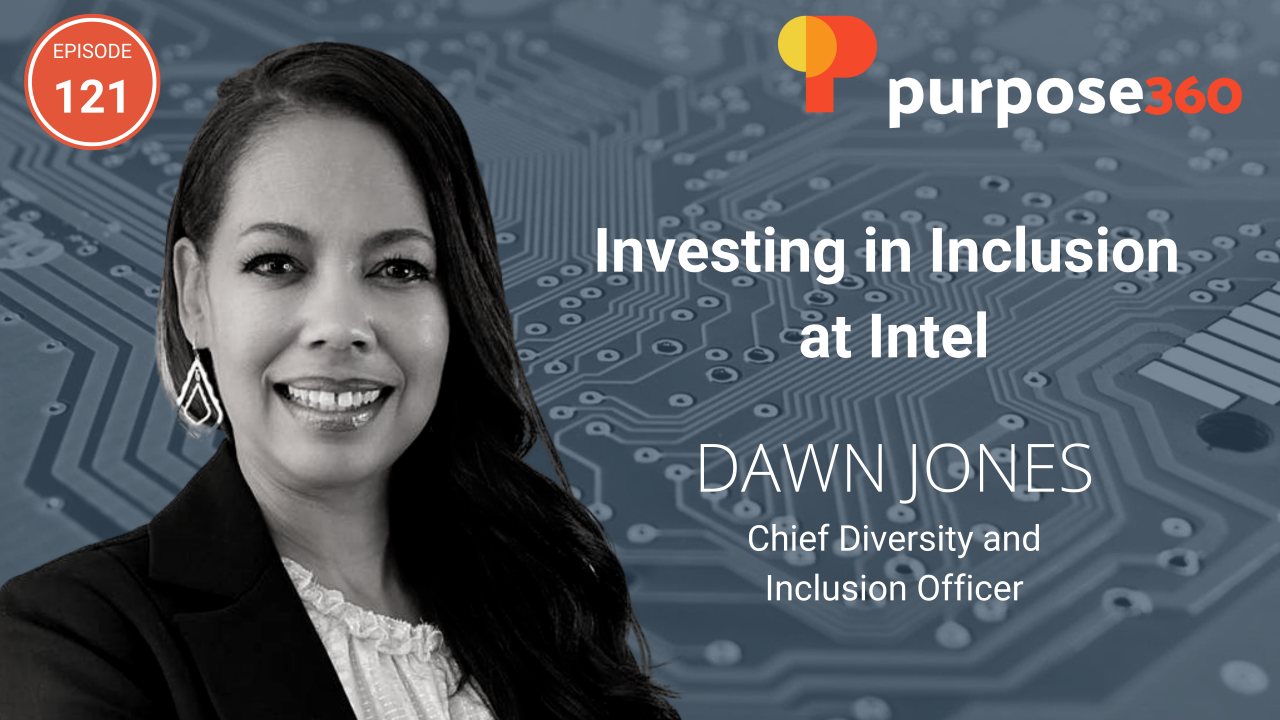 Investing in Inclusion at Intel
Many first jobs are not forever jobs, but that's not how it worked out for Dawn Jones at Intel. Now Chief Inclusion and Diversity Officer, Dawn began her career at Intel almost 25 years ago, thinking that she'd only stay for a few years. Intel's support for her and her goals – from paying for her higher education to offering an inclusive culture – was what made the difference. The result is an incredibly committed and intelligent woman determined to advance inclusion for future Intel employees, and for the industry at large.
Intel's purpose is to create world-changing technology that improves the life of every person on the planet. Dawn's work directly brings this purpose to life, driving inclusion internally by embedding it in Intel's culture and advancing inclusion externally through language in coding, bringing more girls in STEM, and providing educational support to underrepresented students in STEM at community colleges.
Listen for Dawn's insights on:
Why listening and respecting others' perspectives are the best mindsets when collaborating.
How to work with a diverse and representative workforce to activate them for good, whether it's in the work that they're doing or in the community.
Why it's important for industry leaders to collaborate in standardizing goals and metrics, for the industry and world as a whole.
Why it's important to devote time and resources to pursue awards and rankings.
Listen to this episodes and more here.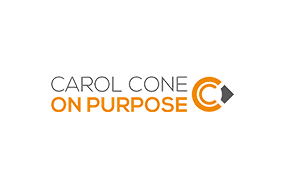 Carol Cone ON PURPOSE
Carol Cone ON PURPOSE
Carol Cone ON PURPOSE is a pioneering consultancy helping companies, brands, and organizations harness the power of social purpose to advance their business and social impact. CCOP's proven approach meets clients at any point on their  purpose journey to unlock opportunities to build reputation, inspire employees, exceed financial targets, and support the greater good. The consultancy is led by Carol Cone, regarded as one of the founders of the purpose movement in the early 1980s and has been internationally recognized for her work.
More from Carol Cone ON PURPOSE