Published 06-22-22
Submitted by Suzano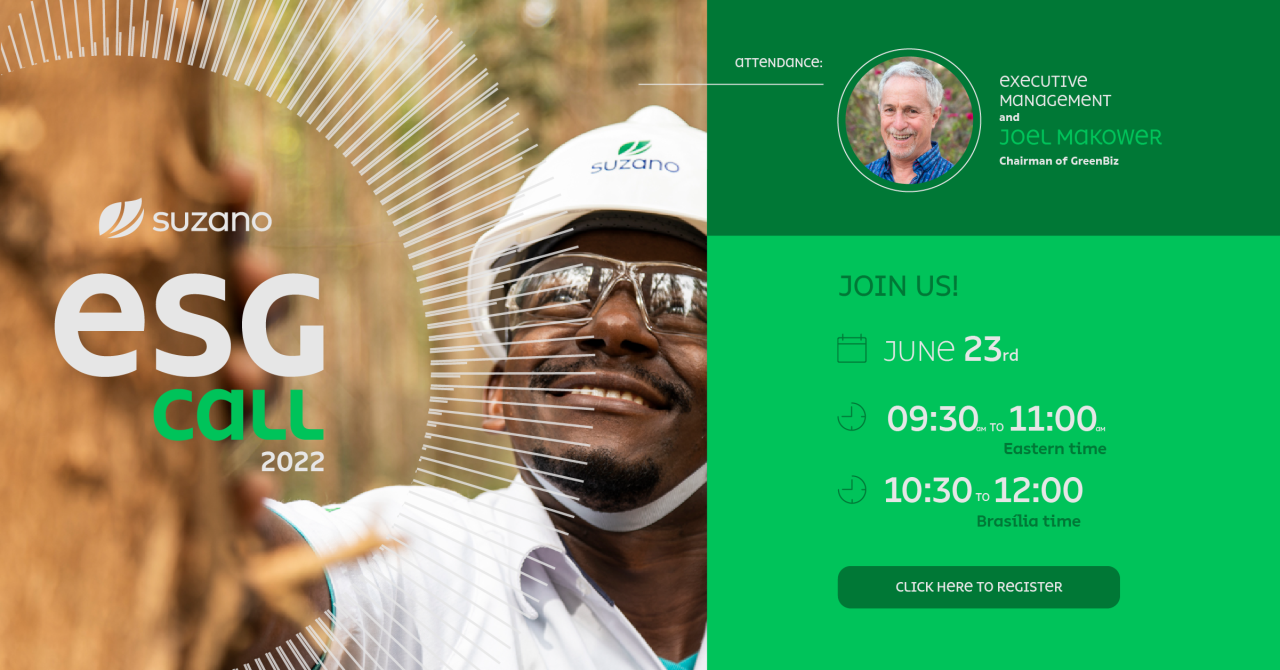 On June 23rd, Suzano will hold its second ESG Call, when it will disclose its systemic evolution in sustainability practices focused on climate change, biodiversity and social development.
The event, which will be online and free, will be hosted by the executive officers of Suzano and Joel Makower, chairman and co-founder of GreenBiz Group, a company dedicated to the connection of business, technology and socio-environmental issues.
To participate, register at: https://lnkd.in/e8gvGCeW.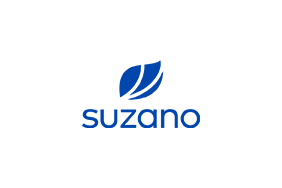 Suzano
Suzano
Suzano is a global reference in the development of sustainable and innovative solutions, from renewable sources, and its purpose is to renew life from the tree. The largest eucalyptus pulp manufacturer in the world and one of the largest paper producers in Latin America, it serves more than 2 billion people from 11 factories operating in Brazil, in addition to the joint operation Veracel. With 98 years of history and an installed capacity of 10.9 million tons of market pulp and 1.4 million tons of paper per year, it exports to over 100 countries. Its operations are based on Innovability – Innovation at the service of Sustainability – and on the highest levels of social and environmental practices and Corporate Governance, with shares traded on the Brazilian and United States stock exchanges. For more information, visit: www.suzano.com.br.
More from Suzano