Published 06-22-22
Submitted by America's Charities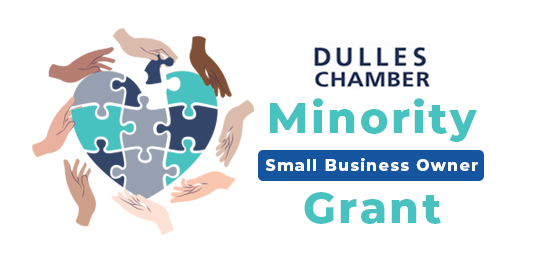 CHANTILLY, Va., June 22, 2022 /CSRwire/ – The Dulles Regional Chamber of Commerce has unveiled its new Minority Small Business Owner Grant Program. With a history of innovation and making the Dulles Region a center for both business and community growth, the Chamber is constantly exploring new ways to address the changing landscape of business and provide connections that help business owners thrive.
The Dulles Regional Chamber of Commerce Minority Small Business Owner Grant program was established to assist minority and women owned small businesses in Fairfax and Loudoun counties in Virginia, to foster an inclusive culture of encouragement, as well as offer financial support.
Small businesses across the country have struggled since the onset of the pandemic, but surveys conducted by Meta Platforms, Inc. have consistently found that businesses have been hit the hardest during the pandemic, including during the Omicron wave in January 2022 when Meta's latest Small Business survey was conducted. Furthermore, a series of Federal Reserve surveys have found that White owned small businesses are twice as likely to be fully approved for financing as Black and Latino owned firms.
"These disparities show just how important it is to support minority and women owned businesses. As cornerstones of their respective communities, these businesses shape the unique characteristics that make up our main streets. We believe this minority small business owner grant program can serve as a conduit for those connections by empowering minority and women owned businesses, while providing a way for our small business community to unite and support one another," said John Boylan, President & CEO, Dulles Regional Chamber of Commerce.
The Dulles Regional Chamber of Commerce has partnered with America's Charities, a nonprofit 501(c)(3) organization based in Virginia, to administer and manage its grant program. America's Charities is responsible for distributing funds donated and granted through the program, as well as performing all reviews and decisions for applications.
The launch of this minority small business grant program comes on the heels of the two year anniversary of the Dulles Regional Charitable Fund, which the Chamber established in partnership with America's Charities amidst the beginning of the COVID-19 pandemic to help raise funds for the Chamber's nonprofit members. A generous donation by chamber members Terra Site Constructors and MainStreet Bank enabled the establishment of that fund. Within months of its launch, community donors generated $50,000 to help nonprofits in the Dulles Region. The Chamber and America's Charities both expect to see similar performance and interest with the rollout of the Minority Small Business Owner Grant Program.
"America's Charities has provided charitable funds management expertise to Fortune 500 and small businesses alike for more than 40 years. This service includes our experience reviewing grant applications and processing more than $20 million in emergency assistance fund grants for more than 120 companies who reach more than 1.5 million employees globally. We were honored to help the Chamber launch the Dulles Regional Charitable Fund two years ago and we are pleased to support the new Minority Small Business Owner Grant program and so many admirable small business owners in the Dulles Region," said Kimberly Young, Vice President, Business Development, America's Charities.
The Chamber's grant program is open to minority and women owners of small for-profit businesses located in Loudoun and Fairfax Counties in Virginia who have experienced a financial hardship due to the events in the past two years with 10 employees or less. Applications can be submitted online at www.charities.org/DullesChamber now through July 8, 2022.
To support this program, we invite you to make a tax-deductible donation at https://www.charities.org/quickstart/DRCF.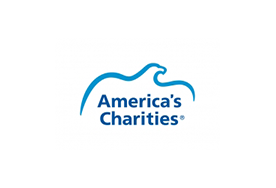 America's Charities
America's Charities
America's Charities inspires employees and organizations to support the causes they care about. We help nonprofits fundraise unrestricted, sustainable dollars through the workplace, and we help employers achieve their giving, engagement, and social impact goals. We do this to bring more resources to the nonprofits that are changing our world.
Who we serve:
Charities ­– We help charities fundraise recurring, unrestricted, sustainable dollars through the workplace. Click here for a printable list of our members.
Employers – We help employers achieve their giving, engagement, and social impact goals. Employers seeking to build or boost a strong culture; engage their employees and help them find purpose and meaning; attract, recruit, and retain talent; and ultimately achieve better corporate profitability and social impact, partner with America's Charities to launch or revitalize their workplace giving programs. We offer employers a suite of employee giving software packages, tools, and resources.
Employee Donors – Through our work with charities and employers, we inspire individual donors to connect with great causes, support nonprofits in a recurring, sustainable manner, and make a personal, social impact.
Core Services:
We offer a full suite of employee giving and engagement tools, including easy-to-use workplace giving technology platforms ranging from a straightforward, out-of-the-box option, to a comprehensive platform that integrates matching gifts, employee volunteering, cause campaigns, and more. Each of our solutions is tailored to fit an employer's specific needs and social impact goals, and deliver personalized, highly social online giving experiences.
We generate sustainable unrestricted financial support for member charities through the Combined Federal Campaign (CFC), state and local giving campaigns and private sector workplace giving campaigns.
We provide charitable funds management services to nonprofits and private and public sector employers while maintaining a resolute commitment to transparency and accountability.
We provide comprehensive consulting services with expertise in employee engagement, corporate social responsibility (CSR), workplace giving program and strategy development, benchmarking, analysis, and more.
We help companies support their employees in times of distress and hardship through Employee Assistance Funds (EAFs), also known as Employee Relief Funds or Employee Crisis Funds. By working with us, a company increases its flexibility around the types of hardships the fund can cover and lowers its administrative burdens.
Since 1980, our collective experience and ability to provide the highest level of personal service and expert consulting to our member charities and employer clients has resulted in more than $750 million for more than 25,000 nonprofits through federal, state and local government, and corporate workplace giving programs.
More from America's Charities