Published 06-17-22
Submitted by M·A·C Cosmetics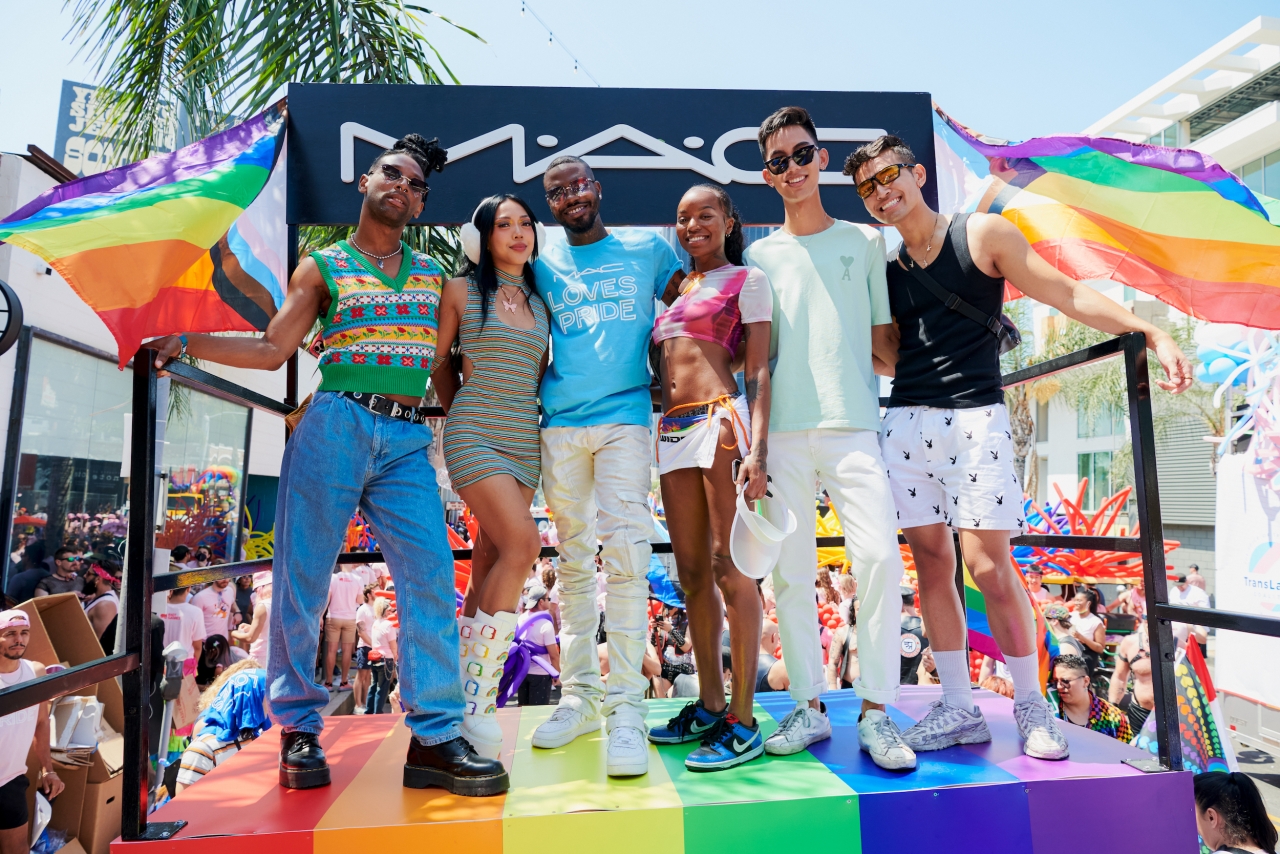 M·A·C Cosmetics was a proud sponsor of LA Pride 2022! M·A·C showed its pride loud and proud on a Keith Haring VIVA GLAM Lipstick-themed float during the parade on Sunday, June 12th. Over 100,000 passerby came out to cheer on the parade, with M·A·C's float featuring 7-foot tall VIVA GLAM lipsticks and an enthusiastic crew of creators including Nava Rose, Roger Who, Scott Osbourne and PaintedBySpencer! M·A·C employees, artists, family and friends marched alongside the float demonstrating their unwavering support for the LGBTQIA+ community and wearing "M·A·C Loves Pride" T-shirts.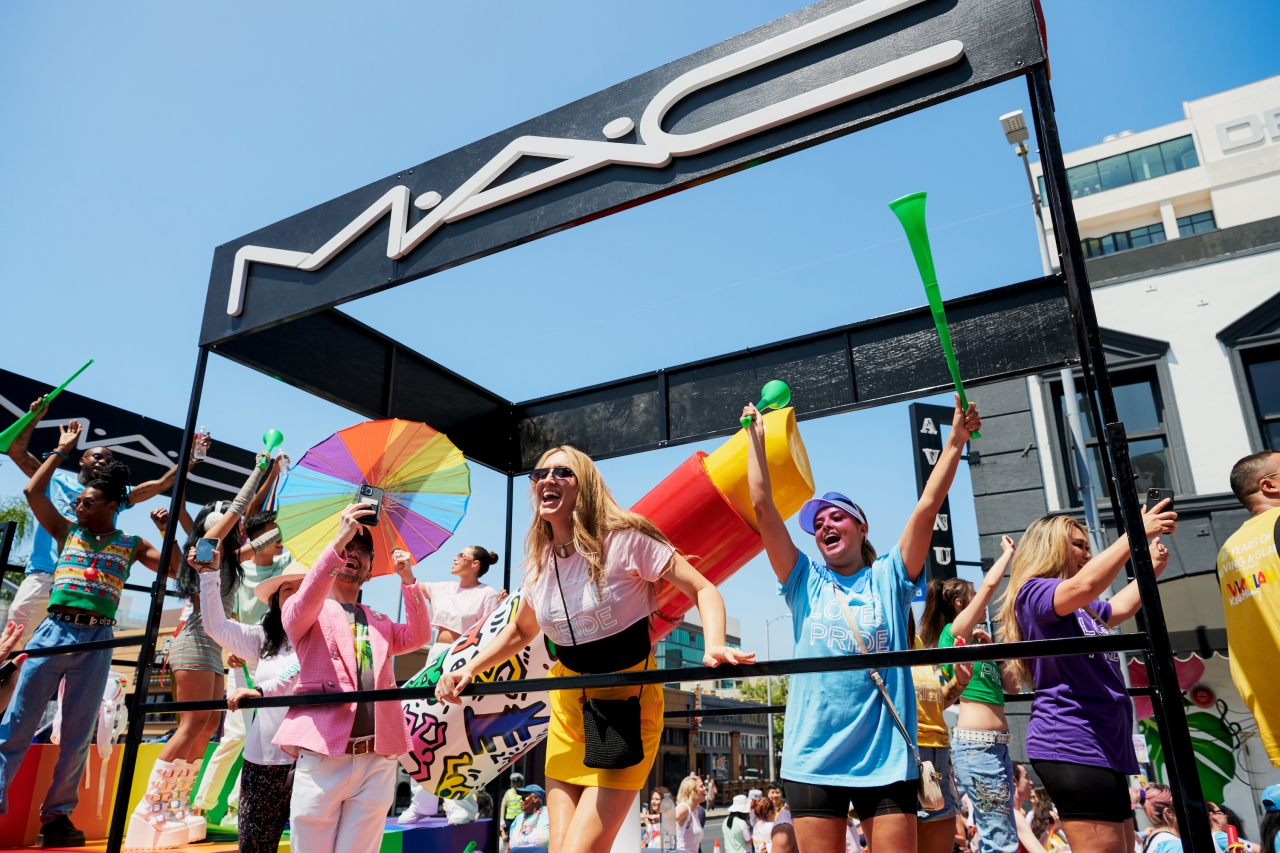 To add to the excitement, M·A·C created a special VIVA GLAM activation at the Hollywood & Highland store, which is in the same neighborhood of the parade, featuring a rainbow balloon arch, Keith Haring window decorations, and two makeup chair stations outside of the store.
"Inclusion and diversity is a cornerstone of the brand. It's something that's been important to the brand since the founding and the LGBTQ community is a very important community to M·A·C," said André Branch, M·A·C Cosmetics General Manager, North America, at the parade.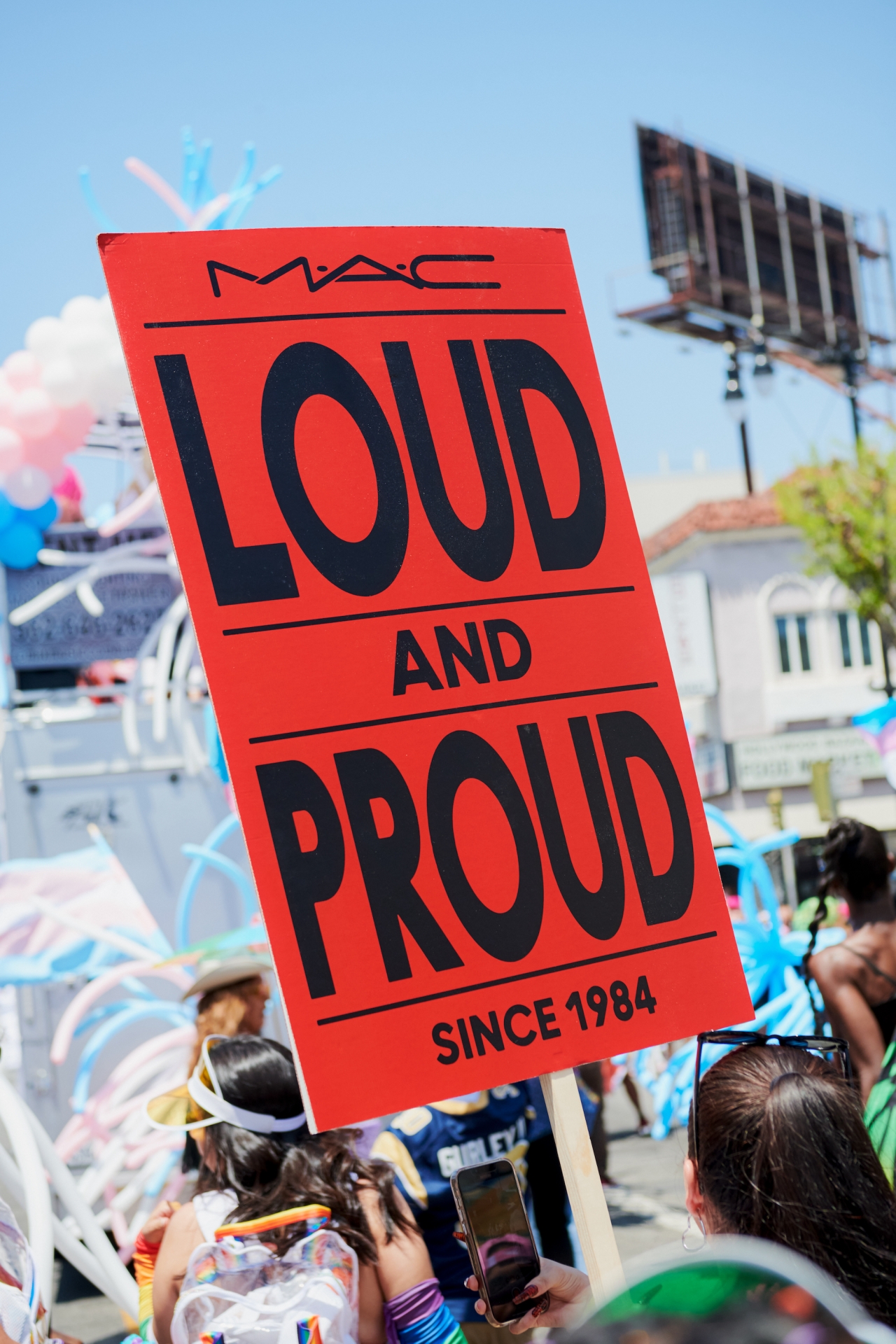 Founded in 1984 by two men in the LGBTQIA+ community, M·A·C is proud to be a place where LGBTQIA+ people have been welcomed since day one. Continuing that legacy of support, twenty-seven years ago, the M·A·C VIVA GLAM program was born along with the first VIVA GLAM Lipstick – a Lipstick in which 100% of the selling price is donated to organizations supporting the LGBTQIA+ community, as well as the health and rights of those affected by HIV/AIDS, and women and girls through the M·A·C VIVA GLAM Fund. Since then, M·A·C VIVA GLAM has raised OVER $500,000,000 globally – and counting!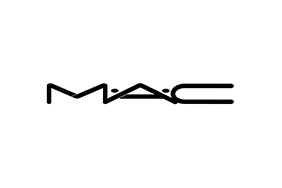 M·A·C Cosmetics
M·A·C Cosmetics
About M·A·C Cosmetics
M·A·C (Make-up Art Cosmetics), a leading brand of professional cosmetics, is part of The Estée Lauder Companies Inc. Since its creation in Toronto, Canada, over 30 years ago, the brand's popularity has grown through a tradition of word-of-mouth endorsement from makeup artists, models, photographers and journalists around the world. M·A·C is now sold in over 130 countries/territories worldwide. Follow M·A·C on Twitter, Snapchat and Pinterest at @MACcosmetics, become a M·A·C fan on Facebook, follow M·A·C on Instagram, watch M·A·C videos on YouTube. For a M·A·C location, visit maccosmetics.com.
Learn more about M·A·C's commitment to doing good for our global community and the planet at M·A·C Cares.
More from M·A·C Cosmetics