Published 06-16-22
Submitted by WSP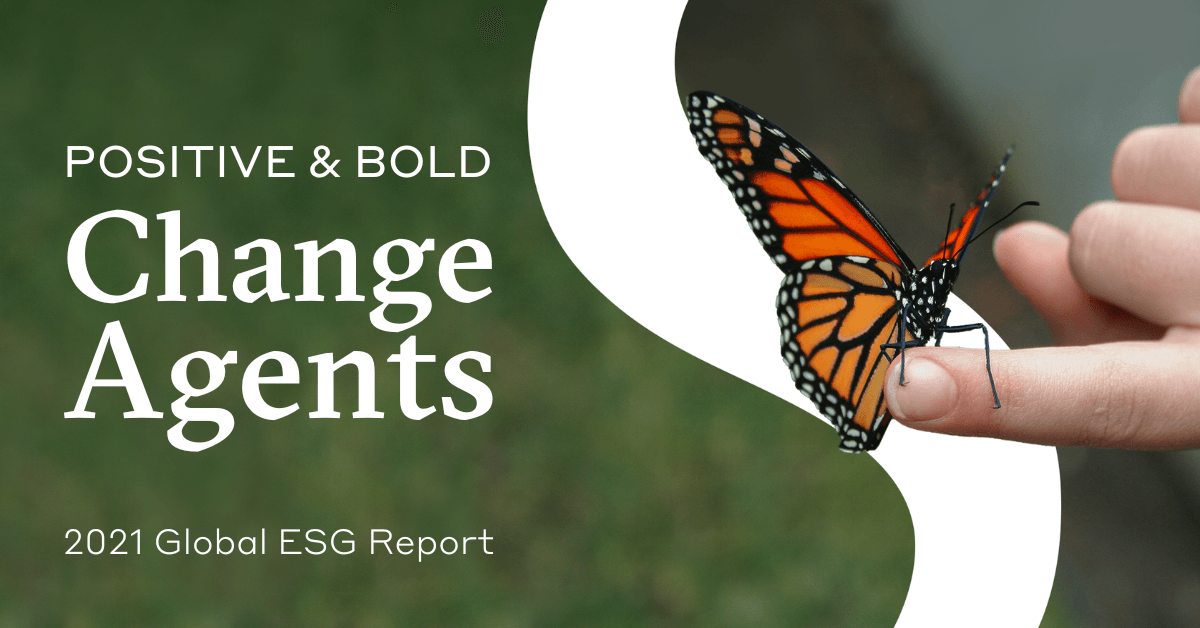 "WSP aims to be at the forefront of the transition to a more equitable, inclusive and low-carbon world. We want to bring positive change to the communities in which we work."
Alexandre L'Heureux, Global President and CEO
Charting our progress over the past year, WSP's 2021 Global ESG report sets out our unequivocal commitment to creating positive, long-lasting impacts on the communities we serve. It covers our performance for the year ended December 31, 2021 and highlights a number of key accomplishments, including:
Clean Revenues: In 2021, approximately 51.5% of our total global revenues came from services that have a positive environmental impact and support the UN Sustainable Development Goals.
GHG Reductions: Our greenhouse gas (GHG) emissions reduction targets were approved by the Science-Based Targets initiative in April 2021. Last year, we reduced our Scope 1, 2 (market-based) and 3 GHG emissions by 15% compared to a 2018 baseline.
Climate Transition Plan: Launched with our 2021 ESG report, our Climate Transition Plan provides an overview of our GHG emissions reduction targets, our net-zero commitment and our bold strategies to achieve these targets during our collective transition to a low-carbon future.
The report also includes case studies of our project work and interviews with key leaders, showcasing how we help our clients and communities achieve their Future Ready® ambitions by providing strategic advice and technical expertise.
Prepared in accordance with the Global Reporting Initiative standards, our ESG report also serves as our UN Global Compact Communication on Progress.
Discover WSP's 2021 Global ESG Report
---
ABOUT WSP
As one of the world's leading professional services firms, WSP exists to future-proof our cities and environment. We provide strategic advisory, engineering, and design services to clients in the transportation, infrastructure, environment, building, power, energy, water, mining and resources sectors. Our 55,000 trusted professionals are united by the common purpose of creating positive, long-lasting impacts on the communities we serve through a culture of innovation, integrity and inclusion. Sustainability and science permeate our work. WSP derived close to half of its $10.3B (CAD) 2021 revenues from clean sources. The company's shares are listed on the Toronto Stock Exchange (TSX: WSP). To find out more, visit wsp.com.

WSP
WSP
WSP is among the world's largest environmental, engineering, advisory and sustainability consulting firms, with more than 55,000 professionals worldwide. We design lasting solutions in the buildings, transportation, energy, water and environment markets, and develop equitable, ESG-centered strategies that help organizations and communities adapt to changing conditions and become more resilient. Reckon with the past. Innovate for the future. Learn more at wsp.com.
More from WSP