Published 06-16-22
Submitted by Entergy Corporation
This fall, 33 high school graduates will attend college or vocational-technical schools with some help from the Entergy Community Power Scholarship.
The college-bound children and dependents of Entergy employees in Arkansas, Louisiana, Mississippi and Texas received $5,000 each in recognition of their community service, academics achievements, leadership and work experience. Since 2003, the company's shareholders have contributed more than $3.2 million to 648 recipients for the one-time scholarship.
"Investing in the future success of our communities and the young people in it is at the heart of what we do at Entergy, and the success of our employees and their families is also equally important," said Patty Riddlebarger, vice president of corporate social responsibility. "Some of us have seen these students grow into the young leaders that they are today, and with their plans to major in engineering, nursing, biology and more, this scholarship is a contribution to their future success. We wish them well on their first year of higher education."
The Entergy Community Power Scholarship program supports the company's mission to create sustainable value for our customers, employees, communities and owners. Aligning with its business objectives, the scholarship serves as a fundamental element in developing a pipeline of future talent in our workforce to expand economic development in the region and meet our customers' needs.
Congratulations to our 2022 Entergy Community Power Scholarship recipients
| | | |
| --- | --- | --- |
| Cate Arms | Riley Guillot | Lucy Pellegrin |
| Kaitlyn Aucoin | Norah Hill | Samantha Ponzo |
| Sydni Barnum | Kennedy Holland | Kaleb Schulman |
| Jayla Beaco | Catherine Hood | Delaney Schwantz |
| Bryanna Brown | Sydnee Johnson | Alicia Stanga |
| Alaijah Carr | Katie Kleehamer | Emilie Stoltz |
| Caitlin Dickerson | Chloe' Knippers | Zachary Vondran |
| Michaela Doiron | Gavin Lanka | William Watts |
| Katie Ellis | Jo'Rie Martin | Deanna Wilbourn |
| Max Fluth | Kaitlyn McClure | Kelly Wiley |
| Zuri Grows | Camden Myers | Roger Wszolek III |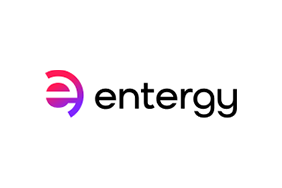 Entergy Corporation
Entergy Corporation
Entergy is a Fortune 500 company that powers life for 3 million customers through our operating companies in Arkansas, Louisiana, Mississippi and Texas. We're investing in the reliability and resilience of the energy system while helping our region transition to cleaner, more efficient energy solutions. With roots in our communities for more than 100 years, Entergy is a nationally recognized leader in sustainability and corporate citizenship. Since 2018, we have delivered more than $100 million in economic benefits each year to local communities through philanthropy, volunteerism and advocacy. Entergy is headquartered in New Orleans, Louisiana, and has approximately 12,000 employees. Learn more at entergy.com and follow @Entergy on social media. #WePowerLife
Corporate Social Responsibility at Entergy
For more than 100 years, Entergy has powered life in our communities through strategic philanthropy, volunteerism and advocacy. Entergy's corporate social responsibility initiatives help create and sustain thriving communities, position the company for sustainable growth and are aligned with the United Nations Sustainable Development Goals. Our top CSR priorities are education/workforce development, poverty solutions/social services and environmental programs. Entergy annually contributes $16-$18 million in shareholder-funded grants to approximately 2,000 nonprofit organizations in the communities where we operate. In addition, our employees volunteer more than 100,000 hours in those communities' values at more than $3 million.
More from Entergy Corporation