Published 06-16-22
Submitted by Koch Industries

Every day, thousands of tourists flock to see Leonardo da Vinci's "Mona Lisa" inside the Louvre Museum in Paris to catch a glimpse, or take a selfie with one of the world's most famous paintings. On Sunday, one of those people shocked visitors and guards alike when he reportedly smeared cream from a pastry all over the glass that shields the painting.
Guardian Clarity™ glass protects the "Mona Lisa" and had done its job. Other than needing a quick wipe down, the glass served as the unseen hero protecting this and many other priceless world treasures and works of art around the globe.
Guardian Clarity™ glass delivers a viewing experience unlike anything else by drastically reducing reflections while increasing light transmission. People and institutions, like the Louvre, choose this anti-reflective glass because it enables closer, more intimate interaction with the items on display, while providing security and protection when laminated.
The glass can reduce reflections from around 8% to just 0.7% and can increase light transmission from 90% to 98%. It can also protect these treasures from 100% of pastry-smearing incidents.
Guardian Clarity™ glass, a product of Koch company Guardian Industries, is used for a wide variety of applications, from museum and art gallery displays to zoo enclosures. It can be laminated for security and tempered, or heat strengthened.
With Guardian Clarity™ glass, you can be sure it will provide a clear, secure view of whatever you're trying to display – even if someone smears pastry on it.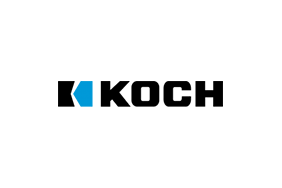 Koch Industries
Koch Industries
Creating value. Improving life.
From life's basics to tomorrow's technological breakthroughs, it's our job to create and innovate a wide spectrum of products and services that make life better – and to do so responsibly while consuming fewer resources. Below are 16 of the ways we do exactly that.
Responsibility is our highest priority.
For us, creating value goes far beyond economic performance. It means doing the right thing. In the right way. Always. For our customers. For our employees. For our communities. For our environment.
Five steps we take.
Every day, we work to create more value, using fewer resources than the day before. We do it by managing our resources in a way that benefits our customers, employees, partners, community members and society with a philosophy of mutual benefit. With more than 300 manufacturing sites across the United States, we're one of America's largest manufacturers. To stay in business for the long term, we must constantly improve and innovate – both in the products we make and how we make them.
Reducing Waste
Saving Energy
Recycling Resources
Preventing Pollution
Community Partnerships
Ways we work to be responsible.
In our view, the role of business in society is to create products and services people want and need, but to do so responsibly. This means finding ways to use fewer resources, operating safely, protecting the environment and always acting ethically.
Safe Operations
Organizational Efforts
Environmental Performance
More from Koch Industries