Published 06-15-22
Submitted by Nokia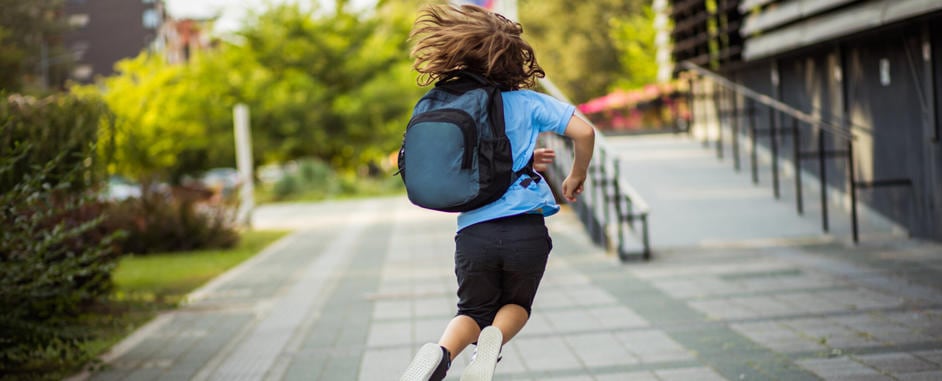 When the Omicron variant of COVID-19 surged in January 2022, schools and campuses across the US had to decide once again whether to revert to online learning to protect the health of students, teachers and support staff. The decision was tougher this time because those making it understood the impact that previous lockdowns had on students that did not have access to reliable internet services at home.
Sizing up the digital divide
The digital divide is significant in the US. When the pandemic's first wave hit in 2020, more than 55 million children were left without access to in-person classroom instruction, counseling and other services. According to the Federal Communications Commission (FCC), nearly 17 million of these students had no internet access at home. Many more had their learning paths disrupted by unreliable or low-speed connections. And while it's no surprise that a significant portion of unconnected students live in rural areas, widespread school closures showed that the digital divide is fact of city life, too.
How should schools use new broadband funding?
Past government initiatives have provided billions of dollars to connect underserved communities across the US, but the pandemic highlighted the need for more. The Coronavirus Aid, Relief and Economic Security (CARES) Act, Consolidated Appropriations Act and American Rescue Plan addressed this need by providing more than $600 billion in COVID-19 funding for state, local and tribal governments. Some of these funds can be used to improve broadband infrastructure and support distance learning and telework opportunities. The American Rescue Plan also dedicated $7.17 billion in funding to support connectivity for students, school staff and libraries across the country.
For local authorities and schools, the challenge is to find the right ways to use this relief funding to help close the digital divide. Some are creating do-it-yourself networks that combine Wi-Fi access points, internet routers and open-source software. But this approach requires a high up-front investment and doesn't provide the scalability, reliability, security and coverage required to meet the concurrent learning needs of many students. And the total cost of ownership often ends up being higher than expected. Authorities and schools need better and more integrated approaches.
Private wireless provides high-performance connectivity
Private wireless networks based on proven 4G/LTE and 5G technology have made it easier for schools and local authorities to bring broadband service to students. These networks combine fast connection speeds (25 Mbps) with scalable multi-user capacity, carrier-grade reliability, strong security and superior coverage. They are also simple to deploy and operate, and can connect individual households at a low cost of $10-$15 per month.
The FCC has complemented the capabilities of private 4G/LTE and 5G networks by opening up the Citizens Broadband Radio Services (CBRS) 3.5 GHz spectrum band to users such as enterprises, cities and schools. The wide availability of free spectrum makes private wireless more accessible. School boards and other organizations are already seizing the opportunity.
For example, the non-profit organization DigitalC has deployed a private LTE network in the CBRS band to provide affordable and reliable high-speed internet service to unconnected households in Cleveland, Ohio. This network improves educational prospects for students in a city where the 2019 US Census' American Community Survey (ACS) revealed that nearly 53,000 households – 31 percent of the city's total – did not have a broadband subscription plan.
FWA brings reliable broadband to rural communities
In rural communities where networks need to provide coverage over greater distances to connect students, local authorities can choose to combine private wireless with Fixed Wireless Access (FWA) technology. In this case, radio links installed on buildings direct the radio signal to Wi-Fi gateways deployed in students' homes or outdoors.
California's Dos Palos Oro Loma (DPOL) school district is in the process of deploying a 4G LTE FWA solution that will operate in the CBRS spectrum. This solution will meet the distance learning needs of five campuses in the predominantly rural San Joaquin Valley by providing secure, reliable, high-performance internet access to the homes of 2,400 students. The DPOL technology team will set up LTE and Wi-Fi hotspots that enable students to connect to the internet using any standard laptop, tablet or smartphone.
Advancing global learning
Of course, the need to close the digital divide for students is not unique to the US. A 2019 UNESCO report revealed that just 54.8 percent of households globally have an internet connection. As the world becomes more reliant on broadband connectivity, it's essential that it be made accessible to everyone. The many waves of the pandemic have made this need more apparent and forced schools to find creative ways to reach students in unconnected households.
Fortunately, sustainable and affordable solutions are available to address this challenge. In the United States and around the world, private wireless and FWA technologies are making it easier for local authorities, governments and schools to deploy reliable, secure and resilient broadband networks that will meet the connectivity needs of all residents.
Find out more
Read our brochure to find out how our private LTE and 5G solutions can ensure that students in your community have reliable access to broadband connectivity and online learning opportunities.

Nokia
Nokia
At Nokia, we create technology that helps the world act together.
As a trusted partner for critical networks, we are committed to innovation and technology leadership across mobile, fixed and cloud networks. We create value with intellectual property and long-term research, led by the award-winning Nokia Bell Labs.
Adhering to the highest standards of integrity and security, we help build the capabilities needed for a more productive, sustainable and inclusive world.
More from Nokia