Published 06-15-22
Submitted by GoDaddy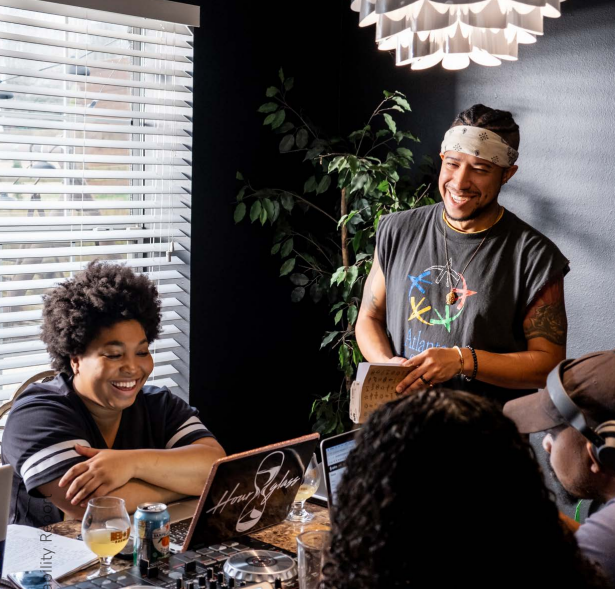 Originally published on GoDaddy For Good
We rally behind entrepreneurs everywhere.
We're on a mission to make opportunity more inclusive for all. As we continue to catalyze a new wave of inclusive entrepreneurship, we aim to change the way people around the world work and live for the better. We believe in providing customized experiences to support entrepreneurs across every stage of their journey, and that means delivering resources that accommodate individual needs and circumstances. We reject a one-sizefits-all model and believe our customized approach is essential to our commitment to empower entrepreneurs in underserved and underrepresented communities.
Our work to serve diverse entrepreneurs is rooted in our inclusive beliefs:
Inclusive entrepreneurship fuels local economies across the globe and ultimately improves lives.

Anyone, no matter their age, race, gender, sexual orientation or socioeconomic background, should have the opportunity to pursue their independent venture and make their own way.

Where someone lives — whether that's an urban, suburban or rural community that's thriving or struggling — should not hinder their ability to pursue their small business dream.
Empower by GoDaddy is our global community and philanthropic program that equips entrepreneurs in underserved communities with training, tools and peer networks to accelerate their journeys.
Through strategic partnerships with leading nonprofits and community organizations, the active participation of our dedicated workforce and our deep commitment to the community, we provide community-based programs and virtual learning experiences to equip entrepreneurs with needed resources.
We offer practical and emotional support through:
Customized workshops and training on digital presence topics.

One-on-one training, group mentorship and coaching.

In-kind products and services.

Wraparound services such as technology, childcare, mental health services and transportation.

Crucial networks of support.
To support participants in the Empower program, our employees apply their skills, passion and expertise as coaches and mentors. Our experts have developed a series of 10 courses to create customized learning experiences for the entrepreneurs we serve through Empower, with topics ranging from building a website to search engine optimization to website security. Since its launch in 2017, we've served more than 5,000 entrepreneurs through the Empower program.
In 2021:
We provided $2.5 million in funding to our nonprofit partners through Empower.

Our passionate employees taught 97 workshops to entrepreneurs around the world.
In a recent national survey, we found that approximately 57% of microbusiness respondents believe that having a website is important for establishing credibility with their customers.

Venture Forward
We have long believed that microbusinesses are the building blocks of resilient economies and healthy communities. Examples of microbusinesses positively impacting their communities abound, but historically, there has been a lack of reliable, comprehensive data to quantify the profound impact they have.
As a result, everyday entrepreneurs have not had a voice in the policy and technology debates that affect their businesses, including on issues regarding credit access, taxation, broadband access, skills training, benefits portability or internet policy. In the words of one policymaker we briefed, "You can't create policy for what you can't see."
Now, we have the data to prove the incredible impact microbusinesses have on our communities and economy. Through the GoDaddy Venture Forward research initiative, which we started in 2018, we are highlighting the impact made by the 20+ million microbusinesses our customers have created in the U.S., and we're providing a unique view into the attitudes, demographics and needs of these entrepreneurs. The insights we've gathered show the positive economic impact of these everyday entrepreneurs.
We've talked to hundreds of policymakers, elected officials and influencers since the launch of Venture Forward, and they acknowledge that these entrepreneurs need and deserve support to realize their full potential. This data provides a pathway for policymakers and elected officials to advocate for the resources and policies that the microbusinesses in their communities need to thrive.
Venture Forward will continue to partner closely with microbusinesses, policymakers and elected officials to provide them with data, analysis and insights so that, together, we can create a more inclusive and prosperous economy.
Highlights:
Household median income gains:
$485 for each new active microbusiness per 100 people.

New jobs added:
+2 by each everyday entrepreneur in a community.

Reducing unemployment:
one microbusiness per 100 people can reduce the unemployment rate by .05%.
Strategic collaborations
At GoDaddy, we believe we're stronger together. That's why through our Venture Forward work we've curated partnerships with forward-thinking companies and organizations that help us elevate our mission to empower entrepreneurs everywhere.
GoDaddy x Milken Institute: Analyzing the impact of microbusinesses
For the past 20 years, policymakers have relied on the Milken Institute's Best Performing Cities (BPC) index to compare the economic performance and future prospects of metropolitan areas across the U.S.
In 2021, with cities around the country looking to revitalize pandemic-battered economies, the team at the Milken Institute's Center for Regional Economics (CRE), which produces the BPC index, decided to expand the criteria. While the formula has heavily rewarded the level of growth in high-tech sectors, the CRE team added two new measures — access to broadband and housing affordability — to better reflect the degree to which all residents have access to economic opportunity.
But the picture was still not complete. The authors knew, for example, that their criteria were not capturing data on the millions of online microbusinesses in the U.S. that GoDaddy's Venture Forward initiative has been studying since 2018. In 2021, the CRE and Venture Forward teams began collaborating on a groundbreaking study on the link between microbusiness activity and overall wage and job growth as reflected in the BPC ratings.
The final report shows a correlation between microbusiness density and BPC rankings in 67% of the metro areas studied.
GoDaddy x Mastercard: Advancing inclusive and sustainable development
GoDaddy's Venture Forward initiative has partnered with Mastercard's City Possible program, a partnership and co-creation initiative that brings cities, companies and communities together to identify common challenges and co-develop solutions that advance inclusive and sustainable development.
The GoDaddy x Mastercard partnership is designed to use the Mastercard City Insights digital marketplace to grant City Possible members access to GoDaddy's Venture Forward data (which is aggregated and anonymized in accordance with data protection laws). This enhances the reach and impact that the insights on microbusinesses can have. Informed by data that shows the outsized economic impact of everyday entrepreneurs, this access will empower local governments and economic developers with the data and insights they need to better support the microbusinesses in their communities and the people behind them.
GoDaddy Open
Everyday entrepreneurs continue to face extraordinary challenges, including fallout from a global pandemic and the unrelenting digital transformation of the economy. As part of our ongoing response to the needs of small business owners, we hosted GoDaddy Open 2021, a live, virtual event that offered thousands of everyday entrepreneurs the opportunity to learn, connect and grow. Attendees were invited to get inspired by our lineup of business leaders, experts and influencers as we discussed solutions for navigating the new, digital-first entrepreneurial landscape.
With sessions on GoDaddy's commerce capabilities, including our new point-of-sale devices and other tools, the event showcased our commitment to helping entrepreneurs sell anything, anywhere — even when that means going beyond online stores to enable in-store retail, in-person payments and transactions on other online marketplaces. And, to make it even simpler, entrepreneurs can manage it from one place with GoDaddy.
Highlights of the event included:
Inspiring keynotes featuring real-world stories from successful entrepreneurs.

Workshop-like sessions loaded with best practices.

One-of-a-kind mentoring and networking opportunities.
Download the 2021 GoDaddy Sustainability Report here
About This Report
Unless otherwise noted, GoDaddy's 2021 Sustainability Report covers the company's environmental, social and governance strategies, activities, progress, metrics and performance for the fiscal year that ended December 31, 2021. This report references the Global Reporting Initiative (GRI) Standards and the Sustainability Accounting Standards Board (SASB) Standards for the Internet Media and Services sector. GoDaddy is committed to regular, transparent communication of our sustainability progress, and to that end, we will share case studies, updates and articles on an ongoing basis through our website and other key resources. We intend to continue providing updates about our sustainability journey by publishing an annual sustainability report.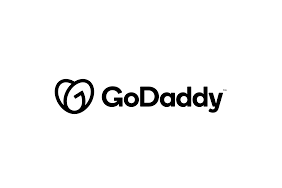 GoDaddy
GoDaddy
GoDaddy is empowering everyday entrepreneurs around the world by providing all of the help and tools to succeed online. GoDaddy is the place people come to name their idea, build a professional website, attract customers, sell their products and services, and manage their work. Our mission is to give our customers the tools, insights and the people to transform their ideas and personal initiative into success. To learn more about the company, visit www.GoDaddy.com.
GoDaddy focuses on making opportunity more inclusive for all in the communities where we work, live and play across the globe. We rally behind inclusive entrepreneurship and other critical local needs that empower people to succeed through philanthropic and in-kind donations, volunteerism, strategic partnerships and advocacy.
Empower by GoDaddy is GoDaddy's global community and philanthropic program equipping entrepreneurs in underserved communities with training, tools and peer networks to accelerate their journeys. GoDaddy rallies behind entrepreneurs in underserved communities by building their confidence and skills to strengthen their small business' digital presence.  Entrepreneurs engage in customized learning experiences, work 1-1 with GoDaddy volunteer coaches and local mentors, and gain access to wrap-around services, in-kind products and networks boosting their small businesses success.
More from GoDaddy