Published 06-15-22
Submitted by Koch Industries

Koch Disruptive Technologies is leading a $25 million Series A funding round in NeuraLight, an AI-driven company developing objective and sensitive biomarkers for neurological disorders, including ALS, multiple sclerosis, Parkinson's disease and Alzheimer's disease. The technology's critical component: a webcam or smartphone camera.
HOW IT WORKS: NeuraLight applies modern image analysis techniques to diagnose and track neurological disorders – which can often be difficult to catch at an early stage – by monitoring and measuring eye movements from facial videos captured with a standard webcam or smartphone.
"You can't develop drugs for diseases you can't measure," NeuraLight CEO Micha Breakstone told TechCrunch, adding that NeuraLight's techniques are as accurate, "if not more, than a professional gaze tracker that costs tens of thousands of dollars," he says.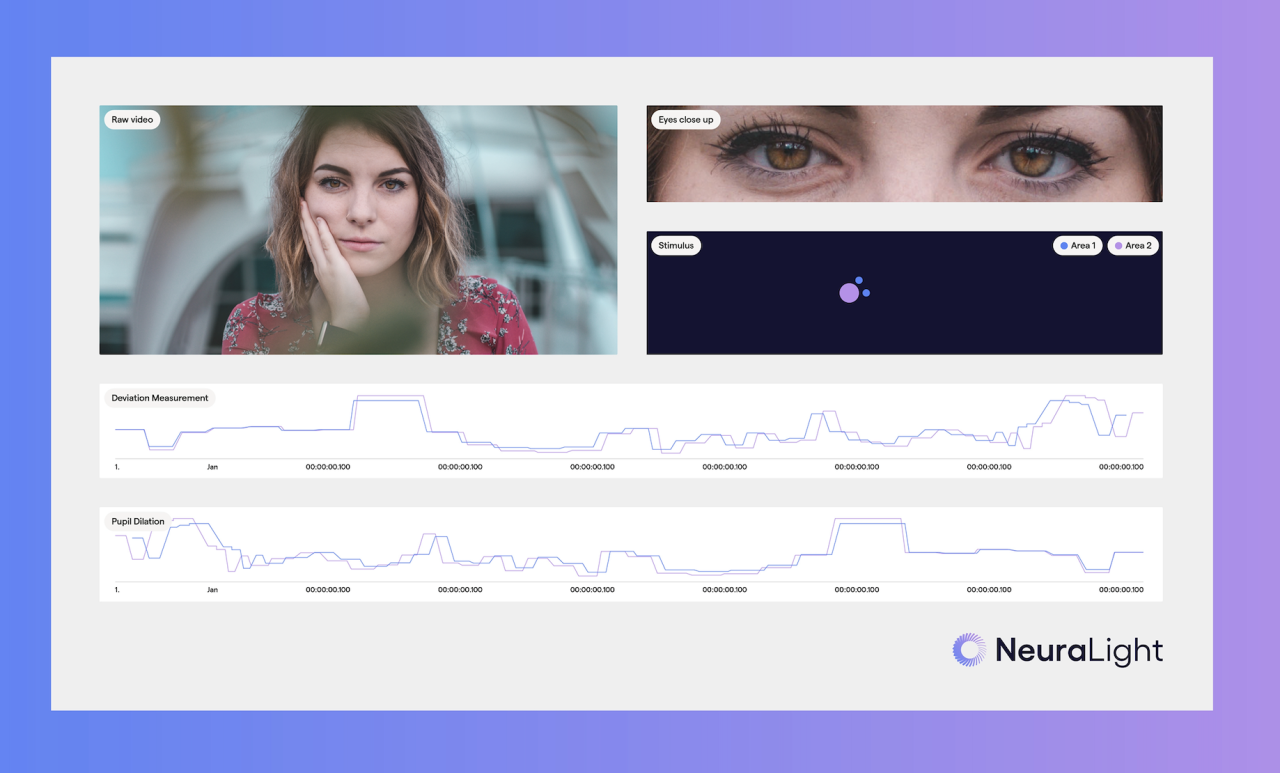 WHY IT MATTERS: Neurological disorders are the world's leading cause of disability. Tracking eye movement has long been a key part of monitoring these disorders – but until now, there has not been a reliable way to measure the progress of diseases.
Neurological evaluation is highly subjective, with a 25%-30% variability depending on who's measuring. There is up to a 30% chance of misdiagnosis for diseases such as Parkinson's. The lack of data has resulted in just a 6% approval rate for neurological therapeutics, less than half the approval rate for non-neurological drugs.
Digital markers extracted from video with NeuraLight's technology can provide an accurate snapshot of a person's neurological status, enabling pharmaceutical companies to develop better products that reduce misdiagnosis and accurately and sensitively measure disease progression.
The goal is to "establish a novel standard for neurological disorders, for progression, monitoring and diagnosis, but to start with pharma as a decision-making tool," Micha told TechCrunch. "We're on an urgent mission to make a real impact — this isn't academic."
WHY KOCH INVESTED: The funding round will support NeuraLight as it works to improve the design of neurological clinical trials and help advance new treatments.
"NeuraLight's precise friction-reducing breakthrough to create digital biomarkers can transform the field of neurology – from early detection to drug discovery," said Eli Groner, managing director at Koch Disruptive Technologies. "We are very excited about the implications for humanity."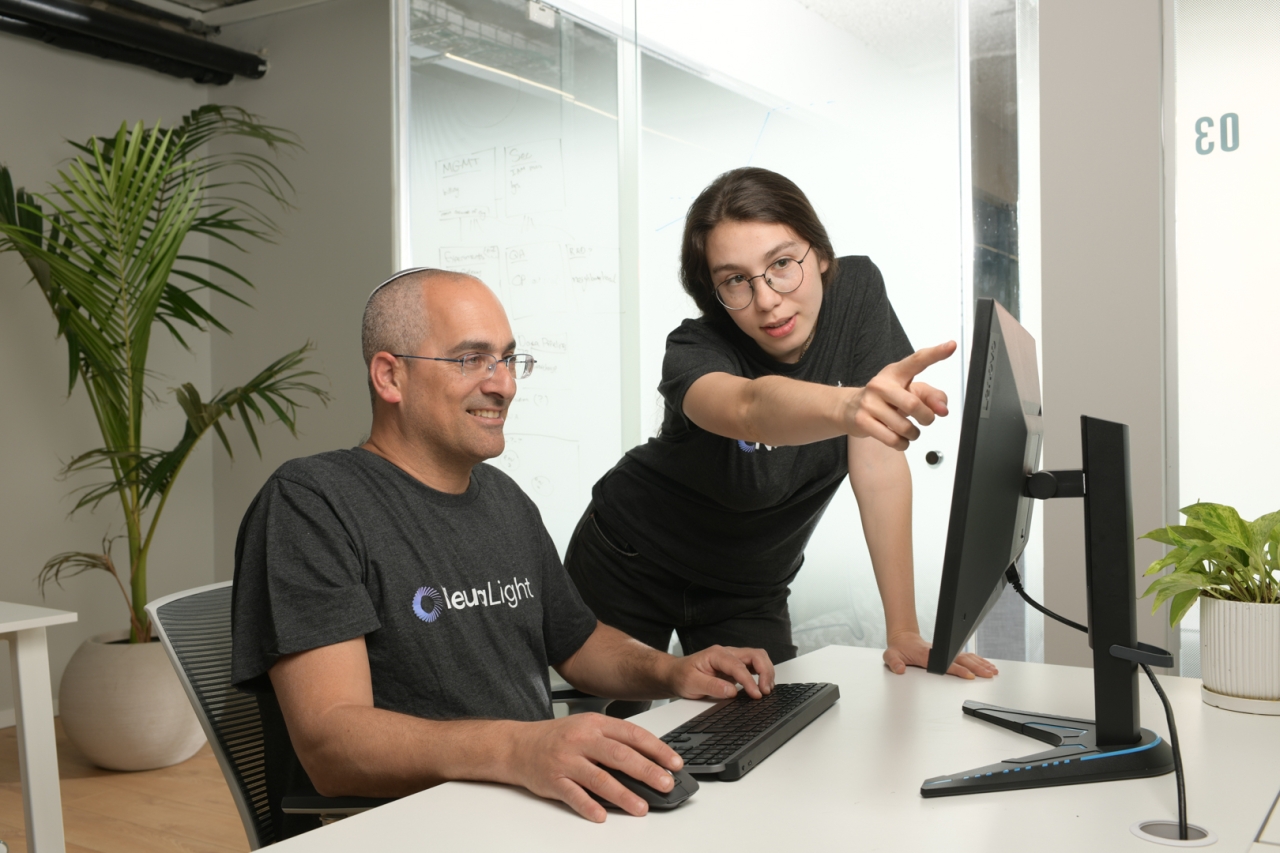 GO DEEPER: Koch Industries has recently invested more than $3 billion in health care tech, with KDT's investment in NeuraLight the latest example of a continued focus on improving health care outcomes.
Read about the other health care-focused investments in KDT's portfolio here, and follow NeuraLight's latest developments on LinkedIn and Twitter.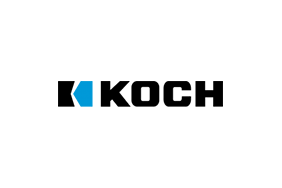 Koch Industries
Koch Industries
Creating value. Improving life.
From life's basics to tomorrow's technological breakthroughs, it's our job to create and innovate a wide spectrum of products and services that make life better – and to do so responsibly while consuming fewer resources. Below are 16 of the ways we do exactly that.
Responsibility is our highest priority.
For us, creating value goes far beyond economic performance. It means doing the right thing. In the right way. Always. For our customers. For our employees. For our communities. For our environment.
Five steps we take.
Every day, we work to create more value, using fewer resources than the day before. We do it by managing our resources in a way that benefits our customers, employees, partners, community members and society with a philosophy of mutual benefit. With more than 300 manufacturing sites across the United States, we're one of America's largest manufacturers. To stay in business for the long term, we must constantly improve and innovate – both in the products we make and how we make them.
Reducing Waste
Saving Energy
Recycling Resources
Preventing Pollution
Community Partnerships
Ways we work to be responsible.
In our view, the role of business in society is to create products and services people want and need, but to do so responsibly. This means finding ways to use fewer resources, operating safely, protecting the environment and always acting ethically.
Safe Operations
Organizational Efforts
Environmental Performance
More from Koch Industries