Published 06-15-22
Submitted by T-Mobile
While T-Mobile recognizes that support at the national level is important and continues through partnerships with GLSEN, Happy Hippies and HRC to improve the quality of life of at-risk LGBTQIA+ community members, it's vital to show that there is power in every single voice. Spotlighting how individuals can make an impact shows that Pride is Power.
The anti-transgender legislation making news of late is more than just a headline for the people interviewed in this spotlight. Everyone featured says that telling their story is an actionable item in the ways they want to celebrate Pride this year. It is how they are being advocates for their community, making an impact. From Seattle to Wichita to Memphis and Colorado Springs, their stories include gender-affirming treatments that they say T-Mobile's health benefits made possible, or changing chosen names on work badges and pronouns with co-workers. They're experiences that help shape T-Mobile's own advocacy practices that now include things such as a thorough transition guide and employee handbook of policies designed to create a better experience for co-workers across the company who come out as trans at work.
"Our Pride Employee Resource Group (ERG) is a place where our employees can bring their ideas about how to make our workplace better for all," says Jen Palmer (She/Her), senior director of T-Mobile's Technology Project Management Office and the chair of the Pride ERG. "We take great pride in consistently looking at new ways to improve experiences. Whether it's encouraging all to add their pronouns to badges and email signatures, or recommending inclusive language on our restroom signage, or looking at our own internal systems and fixing issues that may pop up when a colleague changes their name. As we hear from our employees, we also continually evaluate our benefits to ensure they meet the unique needs of the LGBTQIA+ community. Our ERG does not settle for the status quo. It's our role to champion inclusivity and continuous improvement."
Hear from several transgender T‑Mobile employees as they discuss what Pride Month means to them.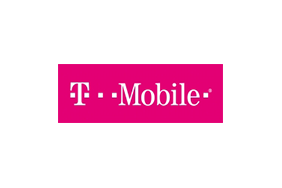 T-Mobile
T-Mobile
As America's Un-carrier, T-Mobile US, Inc. (NASDAQ: TMUS) is redefining the way consumers and businesses buy wireless services through leading product and service innovation. The Company's advanced nationwide 4G LTE network delivers outstanding wireless experiences to millions of customers who are unwilling to compromise on quality and value.
Based in Bellevue, Washington, T-Mobile US provides services through its subsidiaries and operates its flagship brands, T-Mobile and Metro by T-Mobile.
More from T-Mobile