Published 06-14-22
Submitted by Enbridge Inc.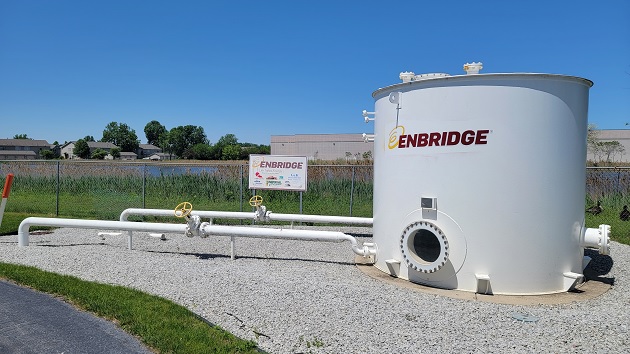 In this Indiana city, providing critical home and safety training quite literally takes a village.
The Schererville-based Tri Town Safety Village is just that—a child-sized town fit with street crossings, trains and a house to teach Grade 2 and 4 students about traffic, railroad and fire safety.
The site provides the perfect place for school-aged children to get hands-on experience with general safety and how to respond when disaster strikes—all without the real-life emergency.
"It's never too early to learn about how to respond and react to emergencies, even as a kid," says William Jarvis, executive director at Tri Town Safety Village.
The heavily subsidized program (about $5 per student) means the village is highly accessible for all children throughout the state.
"You can't put a dollar figure on teaching a child how to get out of a burning home," says Jarvis.
For more than 18 years, the Tri Town Safety Village has been dedicated to the education of children and adults in the many areas of safety prevention. Although the village has three key feeder communities of Schererville, Dyer and Saint John—hence the "tri" title—schools send their classrooms come from as far north as East Chicago, IN and as far south as De Motte, IN.
"Visits are always welcome," says Jarvis. "We need more safety centers like this developed across Canada and the U.S., but we're happy to help as many people as we can until then."
The safety village also offers 811 Call Before You Dig training, where Enbridge has a lifelike tank set up as a stop on one of the village's "streets." Programming is always growing and shifting to meet current community needs.
"We have our Survive Alive house, which is a signature program about fire safety that is always expanding," says Jarvis. "But we've also added trainings that teach students how to ride bicycles and interact with adults, because this is where the needs are now particularly with COVID."
Enbridge's Fueling Futures program supports projects that strengthens the safety, vibrancy and sustainability of where we live. By providing a $9,700 grant to Tri Town Safety Village, the safe dig program will continue to be offered to children in the region and more students will be able to attend field trips to the facility.
Enbridge has a rich history with Tri Town Safety Village, with our support dating as far back as eight years ago and colleagues attending a groundbreaking event in 2017.
Although Jarvis's 14-year tenure with the safety village means he's seen a lot of action and growth, the standout highlight is simple.
"I get to see the smiles on the children's faces and be content knowing that when they leave here, they are safer than when they started."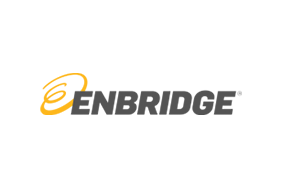 Enbridge Inc.
Enbridge Inc.
About Enbridge
At Enbridge, our name spells out our mission: a bridge to a sustainable energy future. That bridge safely connects millions of people around the world to the energy they rely on every day, fueling quality of life. Whether it's natural gas, oil or renewable power, the energy we deliver through networks spanning North America and our growing European offshore wind portfolio helps to heat homes, feed families, fuel vehicles and power industry. We're investing in modern energy infrastructure to sustain access to secure, affordable energy. We're also building on two decades of experience in renewable energy to advance new low-carbon energy technologies including hydrogen, renewable natural gas and carbon capture and storage. We're committed to reducing the carbon footprint of the energy we deliver, and to achieving net zero greenhouse gas emissions by 2050.
Headquartered in Calgary, Alberta, Enbridge's common shares trade under the symbol ENB on the Toronto (TSX) and New York (NYSE) stock exchanges. To learn more, visit us at Enbridge.com
More from Enbridge Inc.