Published 06-13-22
Submitted by Aflac Incorporated
Nashville singer-songwriter and cancer survivor Ava Paige knows all too well that "the things that make you better don't come that easily," a lyric she wrote as part of a song she performed for Children's Miracle Network Hospitals patients, caregivers and health care professionals alongside My Special Aflac Duck®, a robotic companion for pediatric cancer and sickle cell disease patients.
Ava, 17, has been singing and writing songs since she was a small child and is an up-and-coming star in the Nashville music scene, working with the industry's best. While on tour in 2019, she was diagnosed with leukemia, putting her bourgeoning music career on hold. After two and a half years of battling her disease, she claimed the title of cancer survivor and is now a Children's Miracle Network Hospitals ambassador, helping others on their journey.
"Being a teenager with cancer is definitely different because you're able to communicate better with your doctors and comprehend what's going on," Ava said. "But even being older, I had a hard time explaining what I was going through. Having something like [My Special Aflac Duck] to show your doctors what the duck is feeling can help children express their own emotions."
Ava serenaded My Special Aflac Duck with an original song about staying strong, a very special musical performance that closed out the Children's Hospitals Week event in April.
"Ava Paige is a remarkable person who shares this journey through the gift of song, and I'm glad she's teamed up with My Special Aflac Duck to share her talents and encourage others still on the path to recovery," said Buffy Swinehart, senior manager, Aflac Corporate Social Responsibility. "Our philanthropic focus is helping children with cancer and sickle cell disease — we celebrate every time one of them overcomes these terrible illnesses — and National Cancer Survivors Day is yet another reminder to reflect on the difficult journeys patients have taken and the odds they've beaten to become a survivor."
My Special Aflac Duck is a social robot that offers a sense of comfort, joy, and control to children undergoing cancer treatment or living with sickle cell disease. Aflac, along with Sproutel, a patient-centered research and development company, debuted My Special Aflac Duck for pediatric cancer patients in 2018, and two years later introduced one with features and play accessories designed specifically for sickle cell patients.
For over 26 years, Aflac has been helping to make a meaningful difference in the lives of children with cancer, starting in 1995 with the Aflac Cancer and Blood Disorders Center of Children's Healthcare of Atlanta, then joining Children's Miracle Network Hospitals as a national partner in 2016. To date, Aflac has raised and contributed more than $160 million to pediatric cancer and blood disorders and has donated and distributed more than 15,000 My Special Aflac Ducks to 300-plus hospitals and disease-focused organizations.
In honor of National Cancer Survivors Day, join Ava and Aflac in being a part of someone's survivor journey by making a contribution to the Children's Miracle Network.
# # #
Aflac | WWHQ | 1932 Wynnton Road | Columbus, GA 31999
Z2200627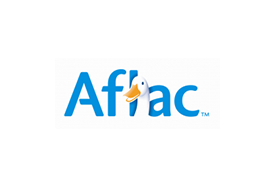 Aflac Incorporated
Aflac Incorporated
Aflac is a Fortune 500 company, providing financial protection to more than 50 million people worldwide. When a policyholder or insured gets sick or hurt, Aflac pays cash benefits fairly, promptly and directly to the insured. For more than six decades, Aflac voluntary insurance policies have given policyholders the opportunity to focus on recovery, not financial stress.
More from Aflac Incorporated