Published 06-13-22
Submitted by Carol Cone ON PURPOSE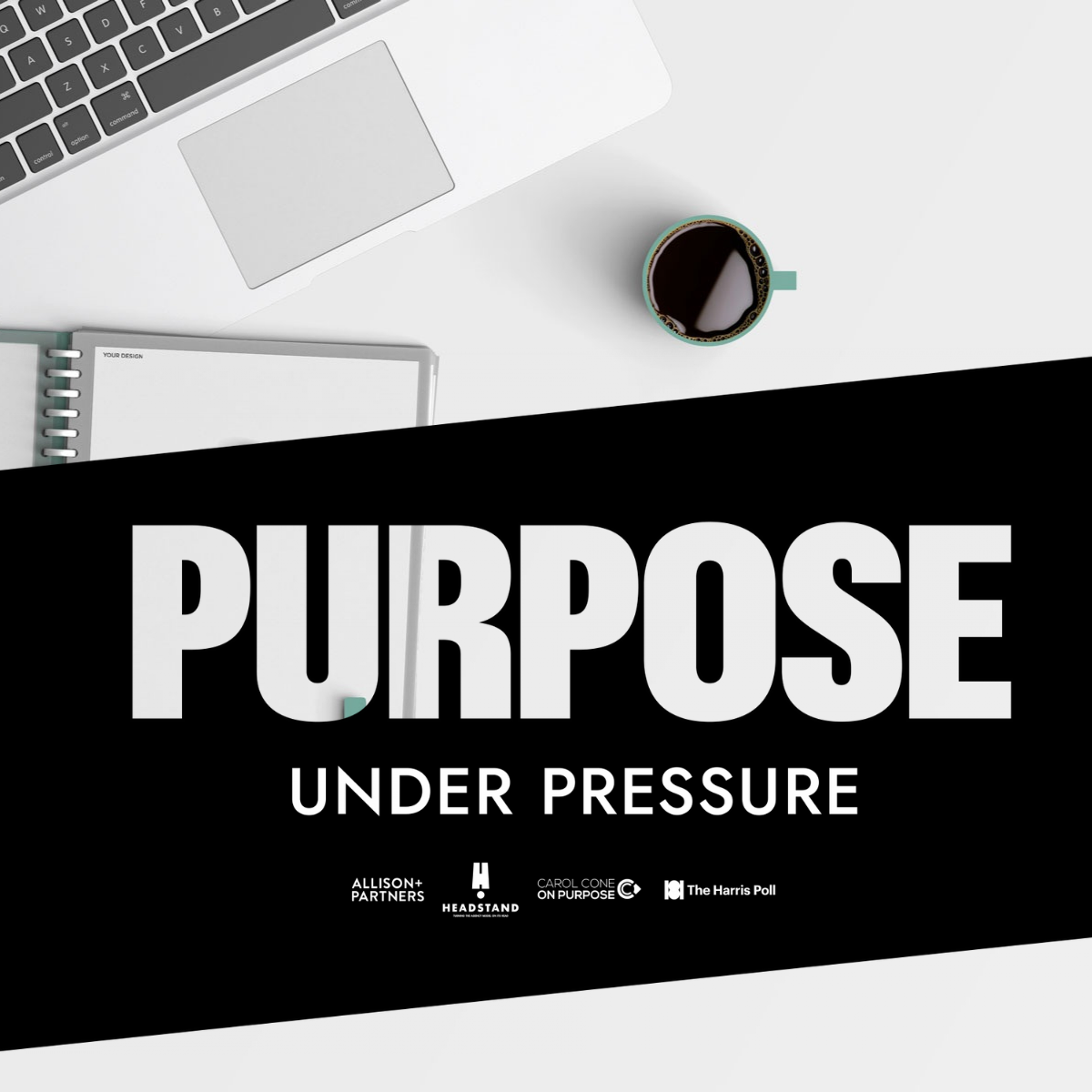 Purpose Under Pressure, released jointly by Carol Cone ON PURPOSE, The Harris Poll, and Allison+Partners, examines the benefits of a strong Purpose during periods of volatility, as well as how Purpose can help create more resilient organizations to face ongoing business, operational and societal challenges. Purpose Under Pressure explores how corporate Purpose – the reason a company exists beyond profits – drives employees' decision-making and overall buy-in. The research builds upon findings from a 2020 study conducted by Carol Cone ON PURPOSE and The Harris Poll, The B2B Purpose Paradox.
Purpose has proved to be a valuable corporate asset for employee retention during unsettled moments like the Great Resignation and the COVID-19 global health crisis. Indicators show more employees seek higher Purpose out of their work now than in previous times – and they view Purpose as an indicator of business performance and success that also helps protect organizations during challenging times. ​
91% of employees say their company's Purpose makes them feel like they are in the right place as we weather ongoing challenges, such as the pandemic and economic risk.

88% say they truly believe companies focused on Purpose will be more successful compared with those who are not.

84% say the pandemic, economic uncertainty and social justice conversations of the past two years have made them think more about how their work can have a positive or negative impact on society.​
How mature a company's Purpose is perceived to be also has repercussions for employee retention – as employees who view their company's Purpose efforts as mature are less likely to actively look for new roles. Companies whose employees believe they are at a mature phase of Purpose:
58% not looking for a new job

43% looking for a new job
Purpose unlocks recruitment and retention
Purpose has become an important factor when employees seek new jobs or decide to stay in their current ones. It's no surprise elements such as compensation and work/life balance are critical considerations for employees related to job prospects, however a company's positive impact on society holds prominent standing as well. While 50% of business professionals rank work/life balance and 48% salary/compensation as the first or second most important elements when considering a new or current role, an organization's Purpose – knowing the company has a positive impact on society – is the next consideration ahead of culture and professional development. When asked to rank the first or second most important factors when considering a new job or staying at their current job, employees said:
50% work/life balance

48% salary/compensation

35% company has a positive impact on society

34% company culture

32% professional development
When looking at how these job priorities have shifted before the COVID-19 pandemic, salary/compensation and positive impact on society have equally increased in importance – rising 66% from pre-pandemic times. Further, companies that prioritize Purpose among employee experience have an advantage: more than 80% believe having "meaning" in their work is more important than ever, with 84% saying they will only work for Purpose-driven brands.
This data proves the value of helping every employee understand how Purpose is woven through their individual roles. This will not only help create deeper meaning for employee work, which feeds into gains in recruitment and retention, but will also allow organizations to better diffuse Purpose across the entire enterprise for performance and impact success. Another 84% feel more empowered than in the past to use their work as a force for good.
Explore the full report here.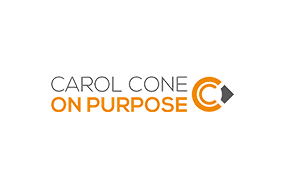 Carol Cone ON PURPOSE
Carol Cone ON PURPOSE
Carol Cone ON PURPOSE is a pioneering consultancy helping companies, brands, and organizations harness the power of social purpose to advance their business and social impact. CCOP's proven approach meets clients at any point on their  purpose journey to unlock opportunities to build reputation, inspire employees, exceed financial targets, and support the greater good. The consultancy is led by Carol Cone, regarded as one of the founders of the purpose movement in the early 1980s and has been internationally recognized for her work.
More from Carol Cone ON PURPOSE