Published 06-13-22
Submitted by GoDaddy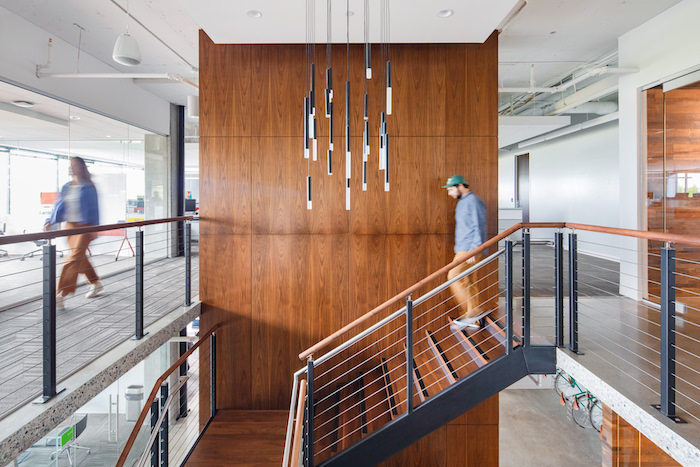 Originally published on GoDaddy For Good
We're dedicated to our priorities.
We understand that priorities on paper mean nothing unless they also translate to real-life action. With that in mind, we're stepping up the way we bring our sustainability efforts to life.
We've designed our approach for managing sustainability issues to emphasize transparency and oversight while also embedding sustainable thinking into our overall strategy and leveraging the expertise of leaders throughout the company.
Here's what that looks like:
Board and Executive Level Oversight: The Executive Committee reviews all sustainability programs and practices, and they report to our Board of Directors and its Nominating and Governance Committee quarterly under the direction of our Chief Legal Officer (CLO).

Sustainability Steering Committee: This committee supports our ongoing commitment to transparency, program development and goalsetting when it comes to implementing sustainability practices. The committee includes leaders from across the company and is chaired by the Senior Director of Sustainability.

Sustainability Working Groups: We have six working groups, each of which is aligned with one or more of our sustainability priorities. These groups are responsible for helping to collect and report the relevant data, assisting with program implementation and driving progress on our sustainability priorities and goals. These action-focused working groups are led by the dedicated Sustainability Manager.
Sustainability Governance Framework
Board of Directors – Oversight

Exective Committee – Management

ESG Steering Committee & 

ESG Working Groups 

– Implementation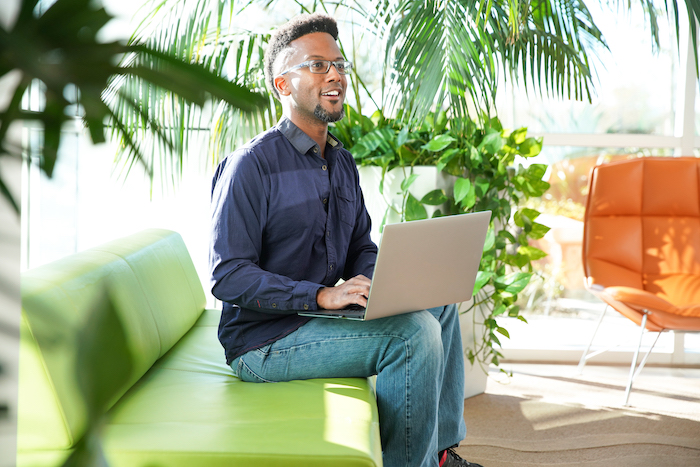 Photo: Andre R. — GoDaddy Employee
And that's not all. We've taken additional steps to infuse sustainability priorities into our operations:
We have a robust year-round shareholder engagement process that allows us to regularly share our sustainability progress and receive candid, actionable feedback from our shareholders.

Our Board assigned new oversight relating to sustainability developments and disclosures to our Nominating and Governance Committee.

We've benchmarked our sustainability priorities to assess our current maturity in these areas and to provide a baseline against which we will measure our progress.

We completed our first greenhouse gas (GHG) inventory.
Download the 2021 GoDaddy Sustainability Report here
About This Report
Unless otherwise noted, GoDaddy's 2021 Sustainability Report covers the company's environmental, social and governance strategies, activities, progress, metrics and performance for the fiscal year that ended December 31, 2021. This report references the Global Reporting Initiative (GRI) Standards and the Sustainability Accounting Standards Board (SASB) Standards for the Internet Media and Services sector. GoDaddy is committed to regular, transparent communication of our sustainability progress, and to that end, we will share case studies, updates and articles on an ongoing basis through our website and other key resources. We intend to continue providing updates about our sustainability journey by publishing an annual sustainability report.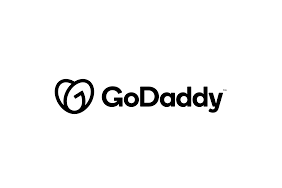 GoDaddy
GoDaddy
GoDaddy is empowering everyday entrepreneurs around the world by providing all of the help and tools to succeed online. GoDaddy is the place people come to name their idea, build a professional website, attract customers, sell their products and services, and manage their work. Our mission is to give our customers the tools, insights and the people to transform their ideas and personal initiative into success. To learn more about the company, visit www.GoDaddy.com.
GoDaddy focuses on making opportunity more inclusive for all in the communities where we work, live and play across the globe. We rally behind inclusive entrepreneurship and other critical local needs that empower people to succeed through philanthropic and in-kind donations, volunteerism, strategic partnerships and advocacy.
Empower by GoDaddy is GoDaddy's global community and philanthropic program equipping entrepreneurs in underserved communities with training, tools and peer networks to accelerate their journeys. GoDaddy rallies behind entrepreneurs in underserved communities by building their confidence and skills to strengthen their small business' digital presence.  Entrepreneurs engage in customized learning experiences, work 1-1 with GoDaddy volunteer coaches and local mentors, and gain access to wrap-around services, in-kind products and networks boosting their small businesses success.
More from GoDaddy